Inside Freddie Mercury's Battle With HIV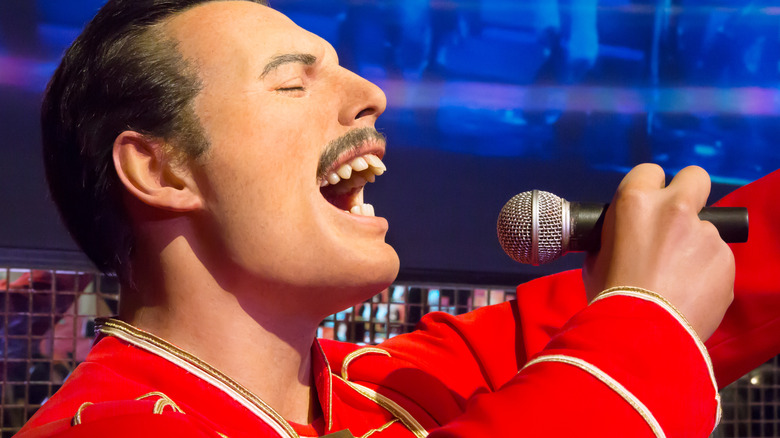 Spatuletail/Shutterstock
Freddie Mercury is remembered for his fantastic voice, mesmerizing stage presence, and magnificent musical talent as the lead singer of the band, Queen. Mercury had a knack for writing songs that resonated with young people of his era and the public at large today. Queen's music continues to live on in radio, television, film, and art long after Mercury's death.
Mercury helped change the world when he revealed his AIDS diagnosis the day before he left this world (via People). He rose to fame in the 1970s after joining guitarist Brian May, bassist John Deacon, and drummer Roger Taylor to form the glam-rock band, Queen. They would go on to pen and perform smash hits like "Bohemian Rhapsody," "We Are The Champions," and, "Crazy Little Thing Called Love."
Years after entering the spotlight, rumors swirled about Mercury's sexuality. His relationships with both men and women were widely known, but according to Biography, the singer avoided discussing his personal relationships with the press. Mercury admitted to being bisexual, but never definitively disclosed his sexual preference while he was alive.
For much of his career, Mercury struggled to keep his star shining bright, even as he wrestled with his sexuality amid the stigma of shame placed on gay men. Then, in 1987, the mercurial star was reportedly diagnosed with HIV (per Time). Only a handful of people close to Mercury knew of his illness until the very end.
Freddie Mercury's bravery while battling HIV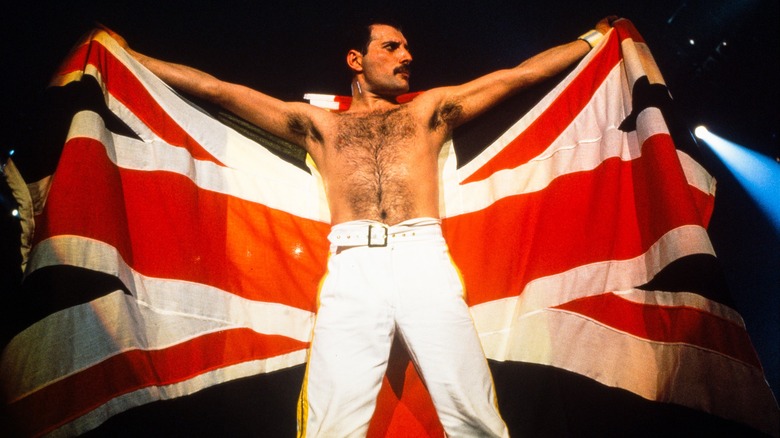 Fg/bauer-griffin/Getty Images
By 1989, the AIDS crisis was in full swing, and Mercury entered seclusion amid rumors of ill health. Still, the band denied public speculation about Mercury's health status. According to People, bandmate May told the press in late 1990, "He definitely hasn't got AIDS."
Smooth Radio reports that Mercury kept his AIDS diagnosis under wraps to protect his loved ones. In a final statement, Mercury wrote, "Following enormous conjecture in the press, I wish to confirm that I have been tested HIV positive and have AIDS. I felt it correct to keep this information private in order to protect the privacy of those around me. However, the time has now come for my friends and fans around the world to know the truth, and I hope everyone will join with me, my doctors and all those worldwide in the fight against this terrible disease."
The following day, November 24, 1991, Freddie Mercury lost his battle with HIV. According to People, Mercury had made videos promoting AIDS prevention and donated one-third of his fortune to AIDS research shortly before his death. 
Five months after his death, a benefit concert at London's Wembley Stadium drew around 72,000 fans and raised millions for HIV research in tribute to the iconic superstar. Former girlfriend and lifelong friend Mary Austin says of the singer, "He realized the end was coming and faced it with incredible bravery."