Why Some Experts Believe An Annual COVID Shot May Not Be The Best Virus-Fighting Strategy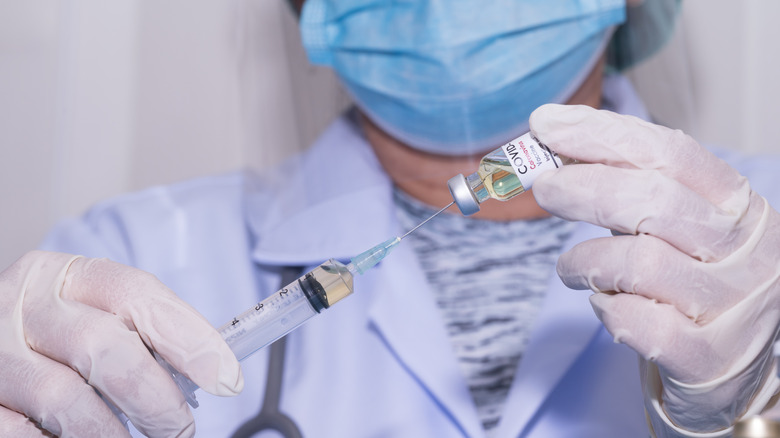 Komsan Loonprom/Shutterstock
In September 2022, the White House announced that it was outlining a plan to get people in the United States vaccinated against COVID-19. That plan includes annual shots, and while that sounds like a good idea, many experts think that the decision is rushed. Many infectious disease professionals think that there is still much to learn about COVID-19 and how vaccines are holding up before moving ahead with yearly shots. 
One reason is the lack of data regarding how an annual vaccine would provide more protection against the virus. Dr. Eric Topol, Medscape's editor-in-chief and founder and director of the Scripps Research Translational Institute, said that we don't have data to support that any vaccines — including the latest boosters — will provide durable protection beyond six months (via WebMD). 
Another reason is that experts don't completely know everything there is to know about COVID. While COVID and the flu are both respiratory illnesses, Dr. William Schaffner, infectious disease expert at Vanderbilt University School of Medicine, explained to WebMD that they are not the same thing. He pointed out that the flu is seasonal, but COVID does not appear to be. He said a yearly shot would make things easier, but it is still too early to tell.
A wait-and-see approach may be better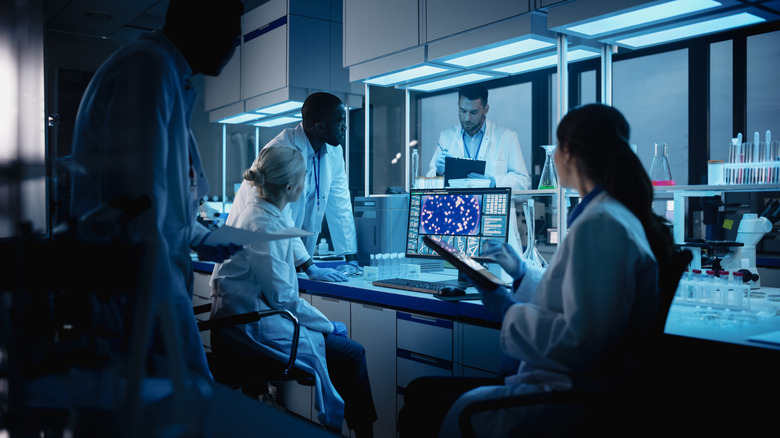 Gorodenkoff/Shutterstock
Some experts believe the push for annual vaccines may be premature. Paul Offit, a pediatric infectious diseases clinician at the Children's Hospital of Philadelphia and a member of the U.S. Food and Drug Administration's (FDA) vaccine advisory panel, isn't convinced that we need annual shots just yet (via Stat News). He added that the pressure to shift to annual COVID boosters was "enormous." In addition, he explained that in an April meeting, the panel did not discuss a definitive goal for an annual shot. 
Luciana Borio, a former acting chief scientist at the FDA and senior fellow for global health at the Council on Foreign Relations said that the decision is "reactive" without sufficient data. "We may need it. It's just that it's just not clear at this moment," she told Stat News. "Whether we need it or not is also predicated into how the virus evolves and how population immunity holds up over time."