New Study Shows How You Can Reduce Your Risk Of Long COVID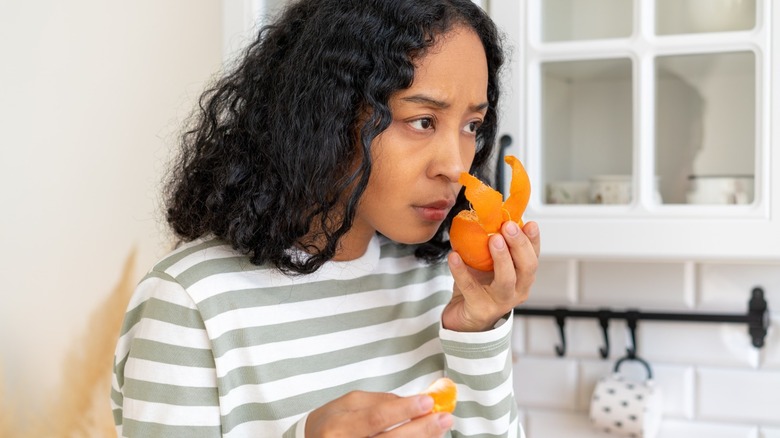 Nata Bene/Shutterstock
According to a recent study published in Open Forum Infectious Diseases, those who have been double-vaccinated are less likely to develop long COVID compared to those who have not undergone a COVID vaccine regimen. The study followed a random selection of individuals from the United Kingdom between April 2020 and November 2021. The results indicated that being vaccinated reduced the risk of COVID infection and transmission, which ultimately leads to lower incidences of long COVID. Additionally, the data suggested that being vaccinated two weeks prior to a COVID infection lowered the chances of experiencing long COVID symptoms by 41%, compared to unvaccinated individuals.
Results were mixed as to how well vaccinations protect against developing long COVID following a breakthrough infection. However, a 2021 study published in the May edition of The BMJ indicated that the likelihood of long COVID symptoms decreases after one dose of the vaccine. It followed over 28,000 participants in the UK who received at least one dose of the vaccine after testing positive for COVID. Chances of improvement are even greater after full vaccination.
Long COVID symptoms and treatment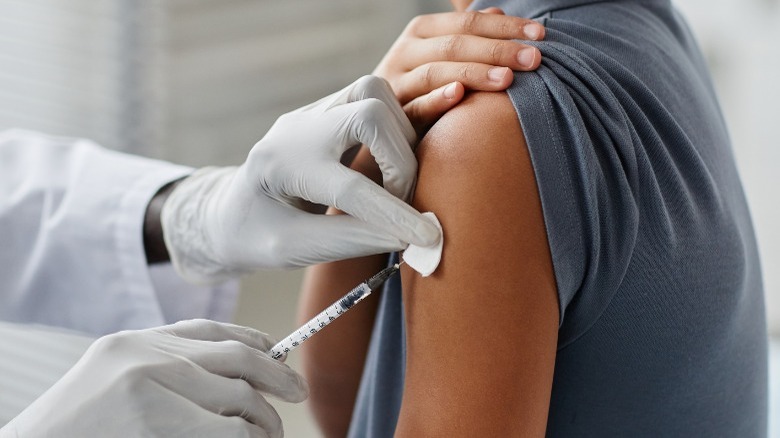 SeventyFour/Shutterstock
Long COVID is defined by the Centers for Disease Control and Prevention (CDC) as conditions following a COVID-19 infection that include a wide range of symptoms associated with COVID-19 or new health problems that arise after infection. It is typical to experience COVID symptoms for several days after becoming infected. However, conditions are identified as being associated with long COVID when symptoms arise four or more weeks after recovering from infection. Anyone is at risk of getting long COVID, though it is more typically found in individuals who experienced severe COVID illness. The CDC's most recent data estimates that roughly 17% of American adults over the age of 18 are currently experiencing long COVID.
The Mayo Clinic states that long COVID symptoms can include fatigue, coughing, and other respiratory difficulties. Fever, muscle pain, a pins-and-needles sensation, and loss of smell or taste are also possible.
According to WebMD, while there are no specific drugs available for long COVID, researchers are investigating potential treatments that would target the root of the condition. In the meantime, if you are experiencing symptoms — especially if they are affecting multiple organs — you may need to visit several specialists. They can suggest treatments that may be able to provide some relief.