Are We Getting Close To The End Of The COVID-19 Pandemic?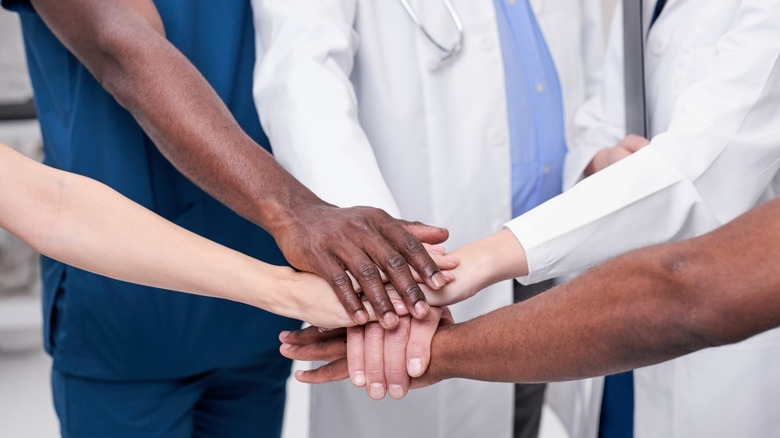 Roman Chazov/Shutterstock
World Health Organization (WHO) Director-General Tedros Adhanom Ghebreyesus announced during a weekly press briefing that a finish line is now in sight for the end of the COVID-19 pandemic (via The Australian Broadcasting Company). However, he cautioned that we must continue like a marathoner and run even harder to maintain a winning position against the disease. Dr. Tedros added that we are in the strongest position to end the pandemic since WHO first declared COVID-19 a pandemic on March 11, 2020. However, it is still necessary to focus on six key areas: testing and tracking, planning for long surges and long COVID, vaccination, infection control, providing credible health information, and controlling misinformation.
Despite this promising update on the global front and a 22% reduction in worldwide deaths from the week prior, NBC News reports that deaths in the U.S. have remained flat and at a higher rate than the lowest week of the pandemic. The lowest COVID death rate recorded was a weekly average of 168 deaths per day in July 2021; the latest data indicates that the U.S. sees a weekly average of 478 daily deaths. Even as deaths remained relatively high, however, new cases have fallen by 14%. White House COVID-19 response coordinator, Dr. Ashish Jha, stated that this drop suggests an important shift as we work to beat the virus.
Here is how to lower your risk of COVID-19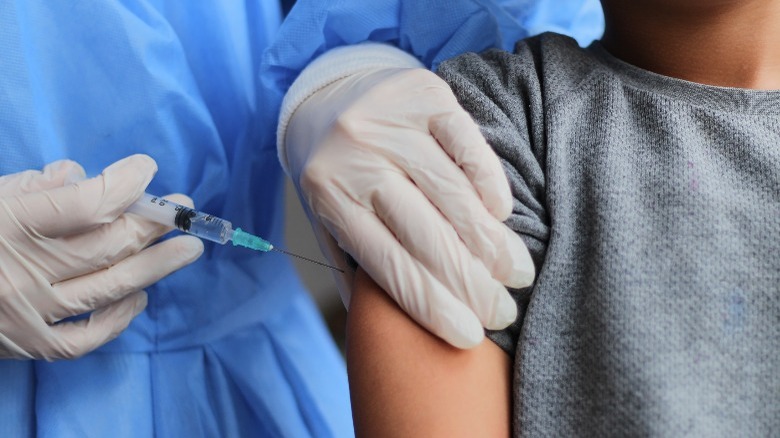 Mahsun Yildiz/Shutterstock
Now that the world is in a better place in its battle against COVID-19, what do you need to do now compared to other points in the pandemic to guard yourself against infection?
In its latest guidelines released in mid-August, the Centers for Disease Control and Prevention (CDC) noted that the nation is in a stronger position to fight COVID as health experts have a better understanding of what tactics work. The CDC's latest update continued its support of people getting vaccinated and staying up to date on their shots to stay protected against severe illness and hospitalization as new variants emerge. Additionally, it advises wearing a mask for 10 days and getting tested on day five in lieu of quarantining if you are exposed to COVID-19. However, you should stay home for at least five days and isolate yourself from others if you are infected.
Underscoring the continued importance of vaccinations, the Biden Administration recently announced a plan to attack COVID this fall. It involves all Americans having equal access to crucial tools, such as free, updated COVID-19 vaccines. Additionally, the plan includes doubling down on protecting high-risk individuals and forging stronger relationships with local community organizations to improve the dissemination of factual information, among other strategies.