The Number Of Preventable Maternity Deaths In The US May Surprise You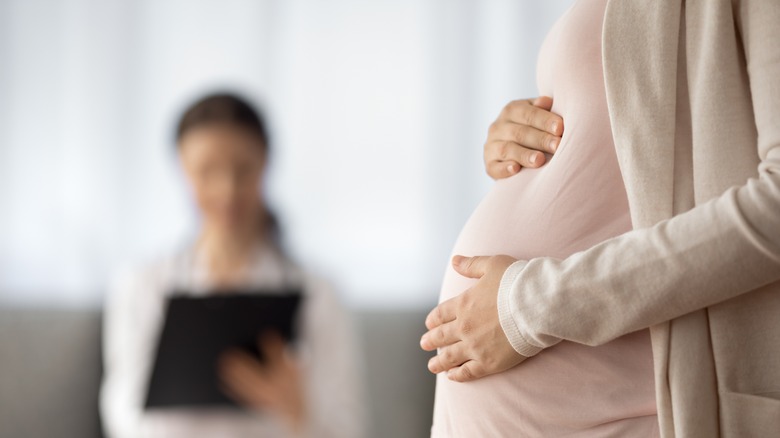 fizkes/Shutterstock
The overwhelming majority of pregnancy-related deaths in the U.S. are preventable, according to a new report from the Centers for Disease Control and Prevention (CDC). The report found that 4 out of 5 deaths that occurred during pregnancy could have been prevented if reasonable steps had been taken to expand access to health care both during and after pregnancy (via CNN). As it turns out, the U.S. has one of the highest mortality rates for pregnant people compared to other wealthy nations, especially among Black and Indigenous people.
Researchers from the CDC analyzed health data from more than 1,000 pregnancy-related deaths between 2017 and 2019 and found that 84% of these deaths were found to be preventable in some way, more than half of which occurred up to one year after giving birth. The data also revealed that mental health conditions were the most common causes of death overall. However, other leading causes of death varied by race and ethnicity. For instance, heart conditions were the leading cause of death among Black pregnant people, hemorrhage was the main cause of death among Asian people, and suicide and substance abuse were the leading causes of death among white and Hispanic people.
How to prevent pregnancy-related deaths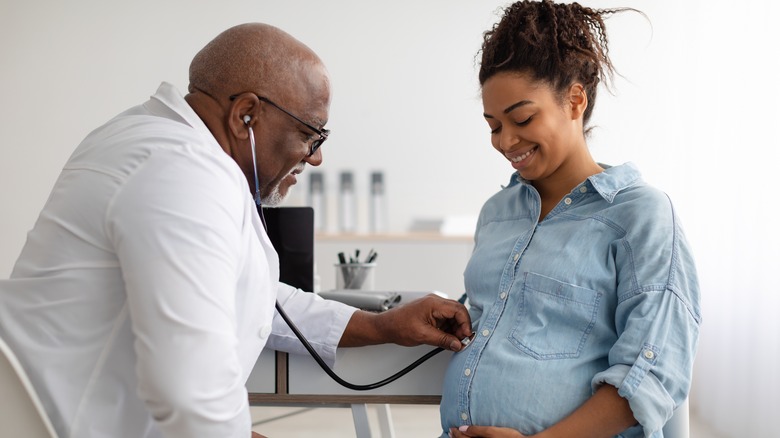 Prostock-studio/Shutterstock
According to experts at Healthline, the report's discovery highlight the need for health care systems to develop initiatives to improve and expand access to quality care for all pregnant and postpartum patients. Dr. Amy Roskin, a board-certified obstetrician and gynecologist and the chief medical officer at Seven Starling, told Healthline that the report shows an urgent need to make drastic systemic and structural changes in the ways in which care is managed and delivered to people both during and after pregnancy in order to reduce the number of these preventable deaths.
"Often people are under a great deal of stress and lack support, this can lead to some of the preventable deaths noted after pregnancy," Roskin said. "There is a lack of consistent resources and support in place to screen, diagnose and manage people throughout and after pregnancy." As a result, the CDC report recommends expanding access to health insurance, improving insurance coverage for prenatal and follow-up care, and reducing other barriers to health care, like cost and transportation, in order to prevent pregnancy-related deaths and improve the health outcomes of pregnant and postpartum people.