People Have Chosen Their Favorite Fitness Trend Of 2022 - Exclusive Survey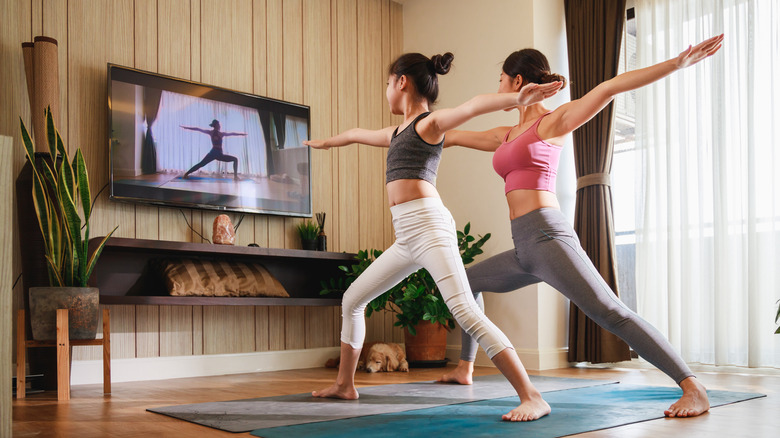 Chayantorn Tongmorn/Shutterstock
You are probably aware of the importance of exercise. The Centers for Disease Control and Prevention (CDC) points out that the benefits of physical activity on the brain are immediate, and they include improved thinking for children and reduced anxiety for adults. But exercise has long-lasting benefits, too. It can reduce your risk for a variety of health conditions, including high blood pressure, high cholesterol, type 2 diabetes, metabolic syndrome, and some cancers. Your chances of living longer also increase when you engage in some form of regular exercise.
When it comes to getting and staying active, fitness trends may help. The American Council of Exercise (ACE) notes that fitness trends also help experts predict what the future of fitness may look like. Trends in 2022 include traditional methods, such as working out in gyms, taking group classes, and participating in high-intensity interval training (HIIT) workouts. Newer trends gaining momentum are at-home programs, including subscription services and wearable technology.
Popular trends include a diversity of methods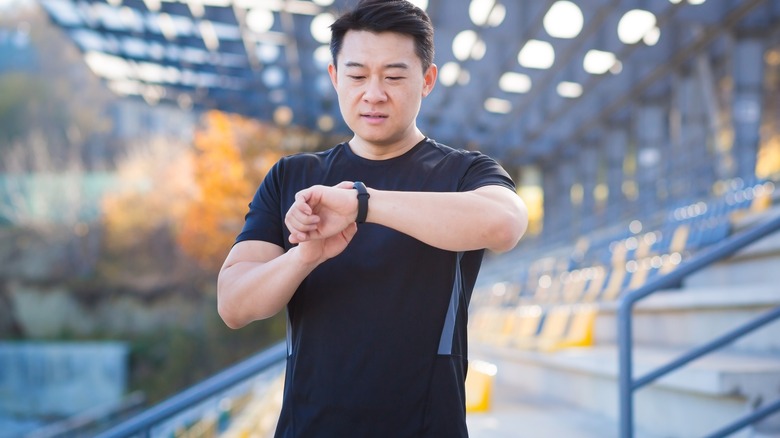 voronaman/Shutterstock
Health Digest conducted a survey of 583 readers to discover their favorite fitness trends of 2022. The poll showed that 25.04% said their favorite trend was low-intensity workouts, followed by 23.16% who said their preferred trend was exercising outdoors. Among those surveyed, 17.84% said their favorite trend was wearing an activity tracker, while 16.64% said mind-body techniques were their preferred trend. Less than 10% of the respondents said inclusive fitness was their favorite trend, and only 8.06% said hybrid gym memberships were a favorite.
Trends are just that: trends, and when it comes to physical activity, what works for one person, may not work for you. The best exercise for you depends on several factors, including your age, medical conditions, and general health (via MedicineNet). Moreover, consistency with any program and eating a healthy diet are two important components that will impact results more than anything, according to ACE.