How Brooke Burke Improves Her Mental Health - Exclusive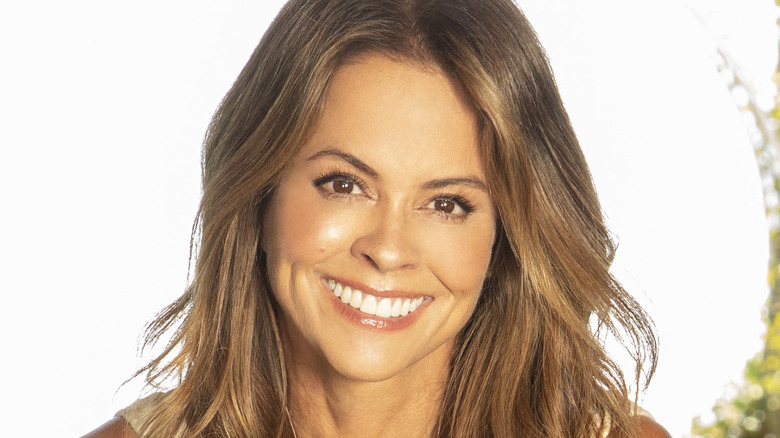 Sarah Orbanic
Mental health is a tricky concept. It looks different for everyone, feels different for everyone, and can affect you both physically and psychologically. That's why discovering which health tactics work for you is extremely important. Sometimes it's taking a walk down the block to grab a cup of coffee or requesting a day off of work to recuperate with some television. Inspiration to better your mental health comes in a variety of forms — but fitness guru Brooke Burke seems to have figured out exactly what she needs to do to keep her mind sharp.
In an exclusive interview with Health Digest's sister site, The List, Burke divulged her daily eating habits and workout regime. The "Dancing with the Stars" winner also discussed Brooke Burke Body, which is her fitness app dedicated to your health and wellness. While women often turn to Burke for motivational tips, she revealed what she does every morning to maintain a solid mind — because when it comes to mental health, you cannot mess around!
Burke is all about meditation in the morning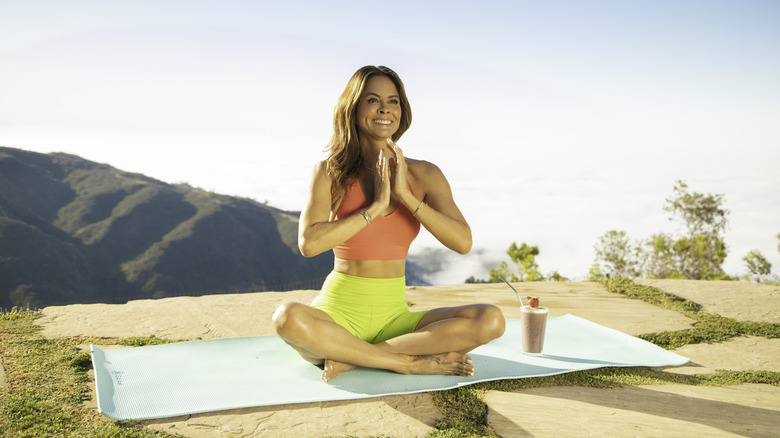 Sarah Orbanic
After being asked if there is anything that she incorporates into her morning routine to improve her mental health, Brooke Burke told us about her meditation. The former "E! Network" host explained, "I've been forcing myself to stay in bed five minutes extra in the morning and do some mindful meditation, sometimes to music. Sometimes, it's a moment for me to just check in with myself and get centered, to set up my day."
Burke described this time as a "game-changer" and mentioned that she made meditation a daily priority after COVID. Of course, the fitness educator could not get through the day without also including a morning workout. "Yoga is a big part of my wellness practice as well," she said. "It's as much for the mind as it is the body." The television personality clarified that her workout app is very much adapting to the "soul" as well, explaining, "It's very mindful, equally as much as, maybe more than, the physical." 
The star recently launched her own Longevity Superfood Powder line that offers plant-based (wheat-, dairy-, and gluten-free) powder you can throw into your shakes for a daily boost. With Burke's meditation methods and fitness tips, you are sure to be set up for success.
Check out the Longevity website to learn more about Burke's new superfood powders or head to Brooke Burke's website to take ZOOM classes with Brooke herself.