Alton Brown Divulges His Top Tip For Improving Eating Habits - Exclusive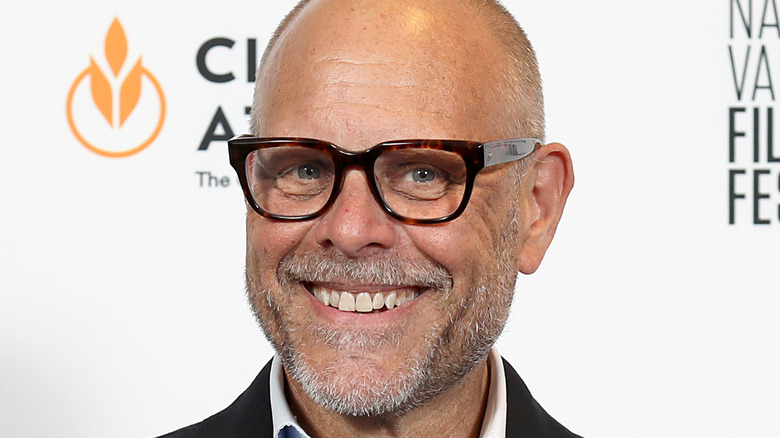 Kelly Sullivan/Getty Images
In a time of diets and food fads, finding what eating habits work for you can be a tumultuous task. There are so many facts and figures spiraling around the internet that can make you feel like you aren't consuming the right things or are eating too much or too little. It takes a while to find a balance of healthy foods and moderation of your favorite sweets, but it's an important balance to learn nonetheless — and no one knows that more than renowned food personality Alton Brown.
In an exclusive interview, Brown had a meaningful conversation with Health Digest about his relationship with food over the years. The Food Network mogul described himself as a "serious food abuser. I wasn't the guy who was trying to figure out how to feed my body or my brain." But shifting his priorities after recently turning 60 has enabled him to take "more responsibility" with his health. As the food star explained, there are tips that he has learned along the way to improve his eating habits for both his physical and mental well-being.
Brown advises you to never eat alone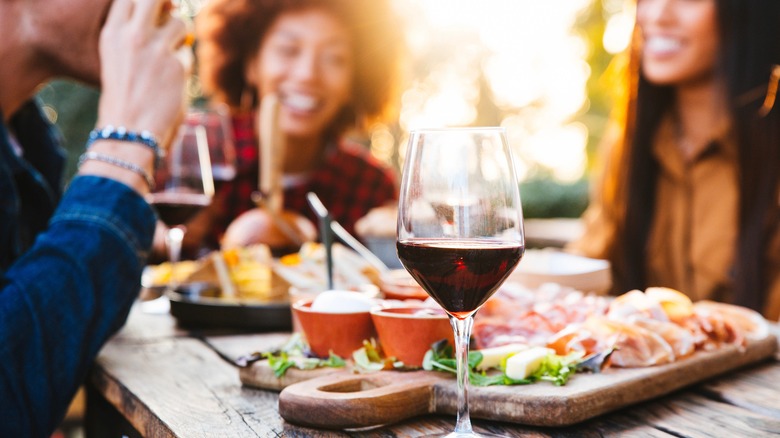 DavideAngelini/Shutterstock
During our interview, Health Digest asked Alton Brown how his relationship with food and healthy eating has changed after being a prominent food personality for over 20 years. Although Brown mentioned that he will never create a healthy eating recipe book featuring dishes like his kale & quinoa bowl with salmon, he does incorporate one tactic into his culinary routine to keep up good habits.
"I try not to ever eat alone. I used to, and I don't now," he shared. "I'm not saying that I don't sneak out at night and have a little ice cream when Elizabeth is asleep, but I find my wife and I have a great relationship greatly because of eating together, taking our meals together, sitting, talking with each other."
Brown went on to explain that eating with a partner "slows down how you eat" and allows him to share food with his wife. The "Good Eats" host further defined cooking as an "expression of love" that has allowed him to find a successful balance between his favorite treats and foods that aid the human body.
To exemplify this idea, Brown joined forces with brain supplement brand Neuriva to promote adding vitamins and supplementation into your daily routine — which is another facet of getting that essential nutritional balance he's prioritizing. As he continues to lean in to healthy habit research, he also circulates "brain foods," such as salmon, in his diet.
Learn more about Neuriva's brain health supplements on their website. Head to Alton Brown's website to keep up with his latest projects.