Katie Couric's Breast Cancer Diagnosis Explained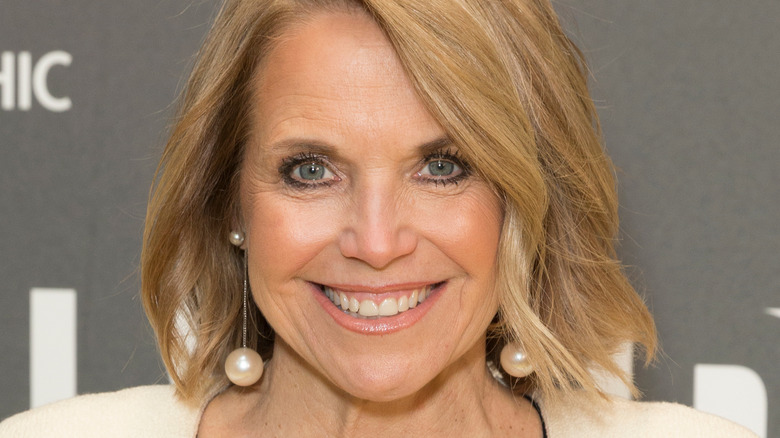 lev radin/Shutterstock
Former Today host and CBS Evening News anchor Katie Couric announced Wednesday that she is currently undergoing treatment for breast cancer (via NBC News). In an article published on her website, Couric shared that she had been diagnosed with breast cancer in June. "Why Not Me," the post was titled. "June 21, 2022, was the first day of summer, my 8th wedding anniversary, and the day I found out I had breast cancer."
Couric shared that she underwent surgery in July to remove a tumor from her breast that she wrote was "2.5 centimeters, roughly the size of an olive." She also shared that she underwent radiation treatments that ended Tuesday. Having various family members who have died from cancer, including her first husband Jay Monahan, Couric said that she went public with her experience in order to spread awareness about the disease. "Please get your annual mammogram," she wrote. "I was six months late this time. I shudder to think what might have happened if I had put it off longer. But just as importantly, please find out if you need additional screening."
What you need to know about breast cancer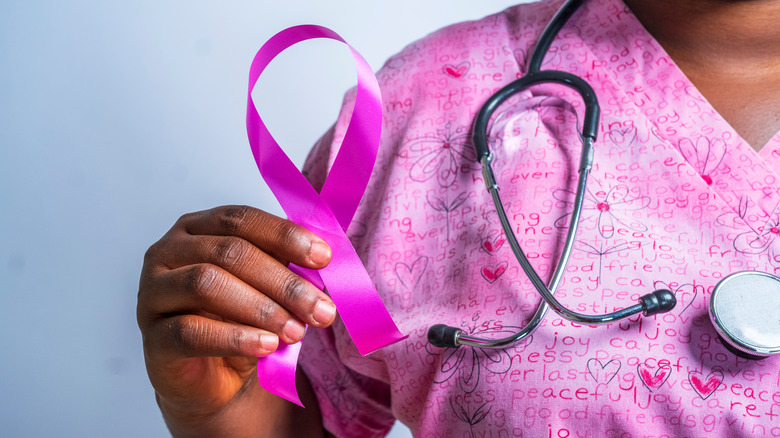 Yaw Niel/Shutterstock
Breast cancer is a type of cancer that develops from breast tissue (via Mayo Clinic). It is the second most common type of cancer in women, after skin cancer. Breast cancer can occur in both men and women, but it is far more common in women, and the chance of being diagnosed with breast cancer increases as you age. There are several types of breast cancer, the most common being ductal carcinoma, which begins in the milk ducts. Other types include lobular carcinoma, which begins in the milk lobes, and inflammatory breast cancer.
Most breast cancers are treatable if caught early. Treatment options include surgery, radiation therapy, chemotherapy, and hormone therapy. Mammograms are the best way to detect breast cancer early, when it is most treatable (via Breastcancer.org). You should get regular mammograms starting at age 40. You can reduce your risk of developing breast cancer by maintaining a healthy weight, exercising regularly, and limiting alcohol intake. You should also avoid smoking, as smoking increases the risk of both developing and dying from breast cancer.