How Accurate Are Fitbits?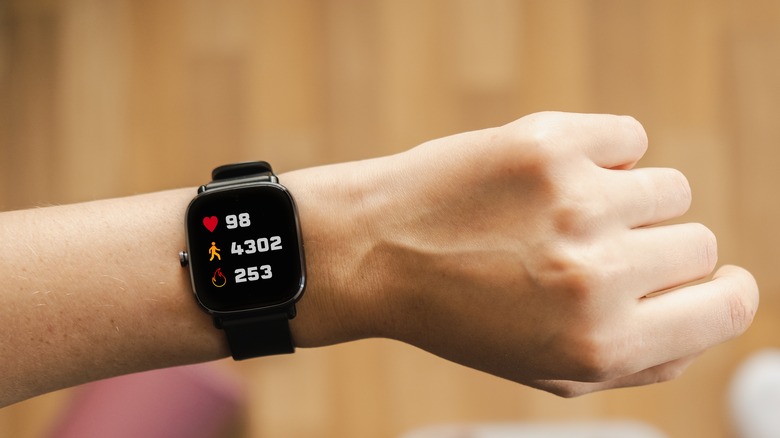 Aleksey Boyko/Shutterstock
When it comes to living a healthy lifestyle, one common recommendation involves tracking your routines. This includes your meals, your activity level, and other elements like sleep, menstrual cycles, and even stress levels. Wearable fitness tracking technology has been around for quite some time. Simple pedometers that were designed to track daily steps have origins dating back to 1965, according to HFE. However, the technological advancements have come a long way. Now Fitbit, a major competitor in the fitness tracker industry, offers advanced wearable fitness trackers that can monitor more than just your daily steps. In fact, TechRadar published that the Fitbit Luxe was 2022's best fitness tracker on the market.
What began in 2007 as a concept to attach sensors and wireless technology in a way to help monitor fitness levels quickly grew into a major manufacturer with a line of wearable trackers, with a matching application to easily review and monitor data from the tracker. Additional features, such as community access, pre-recorded workout videos, and more are available for those who subscribe to the Fitbit Plus membership. But can a wearable device really be that accurate for depicting your overall health and wellness?
Understanding Fitbits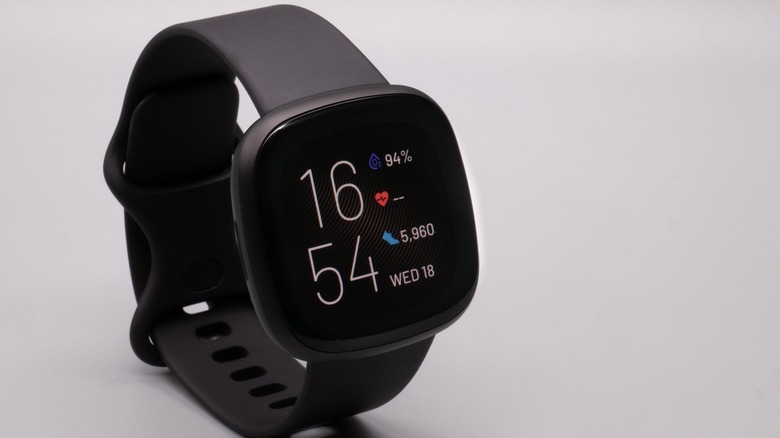 Vantage_DS/Shutterstock
Before you can assess the accuracy of a Fitbit, it's important to know which of the models you are using. Some Fitbit trackers only offer data for counted steps and sleep monitoring based on periods of stillness (Fitbit). Other tracking devices can offer data regarding estimated calories burned, heart rate monitoring, SpO2 levels, skin temperature, and more. While the simpler trackers do not offer as in depth of health data as more sophisticated models, the accuracy of the steps counted doesn't vary between models.
One study examined the accuracy of various Fitbit devices and their steps counted versus steps actually walked. Their results determined that the location of where the device is worn on the body actually has a significant impact on the accuracy of steps counted. Overall, the study explained that the devices have about 50% accuracy in counting steps in controlled environments. However, for more accurate measurements of steps taken, the device placement changes based on the intensity of the walking activities. For moderate-paced walking, it is suggested that a Fitbit would be most accurate when worn around the torso. However, for slower-paced walking activities, wearing the device around the ankle would produce a higher level of accurately counted steps (via LifeWire).
Are Fitbits accurate?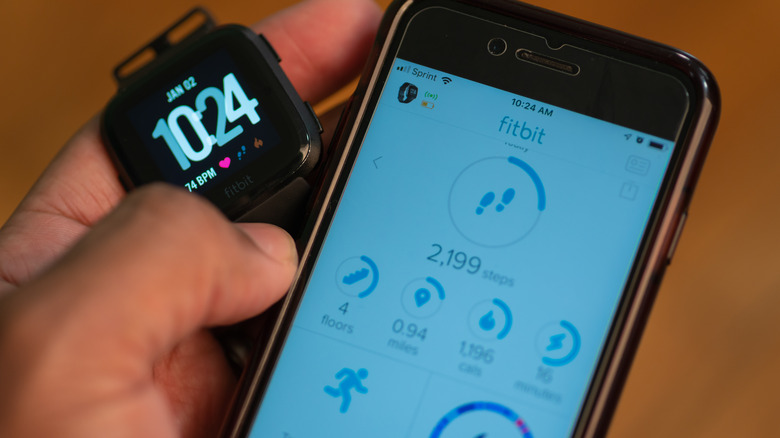 Rohane Hamilton/Shutterstock
So when it comes to counting steps, the Fitbit seems to be pretty reliable, according to LifeWire. But what about the other features of the more sophisticated fitness trackers available? The estimation of the energy expenditure, or calories burned, however, isn't quite as reliable. According to the same study, when discussing energy expenditure measurements, it seems that Fitbits are a bit on the exaggerated side. Additionally, there seem to be discrepancies in the device's ability to appropriately measure exercise activities.
Fitbit seems aware of these inaccuracies by providing a number of explanations in the official Frequently Asked Questions (FAQ) section of their website. There, they have provided answers for why extra steps or extra floors may be registered on the device data and when the data seems inaccurate. The company cites malfunctions and interference with external elements, in addition to factors like user error and pressure changes due to wind and elevation.
As with any product, it is best to do your own research to determine what is right for you. Fitbit offers a variety of devices that can be used to help you get a better idea of your overall fitness. While they can't tell you everything, Fitbits are a great tool for helping increase your daily step counts and monitoring your overall activity levels.