Why Queen Elizabeth II's Official Cause Of Death Is Stirring Up Controversy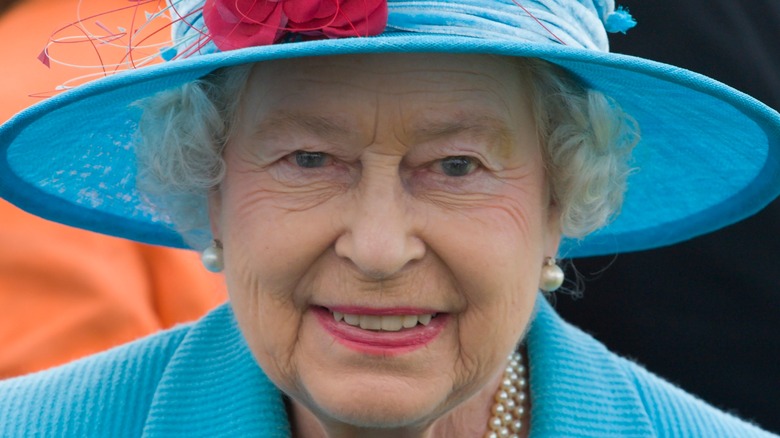 SRichardImages/Shutterstock
The death certificate of Queen Elizabeth II officially ruled that the monarch died of "old age" at 3:10 p.m. on September 8 at Balmoral Castle (via CBS News). We hear that people die of old age often, and Insider explains that what the term generally means is that an older person died because of an illness or condition that a younger person probably could have survived. That being said, can a person actually die of old age, and is it acceptable to put that on a death certificate?
Some believe so. The Wall Street Journal reports that in Japan, old age is listed as the third most common cause of death. The Japanese even have a word for it — rōsui — which is a combination of the words "old age" and "decline." The word means a "natural ending" to life, according to Dr. Kazuhiro Nagao, a Japanese doctor specializing in end-of-life care. Many families are fine with this definition, but others aren't so sure. Some doctors in Japan avoid using the phrase as a cause of death because it is not medically defined.
Age alone doesn't cause death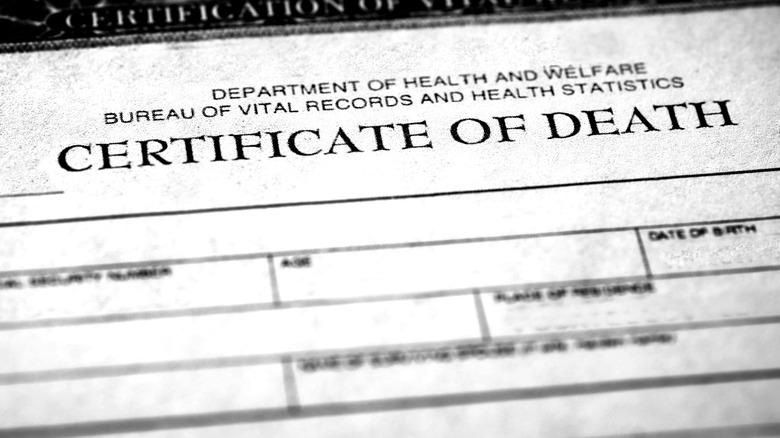 Lane V. Erickson/Shutterstock
In the United States, many don't think a person can die of old age, and the Centers for Disease Control and Prevention (CDC) doesn't list it in its top 10 causes of death. LiveScience reports that it's not possible because something else — a health condition, infection, or illness — is responsible for the death. Certainly, the cells in our bodies get old, but this does not mean that they die because of that. Death comes down to other factors that can include a host of conditions the elderly face, and sometimes, more than one.
Moreover, the National Center for Health Statistics (NCHS) reports that death certificates should present a "clear and distinct" cause of death, rather than referring to terms like "old age," "senescence," and "infirmity." Typically, these terms aren't useful for the public or medical community. Examiners should list all of the conditions that resulted in the death. If multiple causes are involved, the organization suggests listing a sequence that describes the processes leading up to the death. If it is impossible to determine a specific order of causes, then the cause of death should be listed on any reports as "unspecified natural causes."