How The White House Plans To End U.S. Hunger And Lower Diet-Related Disease By 2030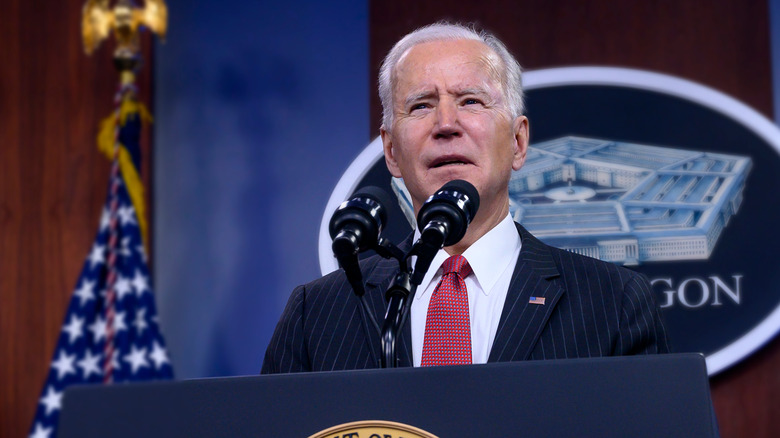 BiksuTong/Shutterstock
As Americans struggle to regain some sense of normalcy following the heights of the COVID-19 pandemic, the availability of nutritious food has become a growing concern. More and more Americans are facing food insecurity, and with reports of food shortages and food insecurity on a global level, access to healthy food has become a pressing item on the White House agenda. On Wednesday, September 28th, President Joe Biden announced the implementation and commitment of a plan to end hunger in America by 2030 (via NBC News).
His announcement took place during the White House Conference on Food, Nutrition, and Health — the first conference of its kind in 50 years. In addition, the president's call to action includes steps to address and lower the number of reported illnesses related to poor diet. His concerns surrounding the growing health crises and access to affordable nutritious foods were illustrated in his plan. More than $8 billion in public and private sector commitments were announced, with goals to help create more food sustainability and accessibility.
A five-pillar plan of action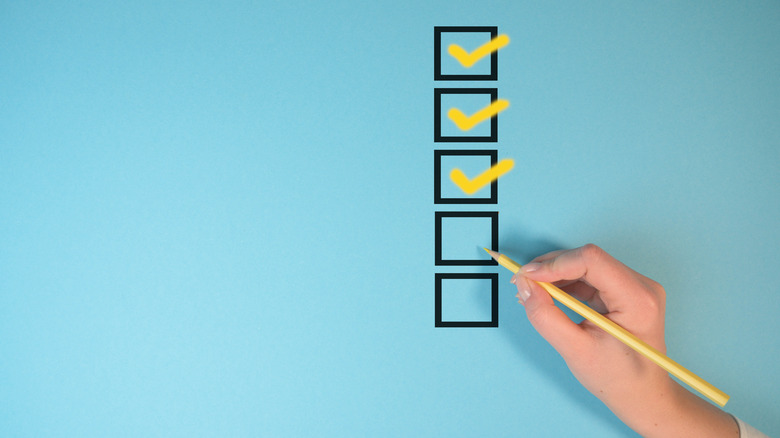 Reda.G/Shutterstock
Specific actions, like increasing the coverage for more students to have access to a free, nutritious school lunch and implementing programs to help hospitalized individuals have better access to free, healthy food options (both during and following their stays) are also included in the president's plan, according to the American Hospital Association.
Biden's strategy utilizes the existing policy addressing hunger and diseases related to poor diet in a five-pillar action plan (via The White House). The plan addresses economical concerns related to nutritious food accessibility, including addressing issues such as the minimum wage values, child tax credit (CTC), and earned income credits (EIC). The plan also discusses strategies for providing more coverage for individuals who need federal food assistance through programs like SNAP (Supplemental Nutrition Assistance Program) by evaluating current limitations that prevent low-income families who would otherwise qualify, like those who have been incarcerated. Current guidelines prevent such individuals from qualifying, further increasing their risk of having inadequate access to healthy food.
Additional incentives proposed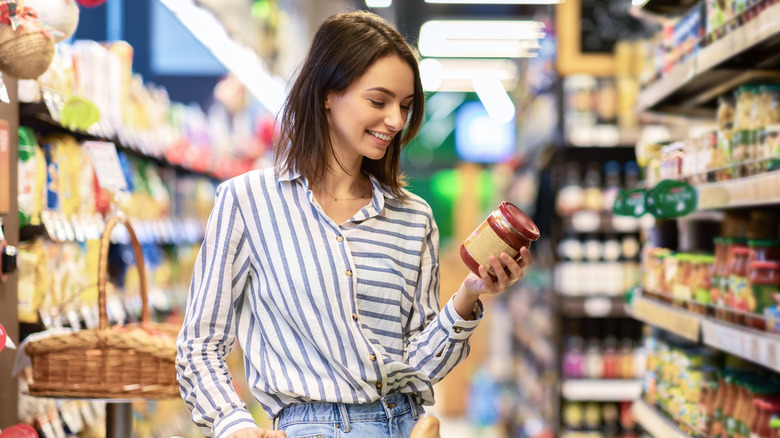 Prostock-studio/Shutterstock
Furthermore, additional evaluation of those receiving assistance from federal food assistance programs will be implemented to determine eligibility for additional assistance. For example, single parents who currently participate in SNAP — but not in other nutritional programs that are designed for women and children, like WIC — would be alerted to their eligibility. The plan includes steps and measures to help increase funding for the Older Americans Act (OAA) nutrition programs. This program seeks to provide nutritional meals to elderly individuals who otherwise may not have adequate food sources, according to the documents released by The White House.
Some incentives being proposed include the expansion of online shopping using funds from WIC, an option currently being tested in select areas. Additionally, the proper labeling of foods and a requirement for nutrition labels to be on the front of food packaging are included in the overall reform. Biden's call to end hunger in America and reduce the percentage of diet-related diseases affecting Americans focuses on improving conditions and access to affordable, healthy, foods for all individuals — with an emphasis on communities that are currently underserved.