Mediclaim Versus Health Insurance: What's The Difference?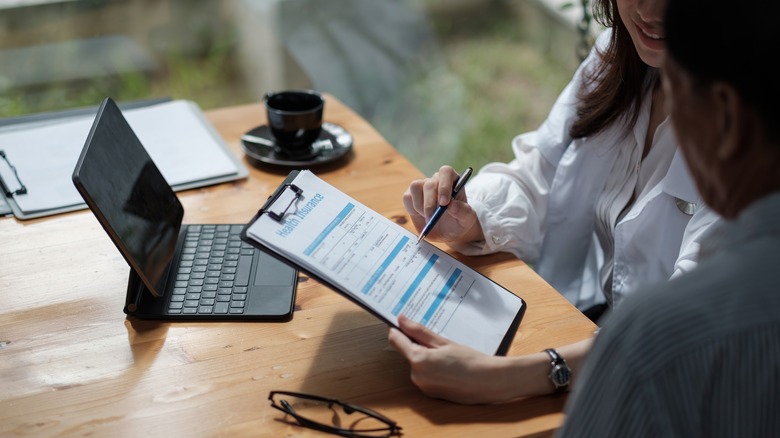 Natee Meepian/Shutterstock
Healthcare is a pressing concern for many families in America. With a focus on reducing illness and providing preventative care, healthcare insurance can help to bridge the gap in covering the expenses associated with preventative care and treatment. However, while there are a number of health insurance coverage options, finding the right one for your needs can be a bit tricky. In addition to traditional coverage options, there are supplemental programs and other types of coverage that are available to individuals living in the United States. One program is Mediclaim insurance services (per Go Digit). But how do they stack up to common health insurance options?
Most traditional health insurance programs provide a wide array of services, with variables that create differences in the financial commitments and providers that an individual can choose from. Health insurance companies provide coverage for things like routine visits with primary care physicians, certain treatments, and other services. However, these variables create different levels of cost, where high coverage plans are most likely accompanied by hefty monthly premiums (via Max Life Insurance). In addition to providing basic coverage, most health insurance plans offer coverage when admitted into the hospital and the services received during and following hospitalization. Some insurance companies even provide secondary services, like coverage for vision and dental plans as well.
What is Mediclaim?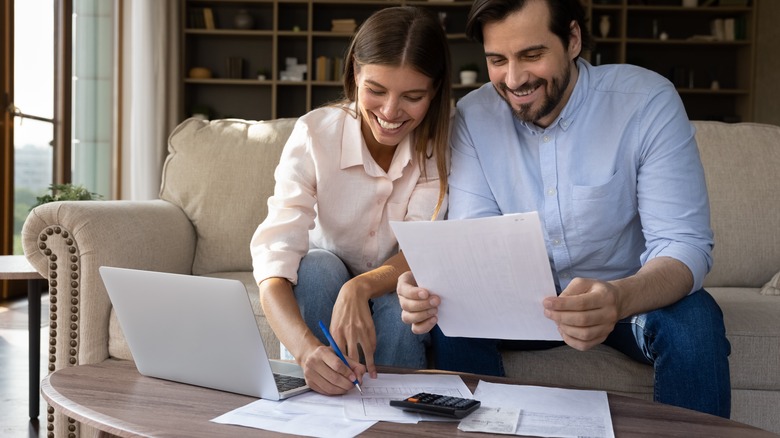 fizkes/Shutterstock
Mediclaim, on the other hand, is a health insurance plan that provides coverage for emergency situations, in which hospitalization is required, according to Max Life Insurance. Mediclaim plans can be created to provide financial reimbursement for hospitalizations or, in some cases, they can be used to pay the costs directly to the provider. Unlike traditional health insurance, Mediclaim services do not provide any coverage for services or treatments that fall outside a hospitalization. For example, if you needed to be hospitalized and treated for a ruptured appendix, a Mediclaim service can only be used to help cover the cost of the hospitalization. However, follow-up appointments and medications do not seem to qualify for coverage under a Mediclaim plan. Additionally, as HDFC Bank explains, Mediclaim policies do not typically provide coverage nor reimbursement for ambulance rides.
When comparing Mediclaim to traditional health care insurance, it's important to note that while Mediclaim services are well suited for emergency situations, they don't provide coverage options for long-term care, and additional services needed. If you're looking for a health care coverage plan that has more flexibility and provides more generalized coverage, traditional health insurance may be preferred.