What We Know About Loretta Lynn's Health Issues In Recent Years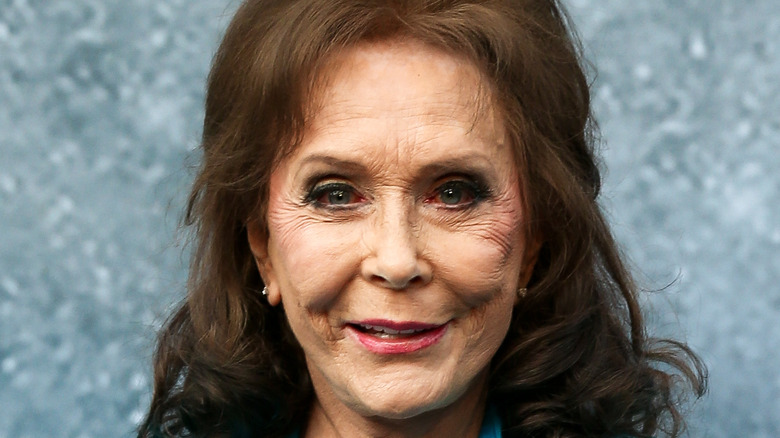 Debby Wong/Shutterstock
Loretta Lynn rose to become one of America's most iconic female country singers over her 60-year career in country music (per The Tennessean). Lynn was famous for penning autobiographical hits like, "Coal Miner's Daughter" and "You're Looking at Country," detailing her hardscrabble life growing up in the Appalachian Mountains (via U.S. News World and Report). "She is the single most important female singer-songwriter of the 20th century," rock musician Jack White, who produced her 2004 album, "Van Lear Rose," told The Tennessean.
Lynn was no stranger to struggle. When she suffered a stroke at her Tennessee ranch in May 2017, she was scared, but she wasn't about to let it get her down. Lynn told People magazine she worried if she would still be able to sing after the incident. "It's a very scary thing when you find out you're havin' a stroke," she told the publication. "I wondered if I could sing. Mommy said I was born singin'. That's all I've ever done. I couldn't believe that that could be taken away."
Country music icon Loretta Lynn dies at age 90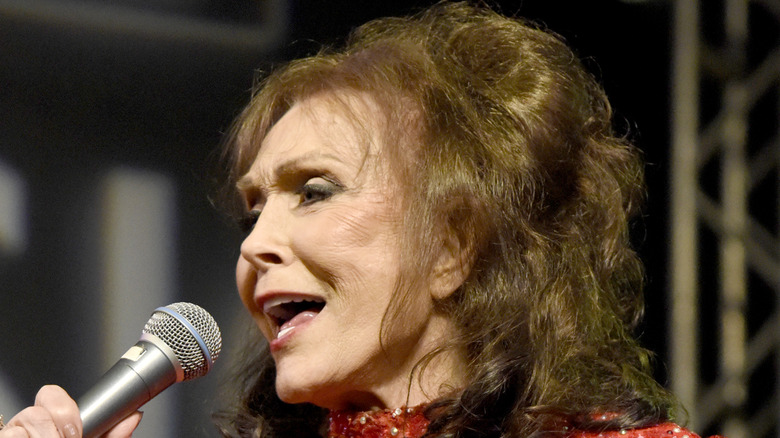 Tim Mosenfelder/Getty Images
Fortunately, the stroke didn't affect Lynn's iconic voice, but it did cripple the left side of her body. It also forced her to move from her Hurricane Mills ranch to nearby Nashville (per People). Lynn's legendary determination and physical therapy helped her regain full use of her body. Lynn released her album, "Wouldn't It Be Great," in 2018, earning glowing reviews from NPR and other music critics. 
The stroke affected her hearing and sense of timing, but Lynn continued practicing with her band. Then, on New Year's Day in 2018, Lynn fell and broke her hip. "I think people thought I wouldn't come back from that," Lynn told People. "And they're really shocked when I tell them, 'Well, I'm doing good, I'm moving my arms, I'm moving all my parts and I can still sing.'" 
After the fall, Lynn admits she sometimes became confused about where she was, but gentle reminders from her daughter, Patsy, would bring her back into the present moment. Lynn released her final album, "Still Woman Enough," featuring fellow country greats Reba McIntire and Carrie Underwood, in 2021 (via Pitchfork). She eventually moved back to Hurricane Mills, and The Tennessean reports that the beloved singer peacefully passed away in her sleep at the age of 90 on October 4 at her ranch.