Why Experts Say Teen Vaping Is A Growing Public Health Risk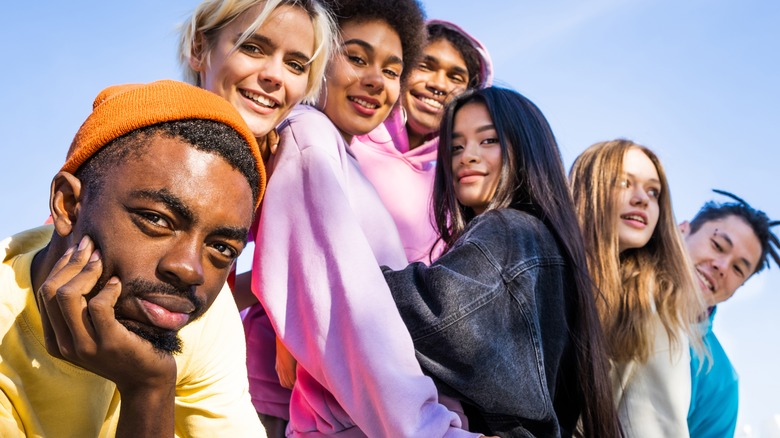 oneinchpunch/Shutterstock
Experts say teen vaping is a growing public health risk, as 2.5 million middle school and high school students admitted to vaping within the past 30 days in a new survey (via HealthDay News). The National Youth Tobacco Survey (NYTS) asked U.S. teens and pre-teens in 6th to 12th grade from January 18 to May 31, 2022, about their tobacco-related beliefs, behaviors, attitudes, and exposure to pro and anti-tobacco influences. The NYTS, conducted under the guidance of the Centers for Disease Control and Prevention (CDC), collects national data so the CDC can create more effective tobacco prevention and control programs. The most recent survey results may seem high, but they show that something is working, as teen vaping is down from a high of 5.3 million, according to the 2019 NYTS (per National Public Radio).
The survey shows that although smoking, vaping, chewing tobacco, and other tobacco products are restricted to adults aged 18 and older in the U.S., 1 in 7 American teens admit they currently vape (per HealthDay News). Deirdre Lawrence Kittner, director of the CDC's Office on Smoking and Health, thinks teens may be attracted to the sweet fruit, candy, and dessert-flavored nicotine vapes available across a wide selection of e-cigarette brands.
Experts say flavored nicotine is fueling teen vaping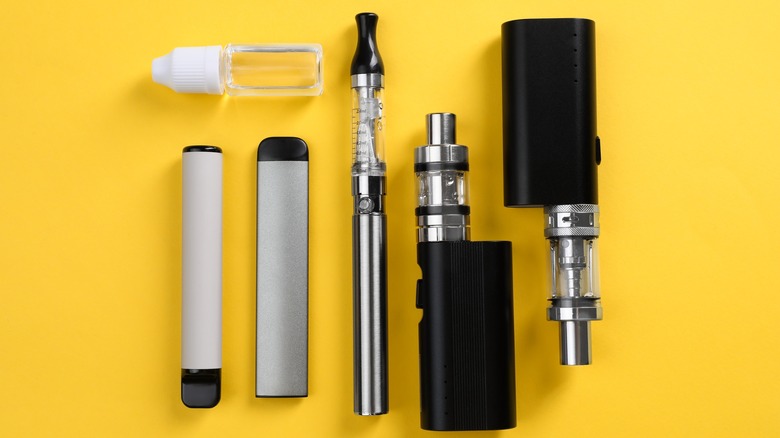 New Africa/Shutterstock
According to HealthDay News, the survey shows that 14.1% of high school students and 3.3% of middle school students admitted to occasional or daily vaping. Of those users, 27.6% admitted to vaping daily, while 42.3% said they had vaped on 20 or more days over the past month. About 85% of all teen users who participated in the survey said they use flavored nicotine. Fruit flavors were the most popular, followed by dessert flavors, mint, and menthol. In contrast to vaping, the CDC's most recent data on teen use of other tobacco products showed considerably fewer teens are using non-vape tobacco products like cigarettes, cigars, and chewing tobacco. 
Cigarette smoking decreased from 4.3% of teens in 2011 to 1.6% in 2020. That's good news, as Johns Hopkins Medicine says vaping is less harmful than smoking tobacco cigarettes. However, that doesn't mean vaping is safe, especially when using a modified or black-market vape or one with THC. Johns Hopkins Medicine also warns that vaping is harmful to your heart and lungs, and notes that e-cigarettes are just as addictive as cigarettes. "It's critical that we work together to prevent youth from starting to use any tobacco product — including e-cigarettes — and help all youth who do use them to quit," Kittner told the publication.