Why Americans May Have Been Dishonest About Their COVID Status During The Pandemic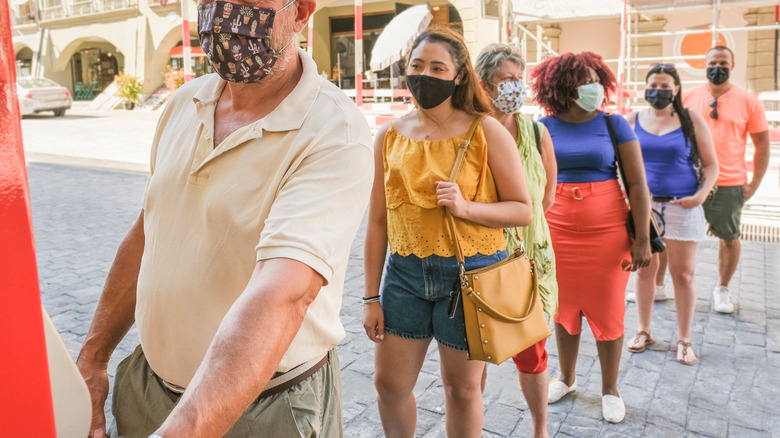 Sabrina Bracher/Shutterstock
Recent findings from a December 2021 survey published in JAMA Network Open showed that many Americans lied about their COVID-19 status and/or if they were following safety protocols. Of those surveyed, 27.5% had already contracted COVID, 28.8% hadn't had it and were partially vaccinated, and the remainder had not had the virus and were unvaccinated. The online survey was conducted from December 8 to December 23. The 1,733 participants were an average age of 41 years, and 66% were female. Researchers assessed nine different types of misrepresentation, and of those surveyed, 721 people (41.6%) admitted to being dishonest about at least one of those measures.
Results showed that people were more dishonest when it came to telling others that they were taking more COVID-19 preventive measures than they actually were. These measures, according to the Centers for Disease Control and Prevention (CDC), include staying home after testing positive, wearing a mask, and keeping a safe distance from others. The survey showed participants were also dishonest about breaking quarantine rules, getting tested when they thought they might have COVID, and not mentioning to others that they might have or did have COVID.
Reasons included wanting to feel normal and personal freedom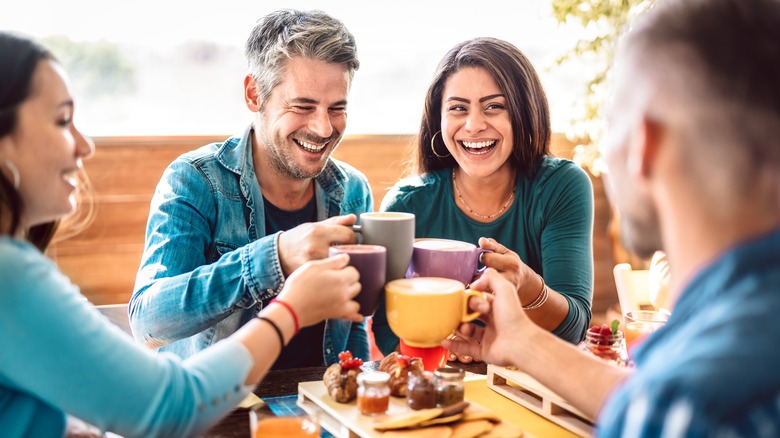 View Apart/Shutterstock
The reasons respondents gave for not being truthful included wanting to feel "normal" and exercising personal freedom. Other reasons included their health is no one else's business, not feeling very sick, and following guidance from a public figure they trusted. The authors of the study explained that results aligned with a desire to maintain personal autonomy in response to government requirements and disbelief in medical information. Indeed, a Pew Research poll revealed that 60% of U.S. adults admitted to being confused over how health officials have changed COVID recommendations over time. In addition, younger participants held greater disbelief in science and were less likely to disclose health information.
Researchers acknowledged that the study was small and not representative of the U.S. population. Regardless, they stated the results revealed a "serious health challenge" for future outbreaks. They added that educating the public about preventing disease and community leaders fostering trust were important to prevent similar behaviors in the future.