Will US Hospitals Be Able To Keep Up With The Expected Demand Of Winter COVID And Flu Cases?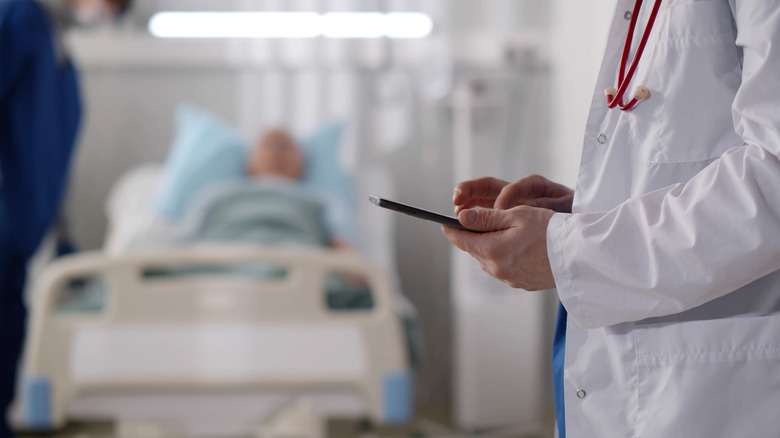 nimito/Shutterstock
Many experts are concerned that US hospitals will be overwhelmed this winter as COVID-19 and influenza cases rise. Hospitals are already struggling to keep up with the demand for care, and the addition of more patients could lead to even more strain on the system (via NBC News). Tens of thousands of new COVID cases are being diagnosed every day, and flu season is quickly approaching. Healthcare workers are also leaving their jobs at a high rate because of burnout and stress, among other reasons. Many hospital workers are already overworked and exhausted, and the addition of more patients could make the situation even worse.
"There's no excess capacity in hospitals," said Dr. Carlos del Rio, an executive associate dean at the Emory University School of Medicine and Grady Health System in Atlanta. "Anything that increases the number of patients is going to tip the scales." Fortunately, COVID hospitalizations have been decreasing recently, and healthcare workers are more prepared now to take care of COVID patients who are in the hospital than they were in 2020 or even 2021.
Can we reduce the strain on hospitals this winter?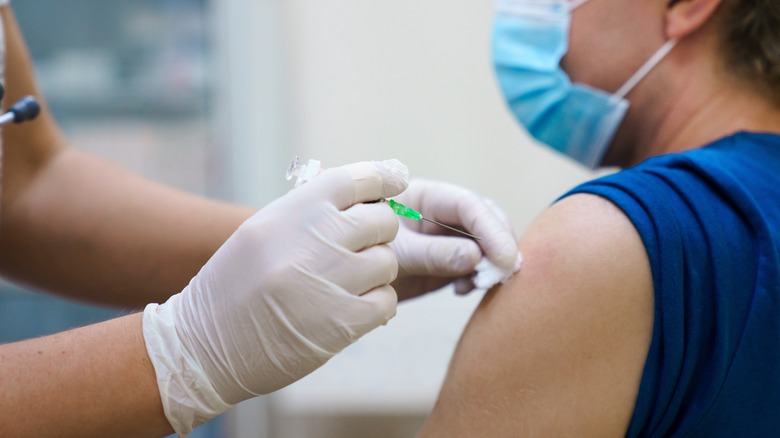 Marina Andrejchenko/Shutterstock
While an increase in COVID and flu cases may be inevitable, there are things you can do to reduce your risk of getting really sick. Getting your COVID booster is the best way to decrease your risk of developing a severe case of COVID-19 that could land you in the hospital (via NBC News). "How much of a rise in the hospitalizations and deaths we will see is really going to depend on the extent to which people are getting up to date on their vaccines," said Jennifer Nuzzo, director of the Pandemic Center at Brown University School of Public Health.
Getting your flu vaccine can decrease your risk of contracting the flu and becoming hospitalized if you do end up getting it (via The CDC). You can also reduce your risk of getting sick this winter by wearing a face mask in crowded spaces, washing your hands often, and avoiding touching your face and eyes. If you do start to feel sick this winter, it's important to seek medical help right away. Early diagnosis and treatment are key to preventing serious illness and complications from both COVID-19 and the flu.