The Secret To Angela Lansbury's Impressive Longevity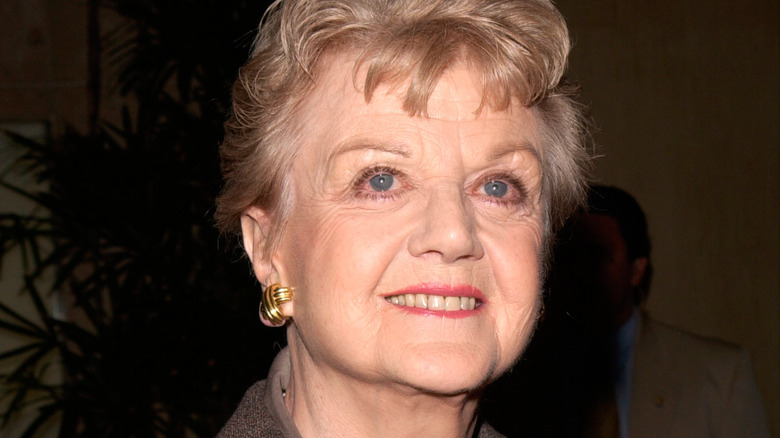 Featureflash Photo Agency/Shutterstock
Actress Angela Lansbury, who was known for her roles in "Murder, She Wrote" and "Beauty and the Beast," died on Tuesday. "The children of Dame Angela Lansbury are sad to announce that their mother died peacefully in her sleep at home in Los Angeles at 1:30 a.m. today, Tuesday, October 11, 2022, just five days shy of her 97th birthday," her family said in a statement (via People). She is survived by three grandchildren, five great-grandchildren, and her brother.
Lansbury was 96 years old. In a 2018 interview when she was 93 years old, she revealed that she felt great for her age and credited it to a couple of secrets. "I feel full of energy and I certainly don't feel 93," she said. "I like a glass of wine and take a lot of vitamins. Perhaps that keeps me going." While there isn't a lot of data to prove that the average person needs to take multivitamins, there are benefits to taking them every day. According to Harvard Health, multivitamins can fill nutritional gaps you may have in your diet and are a relatively low-cost and low-risk way to do so.
The benefits of drinking wine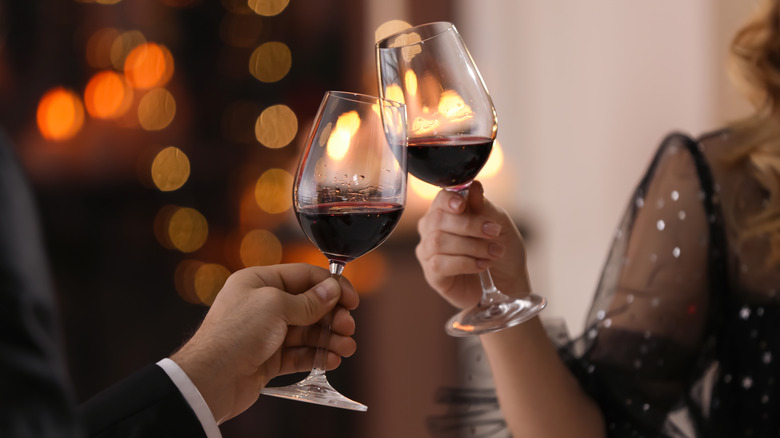 New Africa/Shutterstock
In addition to lots of vitamins, Lansbury credited her longevity to a daily glass of wine. According to Healthline, drinking wine in moderation offers several health benefits. Wine is rich in antioxidants. These help protect your body against damage from free radicals, which are linked to heart disease and cancer. Red wine has more antioxidants than white wine. Wine also has anti-inflammatory properties that can reduce inflammation responsible for increasing your risk of heart disease, autoimmune disorders, and some cancers.
Because of both of these properties, a moderate wine intake has been linked to better heart health. Drinking wine moderately may also reduce the risk of depression, increase healthy gut bacteria, and promote longevity. However, heavy drinking can lead to a variety of negative benefits including liver damage, depression, and an increased risk of cancer. If you want to drink wine, limit yourself to one glass a day for the best benefits and limited health risks.