Dominique Crenn's Advice For People With A Breast Cancer Diagnosis - Exclusive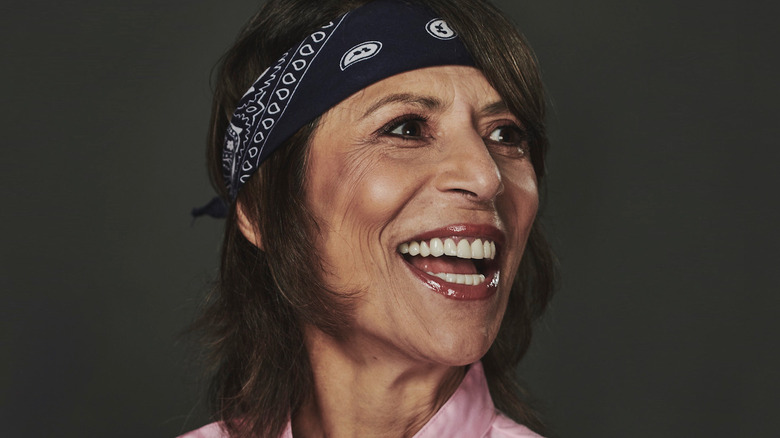 Hard Rock
Dominique Crenn has never let a challenge get in the way of her dreams. Dissatisfied with the male-dominated French culinary scene, Crenn left her home country for the (slightly) more egalitarian kitchens of San Francisco (via Shondaland). According to the New York Times, despite having no formal culinary training, her first kitchen job was at Stars, the restaurant headed by renowned chef Jeremiah Tower. Later, Crenn turned her highly personal culinary and artistic vision into the restaurant Atelier Crenn, which eventually earned her three Michelin stars. She was the first female chef ever to achieve this feat in America.
You can't always predict which challenges life will throw at you, however. Just a year after celebrating her third Michelin star, Crenn was diagnosed with Stage II metastatic breast cancer. As she told our sister site Mashed in an exclusive interview, "It was a triple-negative breast cancer, which is quite a difficult cancer to go through." After many rounds of chemo and a double mastectomy, Crenn's cancer is in remission. This month, she's partnering with Hard Rock International's Pinktober campaign to raise money for breast cancer research.
As someone who's dealt with the highs and lows of breast cancer treatment, Crenn has some hard-earned advice for people with a breast cancer diagnosis. If you or someone you love is currently going through this, you may find her words helpful.
Love is the answer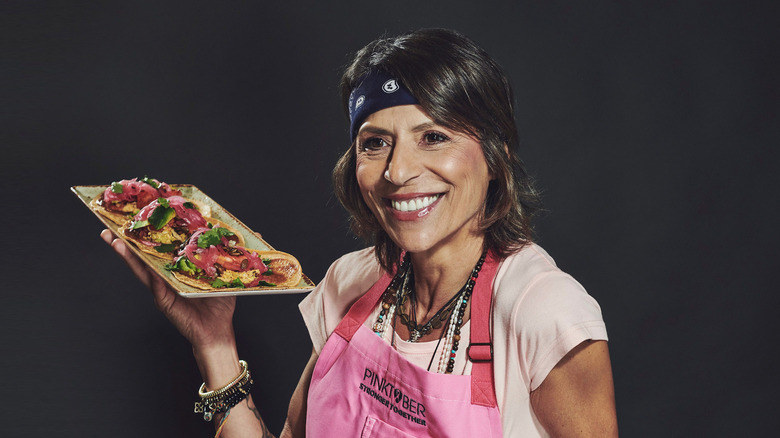 Hard Rock
Dominique Crenn credits many things for helping her stay strong while undergoing cancer treatments. For one, she changed her eating habits. She was already a healthy eater, but when she received her diagnosis, she completely stopped eating processed foods. "Food is love too, so eat food that comes from love, not from a machine." She also recommends doing research: "It's all about getting information, making sure to keep your head together."
However, more than any dietary changes or knowledge, Crenn points to a strong support system as the number one thing that got her through. "Have as much support as you can, because it's not an easy journey," she said. For her, that meant relying on her family and loved ones. "What I say to people out there is surround yourself with love ... Love is probably the best medicine in anything that you do or anything you go through." Of course, part of establishing a solid support network is also finding a great doctor who can guide you through your treatment.
Hard Rock is kicking off this year's PINKTOBER with a special partnership and highly-anticipated dinner series with world-renowned chef and breast cancer survivor Dominique Crenn. Hard Rock will also offer PINKTOBER limited-edition menu items, specially designed merchandise, a songwriting contest, and more.