Why The Biden Administration Is Extending The COVID Public Health Emergency Through 2022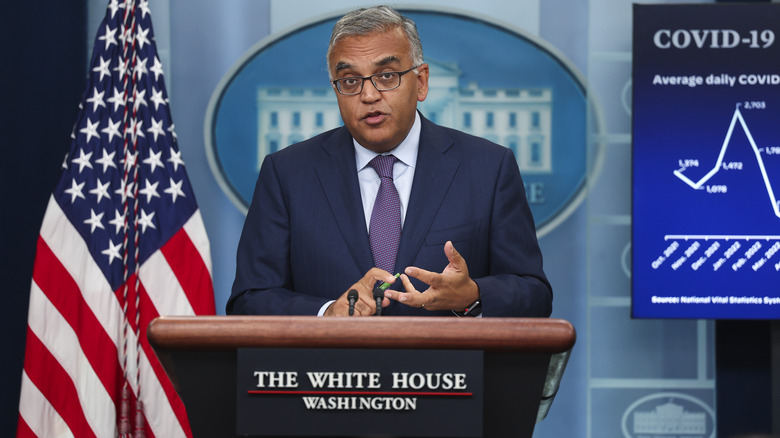 Kevin Dietsch/Getty Images
The Biden administration has extended the COVID-19 public health emergency through January 11, 2023, according to a statement released by the Department of Health and Human Services (HHS) on Thursday. According to the Associated Press, this move comes as health officials prepare for another surge in COVID-19 cases this winter. First declared in January 2020, the public health emergency has been renewed every 90 days since the pandemic began, and has had a significant impact on the U.S. healthcare system.
For instance, the public health emergency declaration has helped fast-track and distribute COVID-19 vaccines, testing, and treatments free of charge. It has also expanded Medicaid coverage, including access to telehealth services, to millions of Americans, who run the risk of losing this coverage once the declaration ends. In anticipation of this potential spike in COVID-19 cases, public health officials are encouraging people aged five and over to get an updated COVID-19 booster shot, as well as their annual flu vaccination.
Americans are still dying from COVID-19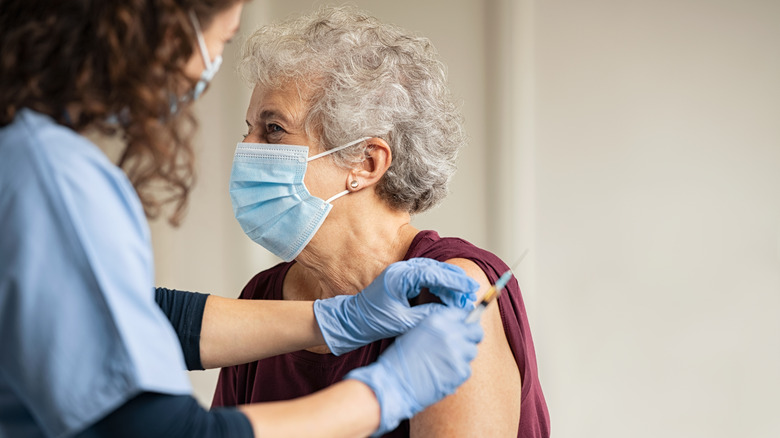 Rido/Shutterstock
While COVID-19 cases, hospitalizations, and deaths have decreased since the start of the pandemic, many people are still dying and getting sick from COVID-19. Recent data from the Centers for Disease Control and Prevention (CDC) shows that an average of 300 people are dying from COVID-19 every day and nearly 3,500 people are being hospitalized on a daily basis.
According to Dr. Ashish Jha, the White House COVID-19 response coordinator, more than 70% of those dying from COVID-19 are over the age of 75, the majority of which are unvaccinated, not up to date on their vaccinations, or are not receiving Paxlovid and other effective treatments for COVID-19 (via CNBC). "This is unacceptable, particularly because we can now prevent almost every COVID death in the country with vaccines and treatments that we have," Jha said during a call with reporters. That's why it's important to stay up to date on your COVID-19 vaccinations and booster shots and make sure you get treated if you get infected. Doing this can dramatically lower your risk of death and severe illness, even among those who are considered high-risk.