Harry Potter Star Robbie Coltrane's Cause Of Death Explained
Ian Gavan/Getty Images
Robbie Coltrane died on Oct 14, 2022, at age 72, in Larbert, Scotland, points out The New York Times. This Scottish actor was beloved by many for his famous role as Rubeus Hagrid, a half-giant wizard, in the "Harry Potter" movies. While Coltrane was most known for this role during his heyday, he also starred in the British crime series "Cracker," and the James Bond films "GoldenEye" and "The World is Not Enough."
According to The Sun, Coltrane had been feeling unwell and dealing with painful health problems for some time leading up to his death. Specifically, Coltrane was battling obesity and diabetes. However, that's not all the actor was dealing with. He was in constant pain for many years due to osteoarthritis, which completely ruined many of his joints (via Express). While filming "Great Expectations" and "National Treasure," he told Express in an interview that he was in constant pain throughout the day since he didn't have any cartilage in his knee. While Coltrane suffered from pain, his cause of death was attributed to a number of health conditions (via The Mirror).
Robbie Coltrane died from several health conditions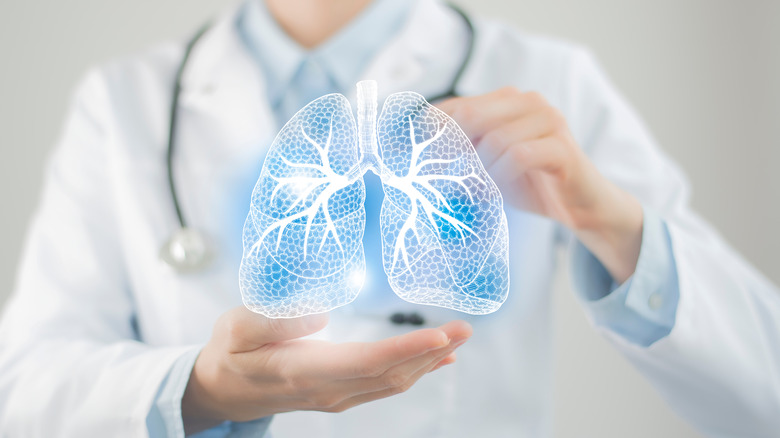 mi_viri/Shutterstock
Robbie Coltrane passed away from many different conditions, including various organ failures, according to his death certificate points out The Mirror. His death was registered under his original name, Anthony Robert McMillan, and his professional name, Robbie Coltrane, by his former wife and pilates teacher, Rhona Gemmell. Based on the certificate, the Scottish actor died from a lower respiratory tract infection, heart block, and sepsis. Heart block, in particular, occurs when there's a disruption in the electrical signals that control your heartbeat.
Sepsis, on the other hand, is a potentially life-threatening reaction caused by an infection, according to the National Health Service (NHS). When triggered, the immune system may overreact, spreading a reaction throughout the body. This may lead to organ and tissue damage. Some sepsis symptoms in adults include difficulty breathing, pale or blue skin, confusion, or a rash. Keep in mind, symptoms of sepsis can vary and be difficult to point out so it's important to talk to your doctor and seek help if you're concerned.