How TikTok Is Affecting Drug Availability For Those With Type 2 Diabetes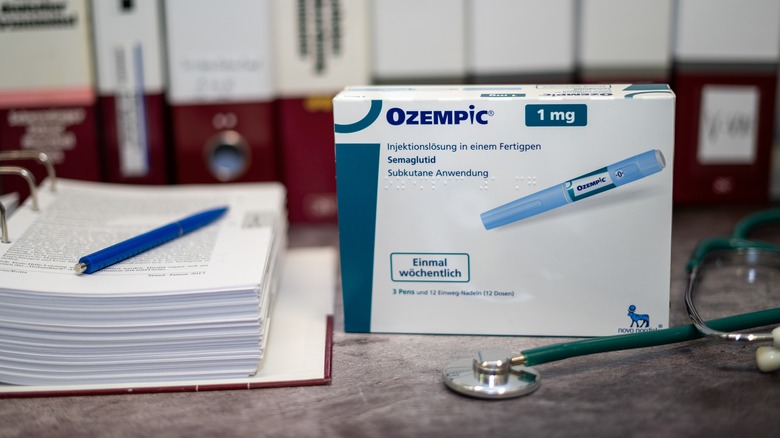 Halawi/Shutterstock
The spectrum of TikTok trends ranges from cool hacks to dangerous challenges. Lately, the newest craze on the app involves a drug that leads to weight loss. The drug, semaglutide, which is sold under the brand name Ozempic, was approved to treat type 2 diabetes by the U.S. Food and Drug Administration (FDA) in 2017 (via Drugs.com). It helps patients by lowering blood sugar while also reducing the risk of heart attacks and stroke.
A side effect of Ozempic is weight loss, which has many TikTok users praising it for this purpose. Thanks to its popularity on TikTok, the drug is now being sought after for its weight loss effects. Because Ozempic is FDA-approved, doctors are able to prescribe Ozempic off-label, meaning they can prescribe it for unapproved uses, according to the FDA. As doctors prescribe the drug to people who want to lose weight, however, it leaves less of it for people who actually need it to manage their type 2 diabetes.
Ozempic is currently in shortage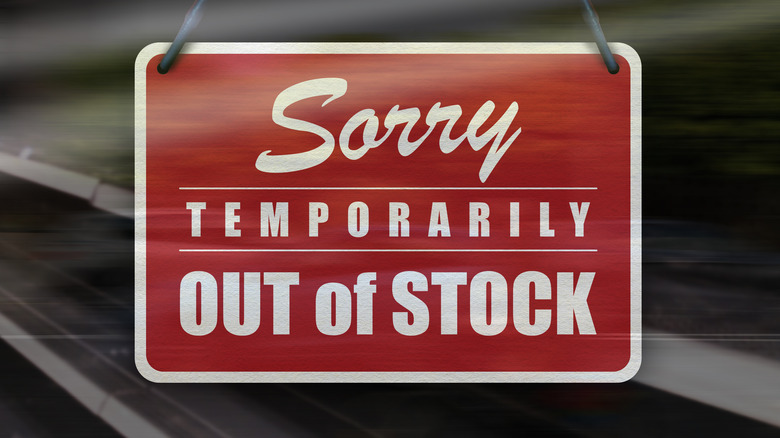 Castleski/Shutterstock
The demand for Ozempic has created a real crisis for people who need it. The situation is so dire that the FDA has announced that the drug is "currently in shortage." And to make matters worse, the shortage is expected to last for several months, according to National Geographic. The drugmaker behind Ozempic, Novo Nordisk, claims that the drug is not intended for weight loss (via Ozempic). 
Obesity medicine specialist Dr. Nancy Rahnama told CBS News that when people who are taking Ozempic for weight loss stop taking the drug, they won't be happy because "they will gain their weight back and then some." In addition, there are risks involved with taking it. Novo Nordisk explains that possible serious side effects include thyroid tumors and/or cancer, pancreatitis, low blood sugar, kidney problems and/or failure, gallbladder problems, and vision changes (via Ozempic). Common side effects include nausea, vomiting, diarrhea, constipation, and abdominal pain.