Those Being Treated For High Blood Pressure May Get A Cognitive Boost From Meds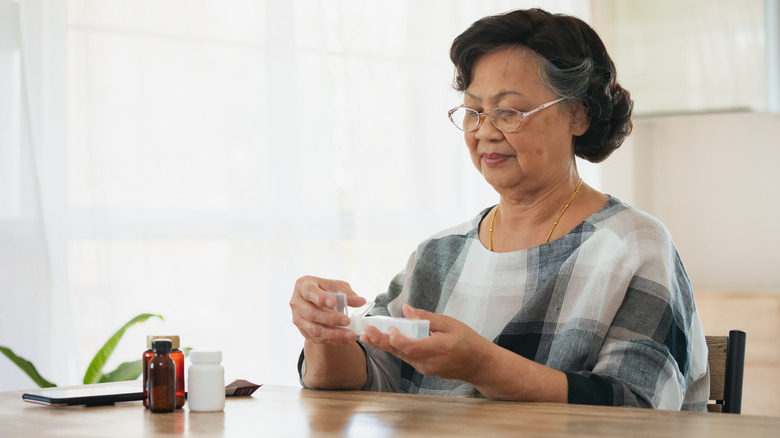 A3pfamily/Shutterstock
Almost half of the adult population (47%) in the United States has high blood pressure, according to the Centers for Disease Control and Prevention (CDC). It's important to control high blood pressure — whether it be through lifestyle changes or medication prescribed by a doctor — otherwise, your risk of developing a heart attack or stroke increases significantly, per the CDC. In addition, the Alzheimer's Society reports that several studies have shown that people with high blood pressure in mid-life were more susceptible to developing vascular dementia in older age.
Over time, high blood pressure damages blood vessels in the body, per the Mayo Clinic. When blood vessels in the brain are damaged, blood flow can become obstructed, and this can affect how the brain functions (via Alzheimer's Society). There is no cure for dementia, but new research shows that people being treated for high blood pressure may experience a cognitive boost from their medication.
Lowering blood pressure reduces the risk of dementia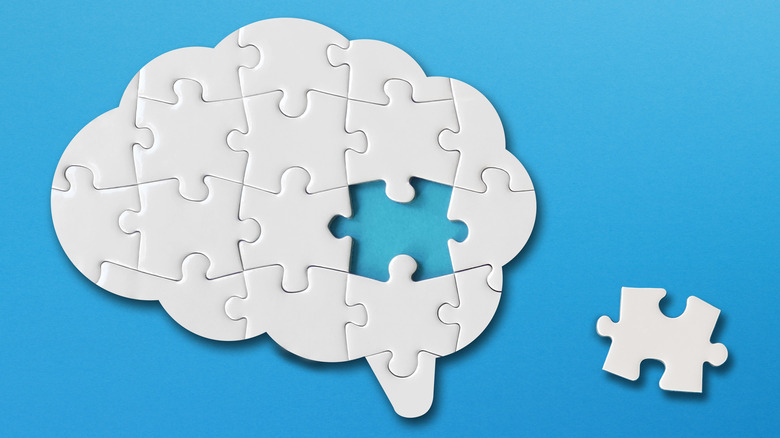 mapush/Shutterstock
The 2022 study, published in the European Heart Journal, combined data from five trials that included 28,008 people from 20 different countries. The participants were an average age of 69 and had a history of high blood pressure, per EurekAlert. After following up after 4.3 years, researchers found that individuals taking blood pressure medication experienced lower instances of dementia. 
Ruth Peters, study author and associate professor at the University of New South Wales said in a press release that the results of the study showed the "highest grade of available evidence to show that blood pressure lowering treatment over several years reduces the risk of dementia," adding that patients did not suffer from any adverse effects (via EurekAlert). She went on to say that the results showed a "linear relationship between blood pressure reduction and lower risk of dementia, regardless of which type of treatment was used." However, she acknowledged that researchers didn't know if lowering blood pressure in people who have high blood pressure under control would be helpful or if taking medication earlier in life would reduce any dementia risks.