What Exactly Is pH Balance?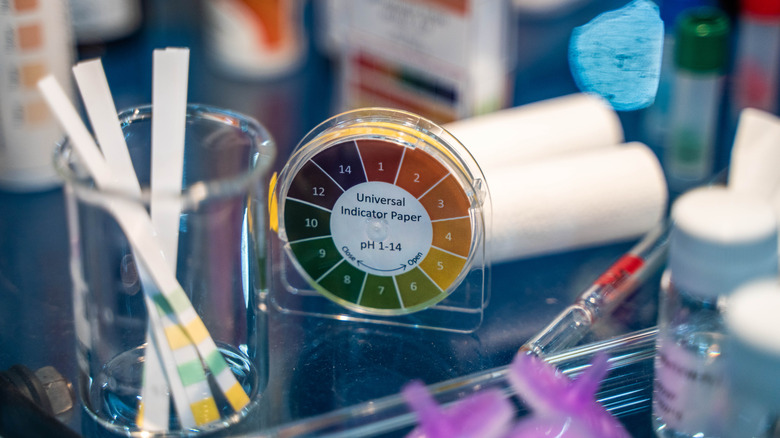 Aris-Tect Group/Shutterstock
There are a lot of factors that go into living a healthy lifestyle. Regular exercise, eating a balanced diet, and routine monitoring of your overall health and systems are some of the ways that you can work towards ensuring you are living the healthiest you can. But did you know that maintaining a proper pH balance is important? And no, we're not talking about the pH balance of your swimming pool.
Your body also has pH balances, and an ideal range for performing at optimum health, according to Healthline. Though things like your diet and exercise levels can play a role in your overall pH balance, there are other factors that should be considered. The pH balance refers to the levels of base (alkaline) or acid present in various substances. The pH scale uses a range of 0 to 14, where 0 refers to the most acidic substance and 14 refers to the most basic.
Overview of the pH balance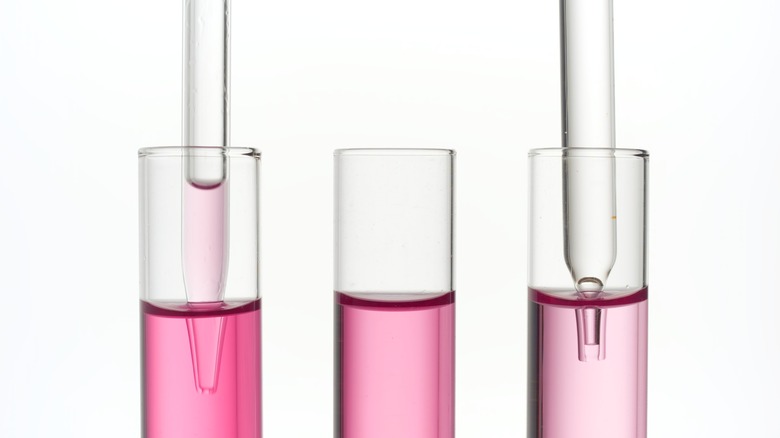 Pavel_dp/Shutterstock
The pH balance in our body refers to the body's level of acidity of a specific bodily fluid. It is also referred to as the acid-base balance. An article in the Encyclopedia of Human Nutrition explains that the acid-base balance refers to the production and elimination of hydrogen ions. Much like those middle school science lessons, the pH of your body is a good indicator of whether or not your body is too acidic or has too much base (or alkalinity), via Healthline.
For example, blood has an ideal pH range of 7.35 to 7.45. Other bodily fluids can have varying pH ranges, such as saliva, which has a range of 6.5 to 7.5, according to News Medical Life Sciences. The body provides methods of balancing the pH as acids are produced. For example, Merck explains that carbon dioxide, which is mildly acidic, is eliminated through the lungs, thus helping to maintain the blood's pH balance.
Though the variations and ranges of an ideal pH seem small, minor changes in the body's pH levels can have serious implications on your overall health.
What causes the pH to be imbalanced?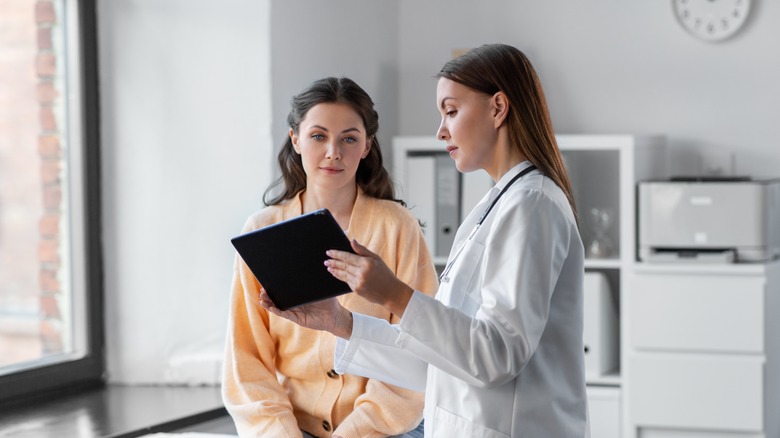 Ground Picture/Shutterstock
When the body's systems do not function as needed, the elimination and production processes can cause an imbalance in the body's pH. Other medical conditions, such as diabetic ketoacidosis, can also have an impact on the pH balance of the body. Some medications, like aspirin, can also contribute to a pH imbalance in the body, according to WebMD. Additionally, certain diets, like the alkaline diet, can impact the body's pH balance.
There are two conditions that can result directly from a pH imbalance, Healthline explains. Both acidosis and alkalosis are conditions that require medical attention if experienced. In some cases, pH imbalance is a result of a malfunction in the lungs or kidneys as a result of improper elimination.
WebMD explains that respiratory acidosis occurs when your blood's pH becomes too acidic as a result of the lungs not properly eliminating carbon dioxide. Similarly, metabolic alkalosis can be the result of repeated and prolonged vomiting. If you suspect you may have a pH imbalance, it is important to see your doctor right away. He or she can perform lab tests and prescribe medications if needed to correct an imbalance before it becomes more serious.