The Latest CDC Guidelines For COVID-19 Testing And Isolation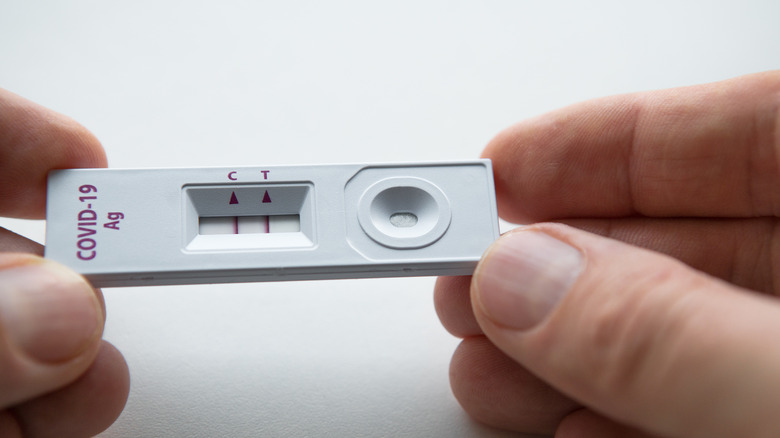 Solovyova/Getty Images
While you might be suffering from an overload of COVID-19 information, it is still important to stay abreast of relevant news during the months leading up to cold and flu season. NBC News reports that the number of COVID-19 cases across the United States is up 7.6%, and while there is no way to predict what will happen during the upcoming flu season, the Centers for Disease Control and Prevention (CDC) has updated its guidelines for testing and isolating to help prevent the spread of the virus.
The agency recommends testing yourself immediately if you experience any COVID symptoms, or five days after you were exposed to someone with the virus. If you test negative after being around someone with the virus, it's not a bad idea to test again one or two days after testing negative just to be sure. In addition, if you plan to attend an indoor event where many people will be gathering, you should test yourself so you won't expose people with weakened immune systems or older individuals to the virus.
Isolation and other recommendations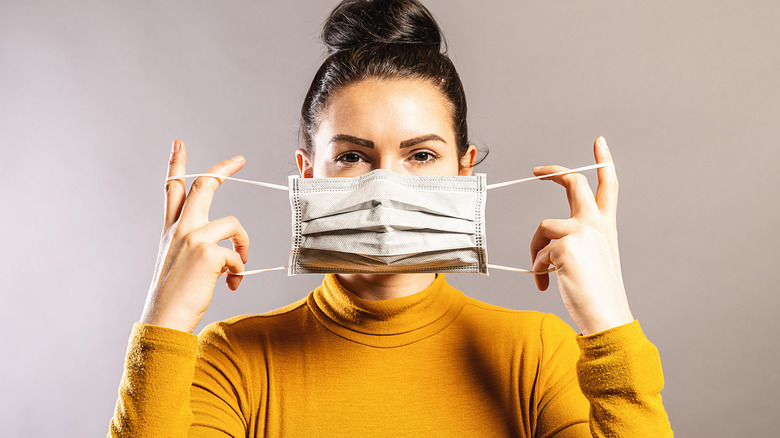 r.classen/Shutterstock
If you are sick and think you may have COVID, you should isolate even if you don't have access to a test. If you have tested positive for COVID-19, the CDC suggests isolating yourself for at least five days. Because you are more likely to be infectious for these first five days, you should wear a mask if you will be around others in your home or in public. You should also try to sleep in a separate bedroom and use a different bathroom if possible. You can end isolation if you have been fever-free for at least 24 hours. If your symptoms recur or get worse, restart your five-day isolation period at day zero, and consult your doctor.
When it comes to masking, the CDC explains that people can choose to wear a mask at any time, but it recommends wearing a mask when traveling on indoor public transportation. That said, the agency also suggests that individuals stay up-to-date on COVID in their area to help determine if a mask is necessary. The organization offers a county map that tracks COVID levels on a weekly basis.