How Stress Affected Cannabis Use Rates During The COVID-19 Pandemic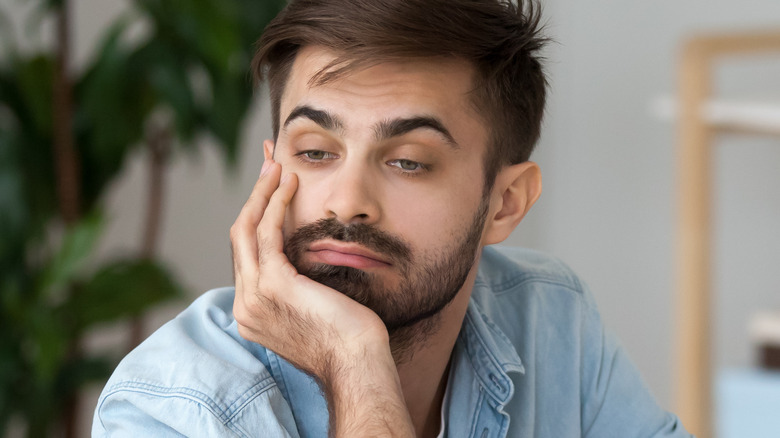 fizkes/Shutterstock
A 2022 study in Cannabis and Cannabinoid Research notes that social distancing regulations and orders to stay home caused individuals and households to shift their everyday habits and patterns, including cannabis use. Studies show that consuming cannabis may relieve stress, tension, and anxiety (via Medical News Today). So it makes sense that more people would use marijuana to relax during such a stressful time.
Additionally, a new 2022 study in the JAMA Network Open reveals how stress affected cannabis use rates during the COVID-19 pandemic across the U.S. The study results showed that marijuana use significantly increased both in states where it is still illegal and in states that allow sales of medical marijuana only. But cannabis use appeared to stay the same in cannabis-friendly states that have decriminalized marijuana. At the same time, the recreational use of prescription opioids and other prescription drugs decreased. 
According to WebMD, study authors said, "We observed higher cannabis use to relax and reduce pain, concurrent with decreasing nonmedical use of prescription drugs and use to get high, suggesting that cannabis may have been used to cope with stressors or compensate for disrupted access to prescription opioids."
Study participants used cannabis to cope with stress, pain, and boredom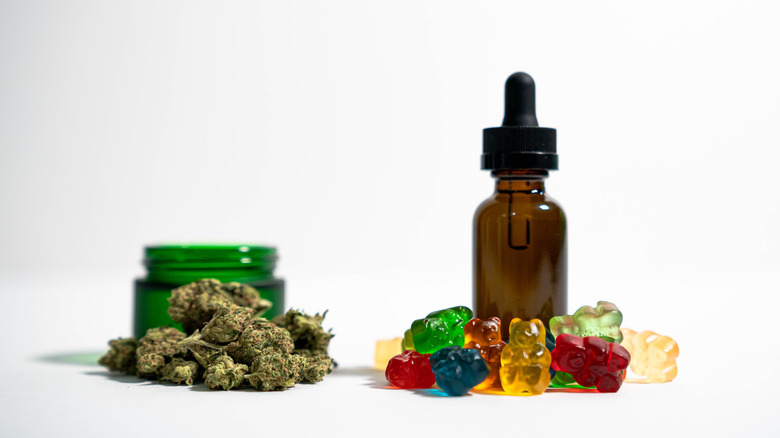 iAmMrBenjamin/Shutterstock
The JAMA Network Open study asked 178,824 adults with an average age of 51 about their cannabis use before and during the COVID-19 pandemic. Adults in states where recreational marijuana is legal used cannabis at twice the rate of those in states where marijuana is still prohibited in the year prior to the pandemic's onset. Cannabis use increased in nonlegal states from 14.5% before COVID-19 to 18.1% during the pandemic (per WebMD). States who permit medical marijuana but not recreational use saw an increase from 16.3% to 18.9%. Cannabis consumption in states that allow recreational and medical marijuana use stayed the same at 28%. 
Most of the study participants said they used cannabis "to relax, reduce stress, or sleep, to get high, and to reduce pain," (via JAMA Network Open). The Cannabis and Cannabinoid Research study found people also used more cannabis to cope with "feelings of boredom, depression, and anxiety." The results of the JAMA study led researchers to conclude, "More restrictive legal frameworks may not prevent substance use during times of stress."