The CDC Warns Against Listeria Outbreak Found In Deli Meat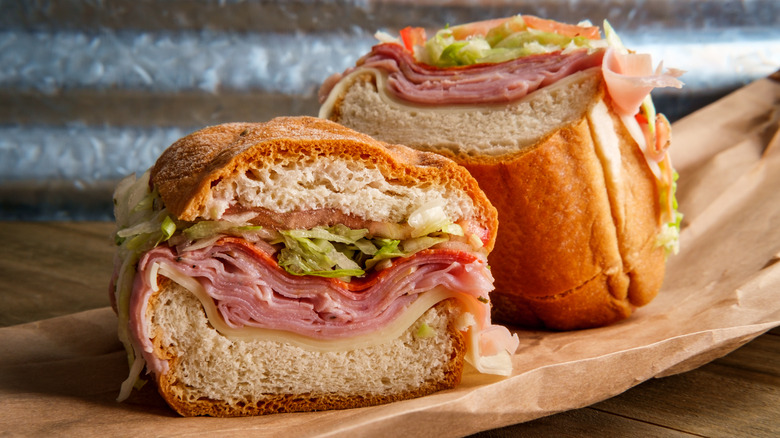 Ezume Images/Shutterstock
According to the Centers for Disease Control and Prevention (CDC), testing done between April 2021 and Sep 2022 showed that 16 people from six different states became sick due to a preventable bacteria outbreak. At least 13 of these people were hospitalized, with one death and one pregnancy loss also reported. As alarming as these statistics may be, the CDC believes the extent of the outbreak is likely even more significant than what has been recorded due to those with less severe cases not being reported.
The source of the outbreak is just as troubling as it's something that many of us interact with regularly and may have done during the time of the reported illnesses. Experts have narrowed the outbreak to bacteria-contaminated deli counters serving contaminated meat and cheese. The type of bacteria attributed to the outbreak is listeria. Furthermore, if someone becomes infected, it can take up to a month to determine if that individual is part of the outbreak — so some cases still may not even be reported. On top of that, those infected with listeria may not see symptoms for days after eating it, with severe cases taking up to three months to present (per U.S. Food & Drug Administration). Therefore this outbreak could be considered active. What is listeria, though, and how can we avoid it?
Listeria can survive standard preservation measures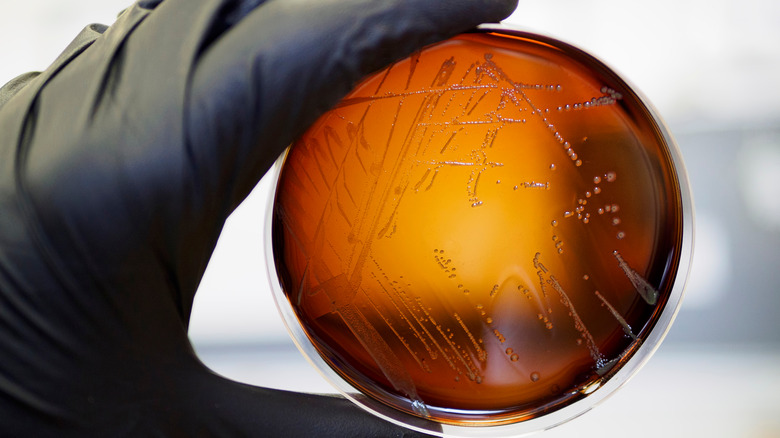 ggw/Shutterstock
Listeria, also known as listeria monocytogenes, is a disease-causing bacteria, according to the U.S. Food & Drug Administration (FDA). It can exist in water, soil, decomposing animals, and rotting vegetation. It can also withstand refrigeration. Any contact with an environment or surface where the bacteria is present can lead to its spread, including pets consuming contaminated food.
The symptoms of a listeria infection or listeriosis can vary and can take days to months to develop. Therefore, it's vital to seek medical attention if you have any of these symptoms or may have been infected. Mild symptoms can include chills, diarrhea, fever, and muscle aches, while severe cases may cause confusion, loss of balance, convulsions, headache and neck stiffness, and even death (via the Mayo Clinic). Older adults, pregnant people, or those with chronic diseases or compromised immune systems are more susceptible to severe symptoms, as unfortunately seen in the current outbreak.
You can take some precautions to reduce the spread of listeria (per the FDA). Be sure to keep the refrigerator set to adequately low temperatures to slow the spread, wash and sanitize the inside of the refrigerator often, and quickly address spills. Wash your hands before and after handling food, including pet foods. Those more susceptible should avoid or limit raw or unpasteurized foods. Despite the damage done by the recent outbreak, proper vigilance, cleanliness, and food handling can significantly reduce the risk of listeria issues.