Pepto-Bismol Or Tums? Health Digest Survey Finds People's Go-To Upset Stomach Remedy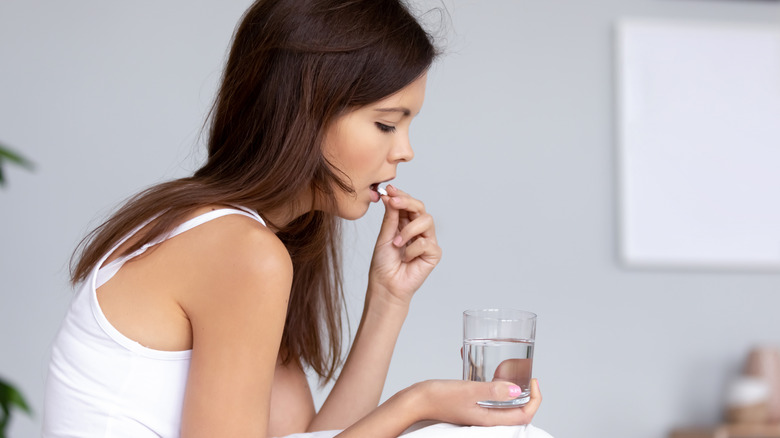 fizkes/Shutterstock
An upset stomach, otherwise known as indigestion or dyspepsia, is a fairly common condition often described as discomfort or burning in the upper abdomen that usually occurs after eating something that didn't sit well in your tummy. It may feel like you are bloated or too full, but sometimes it can even make you feel like you might vomit. Common causes for indigestion include overeating, eating a lot of greasy or spicy foods, drinking too much alcohol or caffeine, smoking, and taking certain pain relievers (via Mayo Clinic).
The Cleveland Clinic reports that about 25% of the United States population deals with an upset stomach every year. Generally, indigestion isn't anything to worry about, but it can make you uncomfortable. Thankfully, there are plenty of over-the-counter medications you can take to treat symptoms. Health Digest polled its readers about their most common go-to remedies for an upset stomach, and the responses show that two of them reign supreme.
The most common treatment has been around for over 100 years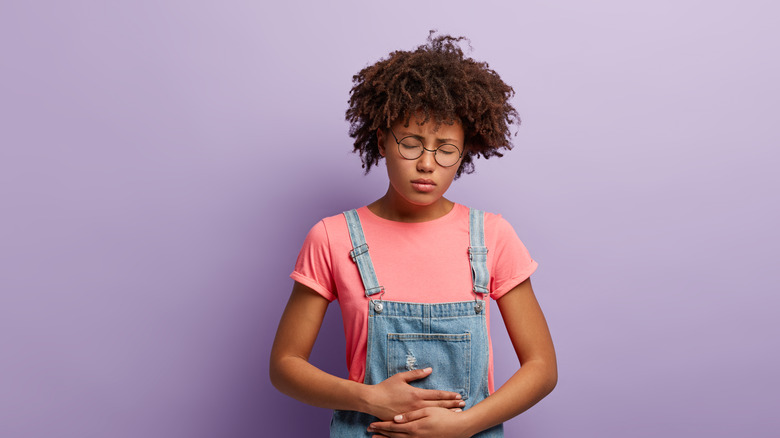 Cast Of Thousands/Shutterstock
The Health Digest poll includes responses from 610 participants. Out of six choices, the number one response was Pepto-Bismol, of which 38.69% of those polled said was their top choice for treating an upset stomach. The company states that the popular pink product has been around for more than 100 years, and it is available in chewable tablets, caplets, and a liquid. The second-most popular remedy, with 32.46% of the responses, is Tums, which was created in 1928 and has been around nearly as long as Pepto-Bismol.
Gas-X was the third most popular treatment for an upset stomach, with 11.80% of the respondents saying they used it the most. Rolaids and Gaviscon took fourth and fifth place with 8.03% and 5.25%, respectively. Mylanta turned out to be the least popular of indigestion medications, with only 3.77% of the respondents saying they prefer it over anything else.