What You Need To Know About The Latest US Measles Outbreak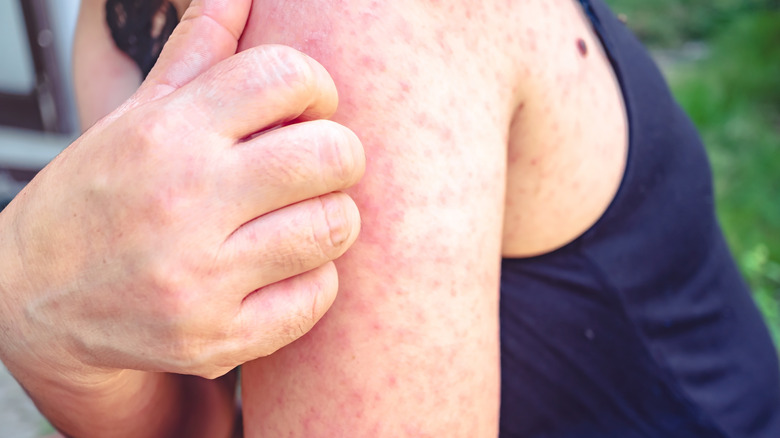 SingjaiStocker/Shutterstock
Health officials are investigating a growing measles outbreak in Columbus, Ohio, which has spread through at least two schools and 10 daycare facilities in the area, according to CNN. Measles is a highly contagious respiratory infection that causes flu-like symptoms and a blotchy skin rash. So far, 19 children have contracted the virus in Columbus, nine of whom have been hospitalized for their illnesses. All of the confirmed measles cases are in unvaccinated children, one as young as six years old.
Due to the drastic increase in cases in just a few days, local public health officials have requested assistance from the Centers for Disease Control and Prevention (CDC), which has agreed to send a small team to Ohio to aid in the investigation. In the meantime, Columbus Public Health Commissioner Dr. Mysheika Roberts is urging parents to get both themselves and their children vaccinated against measles with "the measles-mumps-rubella (MMR) vaccine, which is safe and highly effective."
How serious is measles?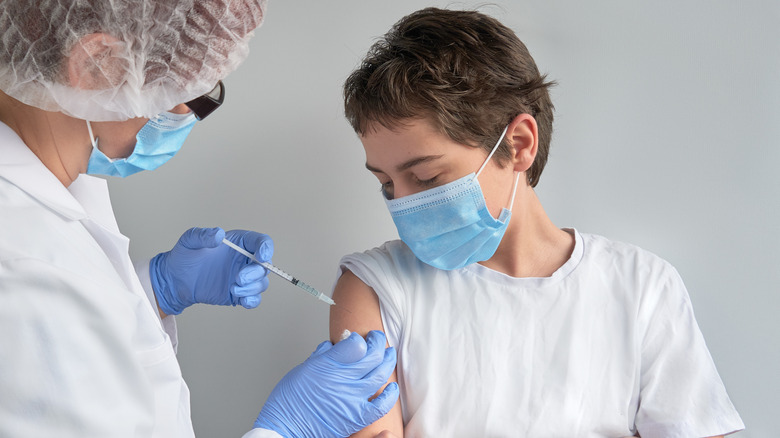 tilialucida/Shutterstock
While measles is preventable through vaccination and has largely been eradicated in the U.S. (per CDC), it is still a highly infectious and serious illness among unprotected populations. Data from the CDC shows that around one in five people with measles require hospitalization. Since vaccination rates have fallen within the last few years, according to the CDC, the virus has periodically resurged in certain places across the country, often among unvaccinated people and children who are too young to get vaccinated. Children typically receive their first MMR shot between 12 and 15 months old and their second between the ages of four and six, explains CDC.
Despite the growing number of cases in Ohio, however, it's still on the low end (via Gizmodo). In 2019, there were 1,200 measles cases reported in the country, marking the largest increase in cases since the 1990s. As of October 28, only a total of 33 measles cases have been reported in the country this year. Containing the outbreak, however, will require a swift and dedicated public health response from both local officials and the CDC.