Why NSAIDS May Not Be A Long-Term Solution For Osteoarthritis Inflammation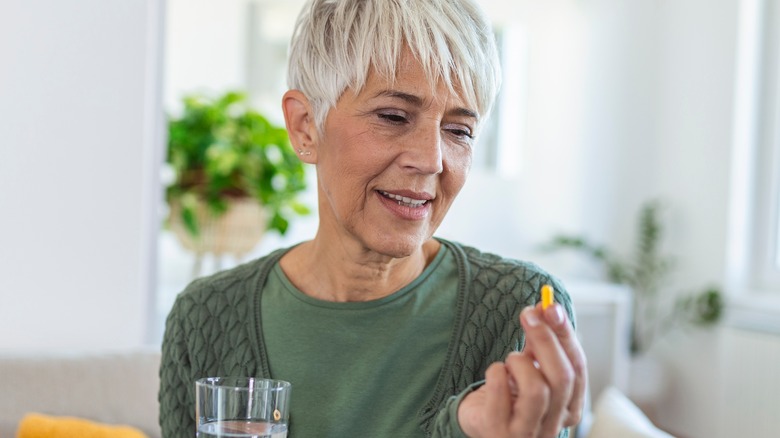 Photoroyalty/Shutterstock
According to the Mayo Clinic, osteoarthritis is a condition that occurs when cartilage, the cushioning that surrounds the joints, wears down. The absence of cartilage leads to irreversible joint damage, usually in the hands, hips, spine, and knees. Many people use non-steroidal anti-inflammatory drugs (NSAIDs) to relieve the uncomfortable symptoms of osteoarthritis and other painful inflammatory conditions (per Arthritis Foundation). But a new study suggests NSAIDs may not be a long-term solution for osteoarthritis inflammation. The study compared MRI scans of the knees of 129 people with intermediate to intense osteoarthritis who used NSAIDs for at least one year with 592 people who did not take NSAIDs regularly. 
MRI scans were conducted at the beginning of the study and once more four years later. Lead author of the study Dr. Johanna Luitjens, a postdoctoral scholar in the Department of Radiology and Biomedical Imaging at the University of California, San Francisco, said in a Radiological Society of North America (RSNA) press release, "The goal of our study was to analyze whether NSAID treatment influences the development or progression of synovitis [inflammation] and to investigate whether cartilage imaging biomarkers, which reflect changes in osteoarthritis, are impacted by NSAID treatment."
Study shows NSAIDs did not reduce arthritis inflammation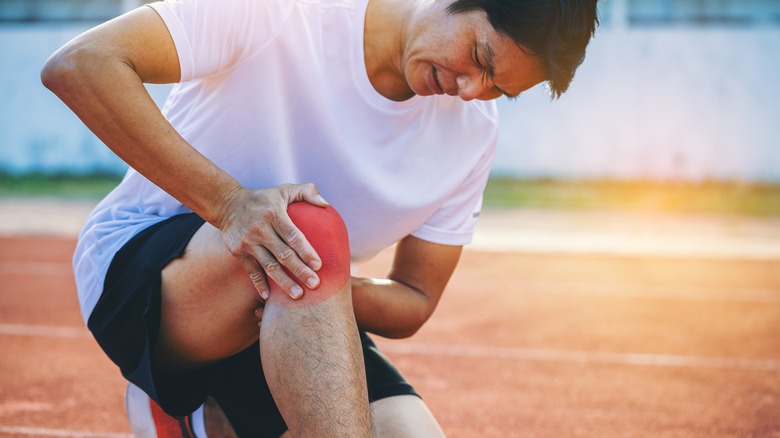 Panumas Yanuthai/Shutterstock
According to New Atlas, the study results indicated that people who took NSAIDs regularly for a year or more showed no improvement in inflammation. Dr. Luitjens told the RSNA, "In this large group of participants, we were able to show that there were no protective mechanisms from NSAIDs in reducing inflammation or slowing down progression of osteoarthritis of the knee joint." In fact, the study indicated that patients taking NSAIDs regularly showed more joint inflammation than those who did not. However, Luitjens points out that the increase in inflammation could be related to increased activity in people taking NSAIDs for pain relief and not due to NSAID use alone. 
Luitjens says, "On the one hand, the anti-inflammatory effect that normally comes from NSAIDs may not effectively prevent synovitis, with progressive degenerative change resulting in worsening of synovitis over time. On the other hand, patients who have synovitis and are taking pain-relieving medications may be physically more active due to pain relief, which could potentially lead to worsening of synovitis, although we adjusted for physical activity in our model" (via Nutrition Review). The study has not been peer-reviewed, and Luitjens acknowledges that randomized trials should be conducted to learn more about NSAIDs' anti-inflammatory properties (per RSNA).