New Hemophilia Drug Is Now The Most Expensive In The World At $3.5 Million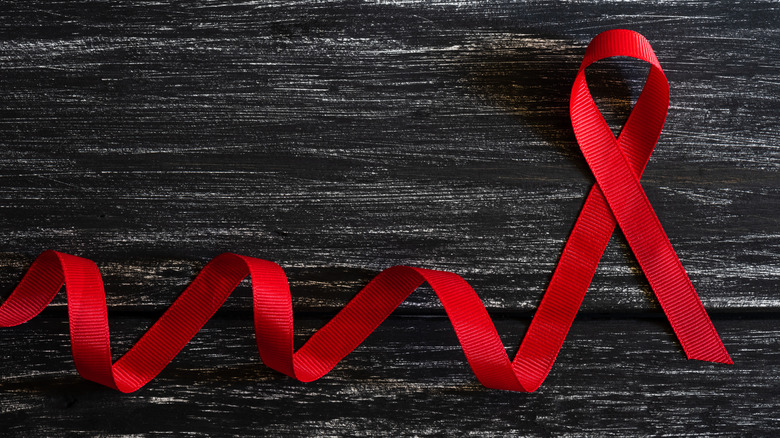 siam.pukkato/Shutterstock
There is a new drug approved for the treatment of hemophilia that's gaining a lot of attention (per CNN). The U.S. Food and Drug Administration (FDA) just approved the use of a medication called Hemgenix, which is now considered to be the most expensive drug in the world with an estimated cost of $3.5 million per individual treatment. The exorbitant price was decided by manufacturer CSL Behring. Though previous treatment options for hemophilia have required multiple intravenous (IV) transfusions, Hemgenix is intended to be administered only once in order to be effective in replacing the missing blood clotting factors that cause hemophilia.
The Centers for Disease Control and Prevention (CDC) define hemophilia as a bleeding disorder that is inherited and results in improper blood clotting due to a gene mutation. This mutation means that some people born with hemophilia lack sufficient amounts of blood clotting proteins, called clotting factors, while others are missing the proteins altogether. There are two types of hemophilia, which are defined by the lack of specific clotting factors in a patient's body. Hemophilia A, also called Classic Hemophilia, is diagnosed when clotting factor VIII is lacking or missing. Hemophilia B, also called Christmas Disease, is diagnosed when clotting factor IX is insufficient or lacking altogether. Hemgenix is intended to treat hemophilia B (via CNN).
New drug offers hope for patients with hemophilia B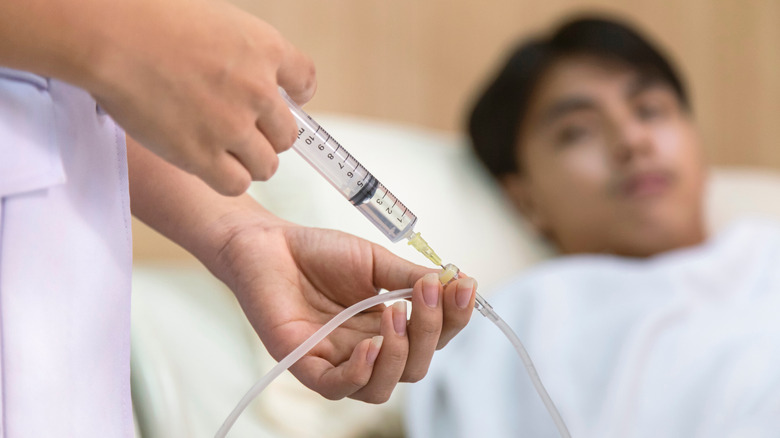 Gumpanat/Shutterstock
The Guardian reports the new FDA-approved drug, Hemgenix, will allow patients to leave behind constant IV treatments with the prospect of a single infusion that can significantly decrease the number of bleeding incidents. For as many as 94% of patients with hemophilia B, a single treatment with Hemgenix can prove beneficial. Though hemophilia A is more frequently diagnosed, an estimated 16 million people in the United States live with hemophilia B, for whom this novel treatment can alleviate anxiety and fear over dangerous bleeding incidents.
Hemgenix was approved by the FDA after two studies delivered favorable results for safe treatment of hemophilia B (via CNN). Peter Marks, MD, PhD, director of the Center for Biologics Evaluation and Research, said in a statement released by the FDA, "Today's approval provides a new treatment option for patients with hemophilia B and represents important progress in the development of innovative therapies for those experiencing a high burden of disease associated with this form of hemophilia." Prior to Hemgenix, the most expensive pharmaceutical drug available was Zynteglo, a medication used to treat another type of blood disorder called beta thalessemia. It carried a cost of $2.8 million.