Social Media Star Josh Herbert Details His Fitness Routine For The Ironman Triathlon - Exclusive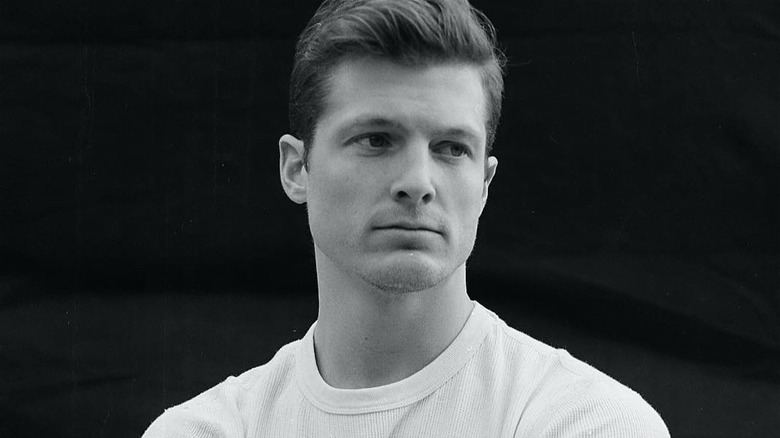 Dan Landoni
Fans of social media star Josh Herbert know all about his passion for fitness. He's been an athlete nearly all of his life — and at one point, even had aspirations to make it his full-time work.
Between building a successful brand and social media presence with his wife, Abbie, Herbert has still been able to dedicate some of his time to training for one of the toughest triathlons out there: Ironman 70.3, which includes a 1.2-mile swim in Lake Erie, followed by a 56-mile bike ride and a 13.1-mile run to the finish line.
Herbert spent months earlier this year preparing himself for what to expect during such an intense competition. "This type of training was different from everything else," he explained during an exclusive interview with our sister site The List. "It was very long, extensive bike rides, the swimming, and a high-mileage run. The furthest I've ever run in my life before training for this was maybe like six or seven miles at a relatively slow pace."
Leading up to his successful completion of the triathlon, Herbert put his body to the ultimate test. He swam 108,370 yards, biked 800 miles, and ran 430 miles. He also shared exactly how he did it.
Here's what his workout was like during the week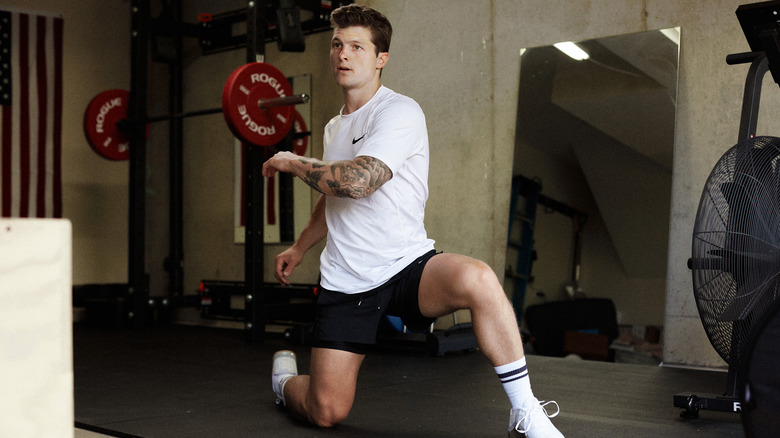 Michael Parente
While preparing for the Ironman Triathlon, there was one big hurdle Josh Herbert had to overcome: swimming. "I was so scared because I didn't know how to swim properly — terrified of water, terrified of those distances," he admitted to The List.
To get himself ready, he spent seven months swimming every single Monday, Wednesday, and Friday — "anywhere from a 20-minute swim all the way to a 50-minute swim, as you tapered out," Herbert explained. "Intermittently, I would add in a quick run or a lift on those swim days, either before the swim or sometime after."
Though he admits he had no idea how to swim before signing up for the intense competition, he's surprised to now find himself enjoying what a lap across the pool can do. "I finally found a passion and almost a zenness to swimming," he said.
On Tuesdays and Thursdays, Herbert would dedicate the day to running, lifting weights, or biking in order to build up additional muscle for the triathlon. But his most intense training days came outside of the workweek.
Weekends were the most 'extensive' part of his training
When the weekend rolled around, Josh Herbert didn't slow down his training at all. "Where it got extensive was on the weekends," he said.
On Saturdays, he would spend the afternoon on a long bike ride. Sundays were spent running long distances so he could prepare himself to make it through the 13.1-mile triathlon run. "My weekends were carved out for that," he said, "which drastically changed my lifestyle."
Even after crossing the finish line, Herbert has continued to incorporate some of these exercises into his day-to-day routine — and has even changed the way he approaches his workouts. "[I make] sure I have enough salt in my body and everything like that," he said.
The entire experience has made him want to sign up for a second Ironman next year. "There's one coming up in July that I'm heavily looking at, another 70.3," Herbert said. "But Abbie and I do have another baby on the way, so I've got to get the green light from her."
Check out more of Josh Herbert and his wife Abbie on TikTok, YouTube, and Instagram. New episodes of their podcast, "Who Wears the Pants," are released each week on Spotify.