How Testing Sewage Can Help Health Officials Target And Mitigate Polio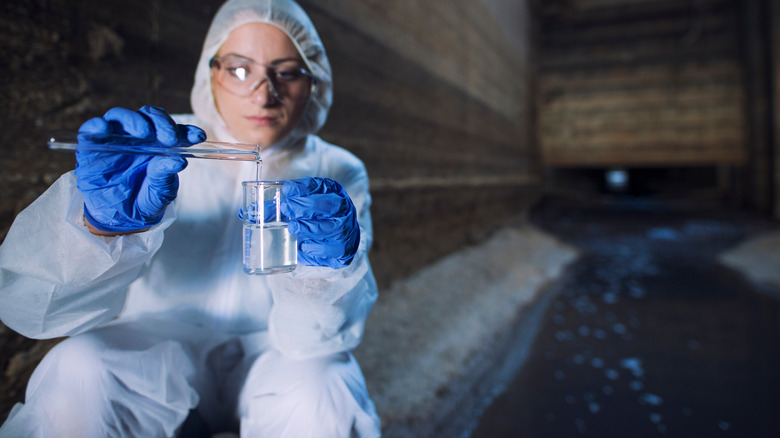 Aleksandar Malivuk/Shutterstock
While it might not seem like it, sewage can reveal a lot about the health of communities. Viruses enter sewage via the stools of people, and examining it can help experts determine what, if any, viruses may be affecting the population (via Science). The practice has been around for decades; notably, in the 1960s, researchers from Yale University collected sewage samples from several areas to assess the effectiveness of vaccines for polio and other viruses.  
More recently, the Centers for Disease Control and Prevention (CDC) developed the National Wastewater Surveillance System (NWSS) to track the presence of COVID-19 in sewage, but the organization is also using the system to detect the polio virus in an attempt to mitigate a possible outbreak, according to a press release. Dr. José R. Romero, director of CDC's National Center for Immunization and Respiratory Diseases, says that sewage testing can help officials know if the polio virus is circulating, and where to focus vaccination efforts.
The CDC is targeting communities with low vaccination rates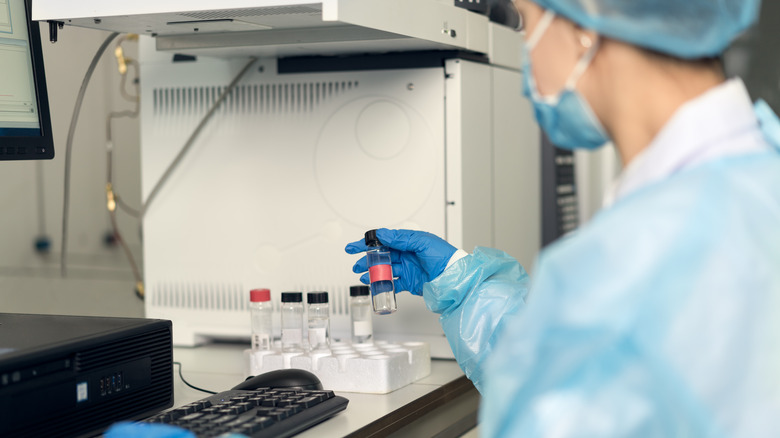 Eugene Lu/Shutterstock
The process is already underway in some communities. Currently, the NWSS is examining samples in New York City after a man contracted a case of paralytic polio (via CDC). The CDC is also now expanding its wastewater testing to include Philadelphia and Oakland County, Michigan, adding that it is in the early stages of discussing testing with other state health departments (via U.S. News and World Report). Most of the United States population is protected from polio through vaccines, but some communities have low vaccination rates, which makes them more at risk for polio, which has no cure (via STAT).
Wastewater testing is gaining popularity as a tool to diagnose public health for other conditions. According to U.S. News and World Report, officials in Colorado and Houston, Texas, plan to test sewage for a variety of health hazards including respiratory syncytial virus (RSV), influenza, and norovirus.