Is Paxlovid Safe For All People Over Age 65?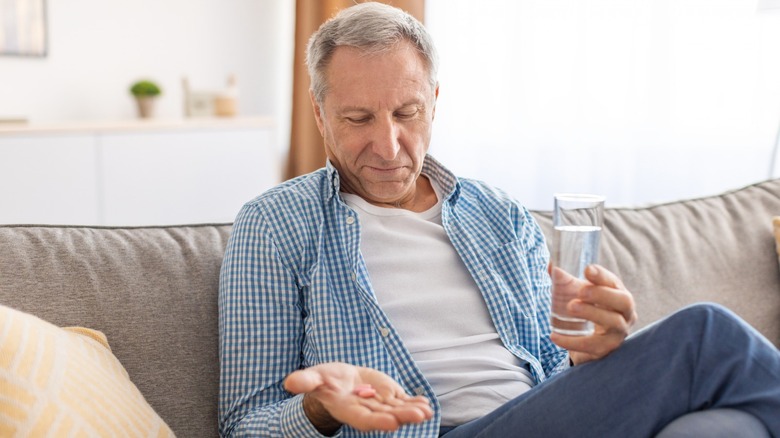 Prostock-studio/Shutterstock
COVID cases have been downtrending recently in the United States, according to the Centers for Disease Control and Prevention (CDC) COVID Data Tracker. As of January 25, weekly COVID cases totaled a little over 295,000, which is down from over 332,000 the previous week. This is the fourth consecutive week of a decline in COVID cases. Weekly deaths due to COVID have also been on the wane in recent weeks, per CDC.
However, at the same time, a much more infectious COVID variant has come onto the scene, first breaking out in December 2022. Dr. Bhavna Lall, a clinical assistant professor of adult medicine at the University of Houston College of Medicine told HealthDay that this newest Omicron variant, dubbed XBB.1.5, is the most transmissible COVID variant that we've yet seen. XBB.1.5 is also the most dominant of the current COVID variants, comprising 43% of cases, according to CDC. A recent study in The New England Journal of Medicine explains that the reason for this is that the XBB.1 variants are able to evade the antibodies that are normally able to defend humans against infection.
Though it's too early to determine if this latest COVID strain causes more severe illness than previous variants, experts state that it does not seem to be more dangerous than the Omicron variants that we have already experienced. Even so, health experts maintain that getting vaccinated and boosted will provide the best protection against infection. Those who are unvaccinated remain at the highest risk, especially elderly people who are unvaccinated, per HealthDay.
This is when Paxlovid could be unsafe if you're over 65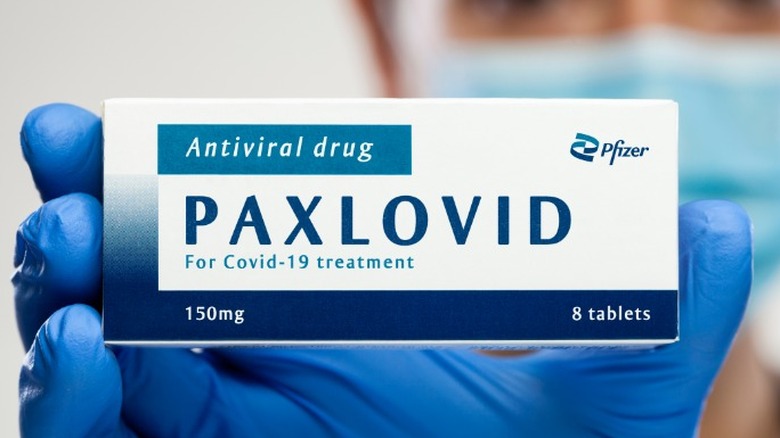 Cryptographer/Shutterstock
CNN reports that elderly people currently account for 90% of COVID deaths. Consequently, infectious disease experts advise elderly people infected for the first time or who are reinfected to seek immediate antiviral treatment, which has proven to be effective for older people with mild to moderate COVID infections.
Antivirals are medications that reduce the amount of virus in your system and help to prevent serious symptoms. Perhaps the most well-known COVID antiviral is Paxlovid, the brand name for an oral pill that is a combination of nirmatrelvir and ritonavir, which the U.S. Food and Drug Administration has authorized for people 12 and over diagnosed with COVID, according to the experts at New York-Presbyterian.
Because people 65 and over are considered high risk, doctors typically prescribe Paxlovid as a first choice for treatment. Backed up by a study out of Israel and other research, Paxlovid has been proven effective for adults 65 and older. Even so, health practitioners need to take extra care when prescribing Paxlovid to elderly patients due to potential adverse interactions with other medications. Though, in most cases, doctors can manage these interactions by either temporarily halting other medications or reducing dosages while a patient is taking Paxlovid, per CNN.
However, to avoid serious issues with vulnerable patients, Brian Isetts, a professor at the University of Minnesota College of Pharmacy told CNN that families with relatives in nursing homes, for example, should consult pharmacists about other options if antiviral therapies are not a viable choice.