Eva Longoria Used InMode To Transform Her Post-Baby Body. Here's How It Works - Exclusive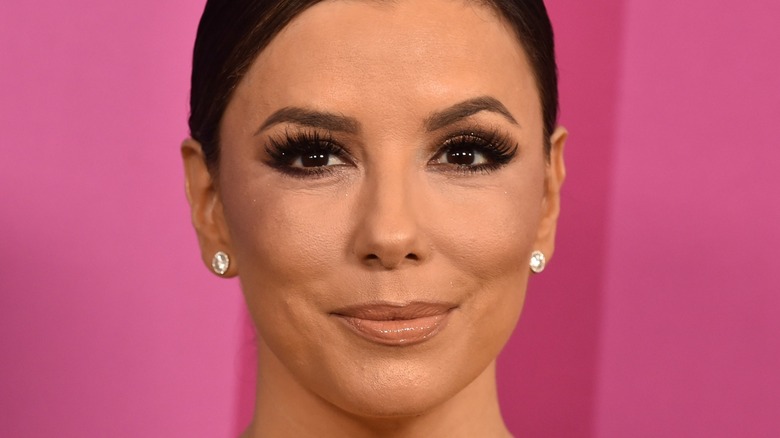 DFree/Shutterstock
After Eva Longoria gave birth to her son Santiago in 2018, she did what many other women do to get themselves into shape: She turned to regular exercise and healthy eating. Yet even after working out for five days each and every week, the actress initially wasn't seeing the results she had hoped for.
Looking back on that time in her life, "I was doing everything right," she said during an exclusive interview with Health Digest. "I was eating well, I was exercising, I was sleeping, I was meditating, I was walking ... I was like, 'Why can't I lose? Why can't I tighten the skin?'"
There's an intense amount of pressure on women everywhere to "bounce back" after having a baby — especially in the entertainment industry. Longoria, however, wasn't about to go under the knife while her time was consumed caring for a small child. That's when her "mommy circle" filled her in on something she was missing from her post-baby body routine: InMode's non-invasive body sculpting treatments. "I loved that it wasn't a Hollywood secret," Longoria said. "It was in my mommy circle."
Using these treatments, she started to see improvements to her skin. Here's exactly how they work.
These two treatments can help transform the skin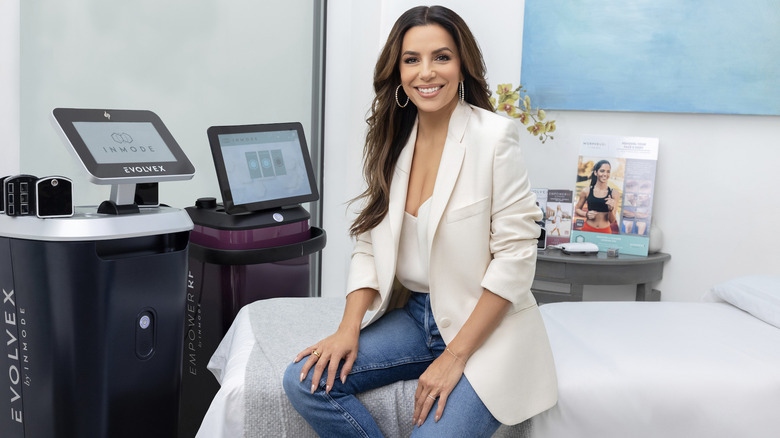 InMode
The two specific body sculpting treatments that Eva Longoria continues to turn to are InMode's EvolveX and Morpheus8.
EvolveX is a non-invasive treatment that requires absolutely no downtime — a big perk for any mama who's much too busy chasing after her baby. The technology applies heat deep into the tissue, electrical muscle stimulation to help tighten the skin, and radiofrequency energy that transforms body fat far below. "It's telling my stomach, 'Hey, wake up! You got to get taut again,'" Longoria explained to Health Digest.
The second treatment, Morpheus8, is a minimally invasive one. By combining microneedles and radiofrequency, the technology targets collagen deep within the tissue to help tighten the skin and give it a more youthful appearance. Since the size of the microneedles allow the skin to heal much faster after the procedure, it allowed Longoria to quickly get back to her baby boy. "It was the best sweet spot for me," she said.
InMode's body sculpting treatments are Longoria's best-kept secret when it comes to gaining the post-baby body she always wanted. "You can have some help," she told us, and more importantly — you can still love your body even after having a baby. "Having a baby isn't the end of the world," the actress added. "It's the beginning."
For more information on InMode's body-sculpting technologies, visit their website.