When You Don't Wash Your Face Mask, Here's What Happens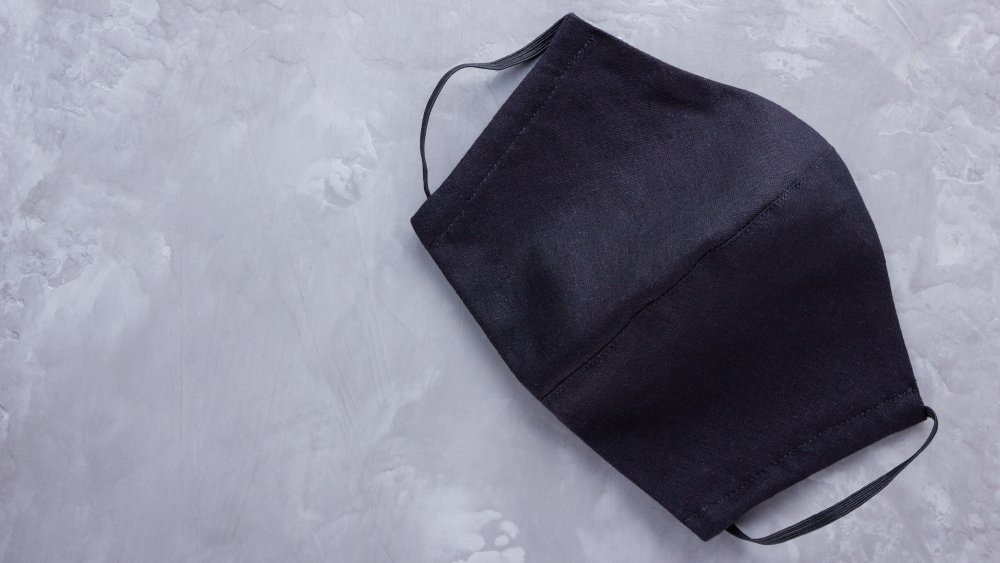 Shutterstock
With the prevalence of coronavirus in the United States, face masks are quickly becoming the norm. But there's no point wearing a face mask if you're not going to wear it properly. And if you're someone who owns a reusable face mask, you should be aware that washing your face mask properly is just as important as wearing it properly.
According to the Centers for Disease and Prevention (CDC), you should be washing your face mask every single day. However, that advice can vary based on how often you wear it. "If you're just taking the occasional trip to the pharmacy and supermarket, a weekly wash should be appropriate, as long as the mask isn't visibly soiled," Kate Grusich, a spokesperson for the CDC clarified to GQ. "If it is soiled, or if you've been around someone with confirmed or suspected COVID-19, the face covering should be washed immediately after use," she continued. 
Here's what happens when you don't wash your face mask.
Face masks collect dirt, bacteria, germs, and more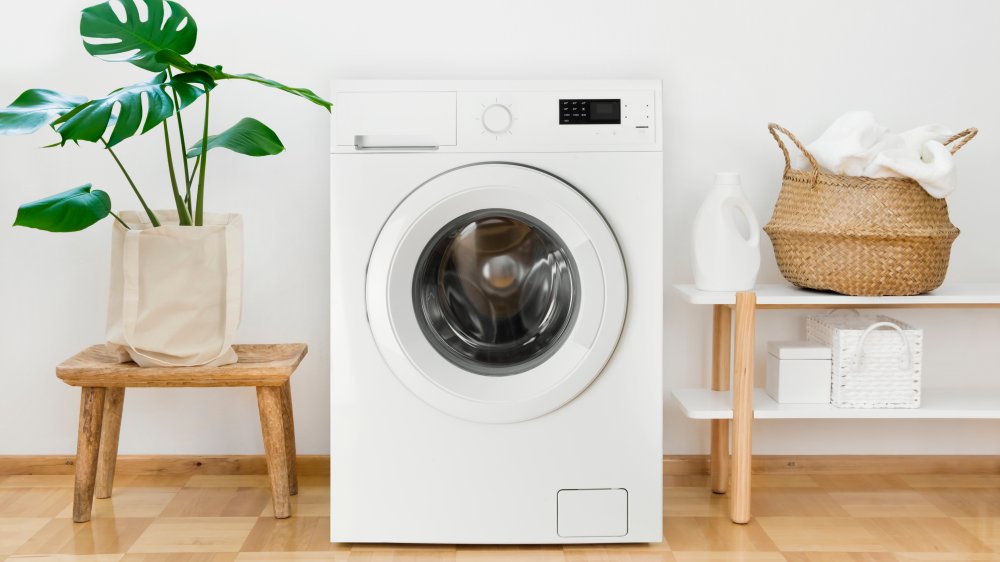 Shutterstock
Just like your clothes, your mask can collect dirt and bacteria. "Even though the face mask's purpose is to protect others from yourself, your fabric face mask still needs washing," laundry expert and CEO of Laundryheap Deyan Dimitrov told Stylist. "If you don't wash it, you risk germs and bacteria harboring on the face mask, which could cause you to become ill or cause blemishes on areas where your mask rests on your face." 
In fact, there's even the potential that the coronavirus could be living on your face mask, though you should also be concerned about other bacteria and viruses as well, especially if you handle your mask often, or set it down on surfaces before placing it back on your face. "Because we don't know what germs we've been in contact with or how low long the germs have been active on the cloth fibers, it is crucial to regularly wash, sanitize, and dry reusable face masks," Ryan Sinclair, Ph.D., MPH, associate professor of environmental microbiology at Loma Linda University School of Public Health, concluded to LLUH News.