What You Need To Know About Convalescent Plasma Treatment For COVID-19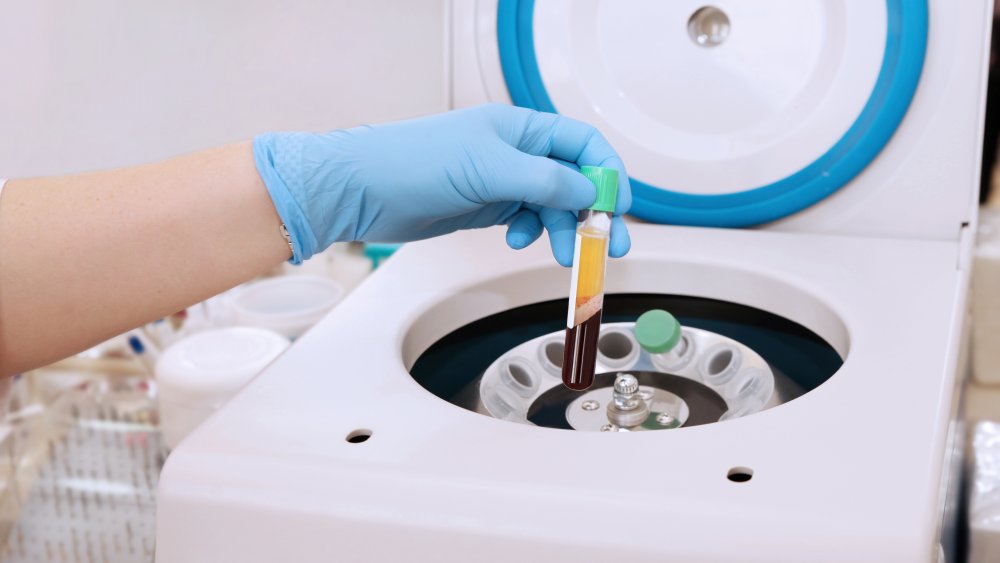 Shutterstock
While we are no longer under self-quarantine, for the most part, "the new normal" is still a bewildering place to be. Some restaurants are open for sit-down service and others are takeout or delivery only, while still others are out of business for good. Schools, too — some are filled with students, while others stand empty with classes being held online. Baseball plays out a shortened season to empty stadiums with games and entire series being canceled when players test positive. And when it comes to just day-to-day living, everyone's confused by the etiquette. Is it ok to make an appointment for a routine dental cleaning, or should you spare the dentist your germs unless it's an absolute emergency? Plus, on a more trivial note, should your face mask match your shoes, your shirt, or your purse? (Answer: It should match your bathing suit, silly!)
It's all so confusing! Is this the way it's going to be from now on, like, forever? One thing that could return us to life as we knew last February would be a vaccine to protect against COVID-19, which is still a work in progress. More progress may have been made towards finding a treatment that may help save the lives of those who've already come down with the disease. Recently there's been talk of using convalescent plasma, something President Trump hailed as a "breakthrough" in an announcement he made granting emergency authorization for medical professionals to make use of such treatment (via U.S. News & World Report).
How convalescent plasma treatment is said to work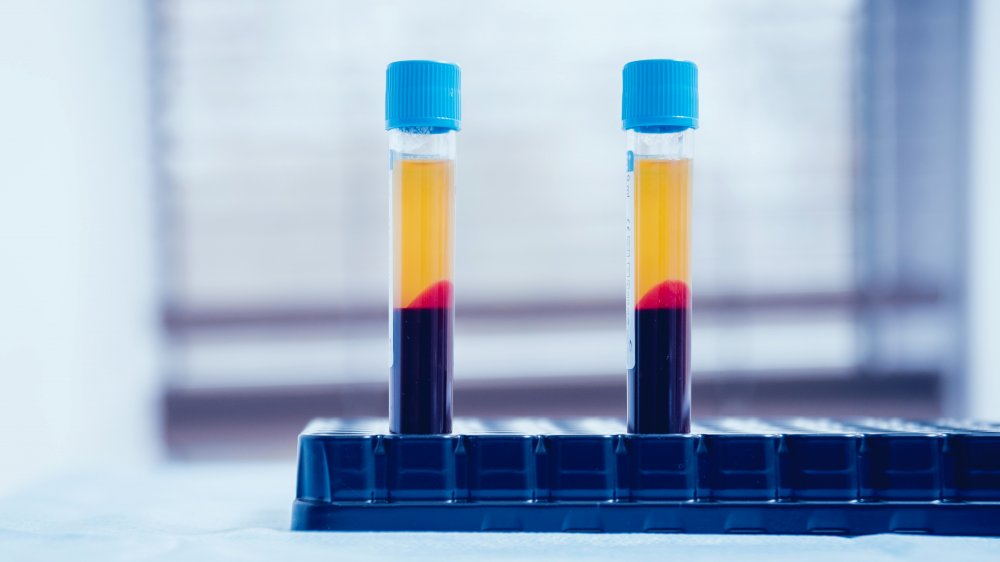 Shutterstock
"Convalescent plasma" is extracted from the blood of patients who've recovered from COVID-19. It's thought that this plasma contains antibodies which, if injected into the blood of anyone currently suffering from the virus, could have medical benefits in their fight to overcome the illness. While Trump stated that this treatment can "reduce mortality by 35 percent" (via White House), many in the science and medical communities do not agree. Eric Topol, founder and director of the Scripps Research Translational Institute, tweeted that the claim was "Outrageous... There's no evidence to support any survival benefit."
Newsweek explains that existing evidence for the effectiveness of convalescent plasma comes from a Mayo Clinic study (which source Trump had also cited), but that the study wasn't a randomized clinical trial, didn't have a placebo group, and the write-up hadn't gone through the peer-review process. What this means, to us non-science types, is that the results are hardly conclusive, but just an early step in what may be a lengthy process of determining whether this treatment really is safe and effective.
So wait — does convalescent plasma work, or not? The short answer: we don't know yet. As FDA chief scientist Denise Hilton says, "Convalescent plasma should not be considered a new standard of care for the treatment of patients with COVID-19," while Ashish Jha, director of the Harvard Global Health Institute, adds: "If you end up hospitalized, your doctor won't know if plasma is helpful or not."