New Guidelines Make It Easier For Parents To Get Kids Vaccinated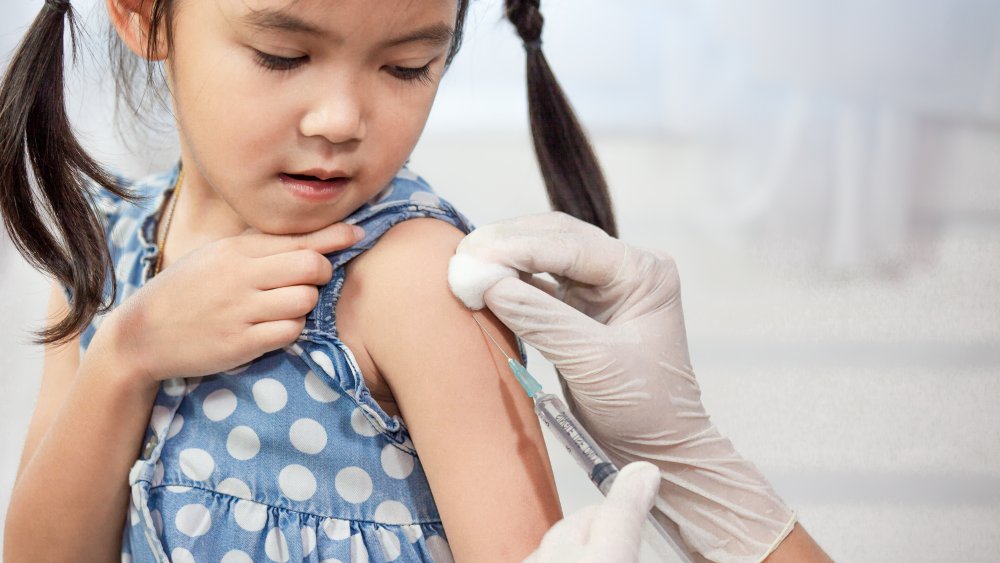 Shutterstock
When you've got an infant, you wouldn't dream of missing an appointment with the pediatrician for those vaccines that protect against serious, potentially deadly infections that your little one's vulnerable immune system isn't equipped to fight off. But then, that newborn grows into a sturdy toddler, and then a busy school-age kid with soccer practice every weekend... and those appointments with the doctor for booster shots might fall off the radar. 
Combine that tendency with this year's pandemic, where we've been trying to avoid unnecessary trips outside the home to reduce the risk of a disease that seems imminently more dangerous, and those vaccines are the last things on our minds. In fact, the Centers for Disease Control and Prevention reported in May that parents have been skipping routine vaccines in record numbers.
To make it easier to keep up with childhood vaccines, the U.S. Department of Health and Human Services recently announced that you can get your kid vaccinated at the pharmacy — the same way you could get yourself a flu shot, while picking up some Band-Aids and deodorant. "Today's action means easier access to lifesaving vaccines for our children, as we seek to ensure immunization rates remain high during the COVID-19 pandemic," HHS Secretary Alex Azar said in a statement. Only 28 states allow pharmacists to administer childhood vaccines — this enables the other states to do so (via NBC). 
Pediatricians urge parents to continue to get vaccines at the doctor's office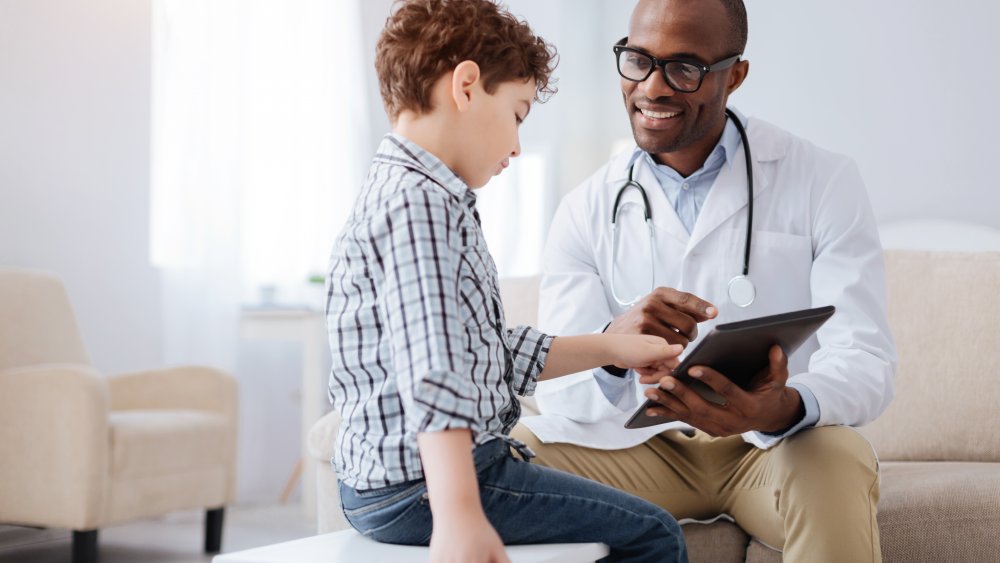 Shutterstock
However, not everyone is thrilled with the news. The American Academy of Pediatrics has called the HHS action to empower pharmacists to vaccinate children "misguided," expressing concern that parents will stop bringing their kids in for check-ups — where vaccines historically have been administered. This will eliminate a crucial touchpoint between the doctor, the child, and the parent, where not only the vaccines but the child's overall development and health can be discussed.
"This unprecedented expansion of pharmacies' ability to administer vaccines to children is not a solution to the vaccine hesitancy that is driving down rates of childhood immunizations in the U.S.," AAP President Sara "Sally" H. Goza said in a statement. "Many parents have questions about their children's vaccines, and pediatricians are ready to talk with them. It's what we do, every day, one-on-one with thousands of parents, as part of the long-term trusting relationships that families have with their physicians."
But HHS Assistant Secretary for Health Brett P. Giroir, M.D., said these unique times call for drastic measures. "As a pediatric critical care physician who has treated critically ill children suffering from vaccine-preventable diseases, I know first-hand the devastation to the child — and to the family and community — of a death or severe brain damage that could have been avoided by a safe and effective vaccine," he said in the HHS statement. However, Giroir urged parents to continue taking their children to pediatricians for well checks because, "there is no substitute for a critically important well-child visit with a pediatrician or other licensed primary care provider when available."