The Surprising Amount Of Calories You Burn While Kissing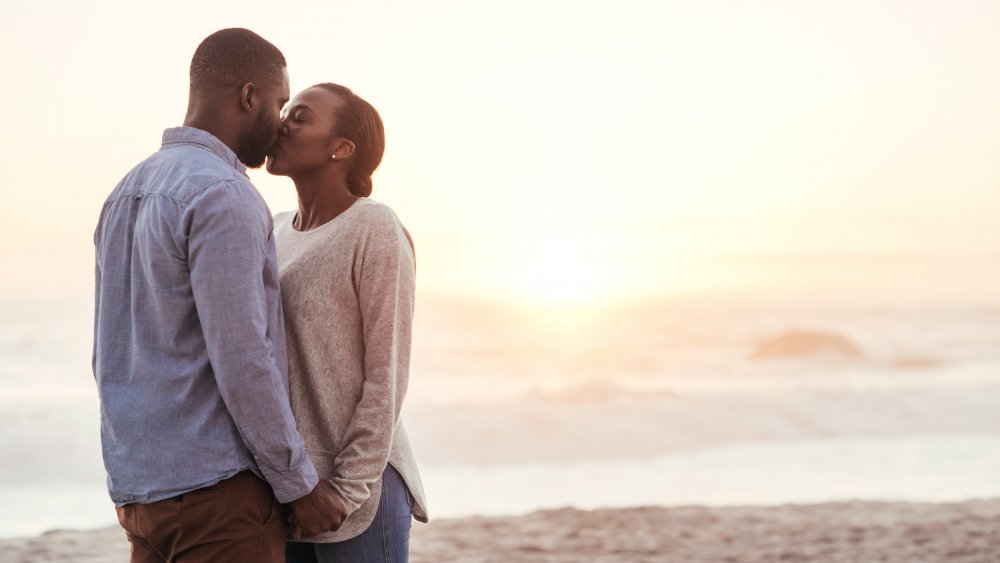 Shutterstock
Most people love a kiss or two. But when it comes to working out, we're not always eager to jump on a treadmill or head to the gym. Lucky for us, it's officially time to start stealing more kisses than usual, because smooching burns more calories than you might think, giving "working out" a whole new meaning. According to American cardiologist Joseph S. Alpert, M.D., each kiss burns up to 3 calories (via The American Journal of Medicine). And the more intense the smooches, the more calories you can get rid of. 
As holistic nutritionist Rachel Fiske, N.C., CPT-NASM, told mindbodygreen, "What else you do alongside kissing makes a big difference." She continued, "If you're getting hot and heavy, using your hands and moving your body a lot, the caloric burn is dramatically increased. Just like with other forms of exercise, standing and involving multiple muscle groups boosts calorie burn." We're talking up to 26 calories per minute.
Kissing also releases endorphins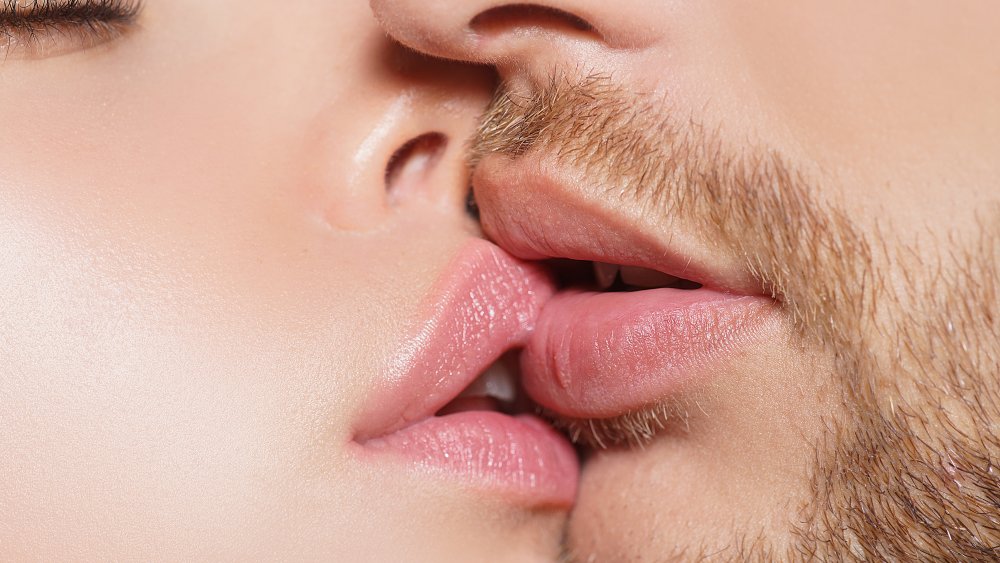 Shutterstock
Better still, just like exercise, kissing releases endorphins. "If you're feeling stressed or rundown, a little kissing or lovemaking [is] actually the elixir you need to... feel better," Ryan Neinstein, M.D., a plastic surgeon in New York City, told CNN. "It will relax, restore, and revitalize you... The feel-good chemicals in the brain get percolating: serotonin, dopamine, oxytocin — things you can get from the rush of exercising." Sounds far better than going for a run, if you ask us!
Oh, and did you know that there are over 30 different styles of kissing so you'll never get bored? Yep, according to Gina Cloud, women's health advocate and creator of GinaCology, "There are more than 30 kinds of kisses in the Kama Sutra." Speaking to SheKnows, she added, "Kissing is such an important way of expressing ourselves, and the many different ways we can do it bring it into the realm of creative."