Your Child Has COVID-19 Symptoms: Do You Keep Them Home?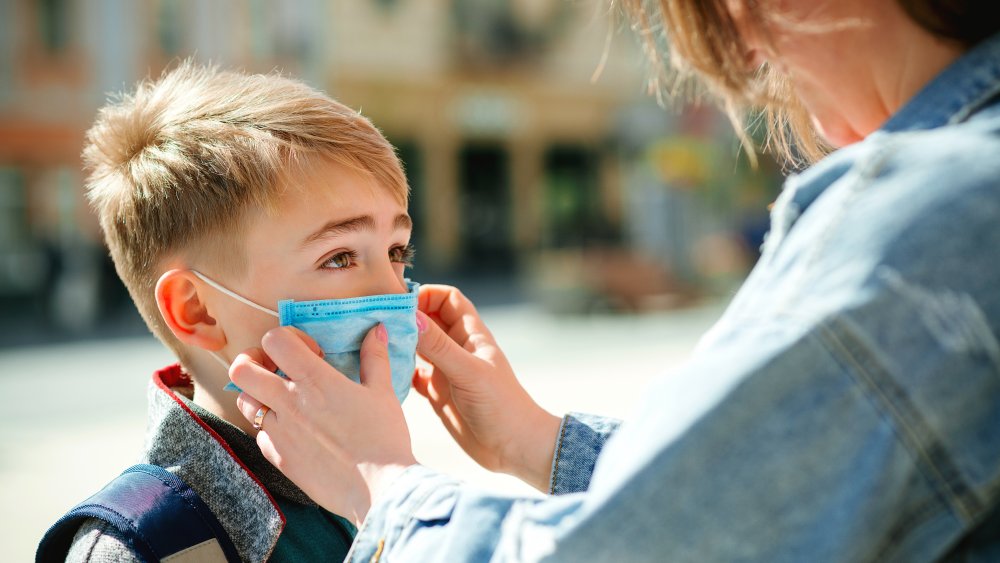 Shutterstock
Sore throat, cough, body aches, fever. While these are all symptoms of COVID-19, some of them also indicate other ailments such as the flu, strep throat, asthma, allergies, and the common cold, according to the CDC. Given the overlap, it's no wonder parents are confused about whether to keep kids home from school. But should they be?
"Err on the side of caution," advises Crystal Fingulin, school nurse at Glenridge Middle School in Orlando, Florida (via CNN). "If that student is really sick, and they're sick with COVID, that whole class could be potentially quarantined." Depending on where you live, this type of disruption could be inevitable — making planning ahead worth it. 
"The No. 1 factor is what your local transmission is like," says Helen Jenkins, Ph.D., an expert in infectious diseases and statistics at Boston University (via The New York Times). "If you're in a really hard-hit part of the country, it's highly likely that somebody coming into the school will be infected at some point."
If your little one is sick, or you're worried about symptoms, let your pediatrician know immediately so the doctor can offer you personalized advice on testing and care. Also keep in mind that new research from the CDC found that children under 2, Black and Latinx children, those born prematurely, and those with obesity or chronic lung disease have an increased risk of requiring hospitalization, with one in three needing intensive care (via Johns Hopkins Medicine).
Here's how to take action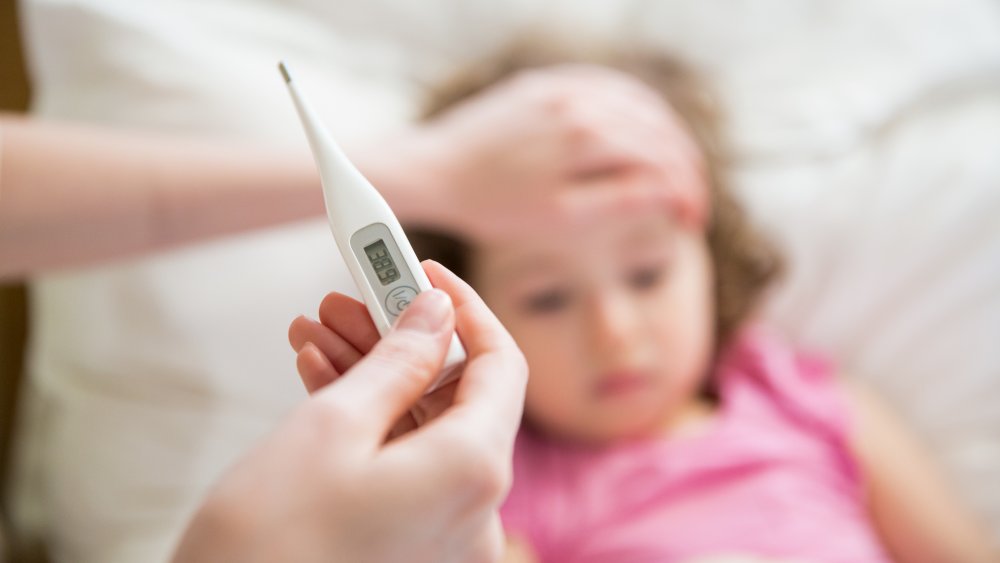 Shutterstock
"Right now, everyone is erring on the side of being super careful," says Alison Tothy, M.D., a specialist in pediatric emergency medicine at the University of Chicago. "The recommendation is that if your child has a new onset of cold-like symptoms — including runny nose and a cough — that they need to follow up with their pediatrician."
Getting your child to cooperate after months of sheltering in is another factor you'll want to address. "It's okay to let your children know that there are some new germs in the environment and that we all need to do our part to reduce their spread," says Pranita Tamma, M.D., a pediatric infectious disease specialist at Johns Hopkins Children's Center. "Focusing on what they can do to help slow the spread of the coronavirus can help them feel like they have some control in an uncertain time." This includes following CDC guidelines if someone in the home is sick, such as resting and drinking lots of fluids, staying isolated from other household members so as not to spread the disease, and socializing on the phone or by video chat.
As for the rest of the family? The CDC recommends that caregivers and anyone else in close contact with someone with COVID-19 should quarantine for 14 days after the infected household member goes into isolation, meaning you'll need to communicate with work and your other children's schools so you can make arrangements for working and learning from home. "It seems really aggressive," Fingulin says. "But we don't want to send a potentially contagious person back to class."