Why Sleeping In Makeup Is More Risky Than You Think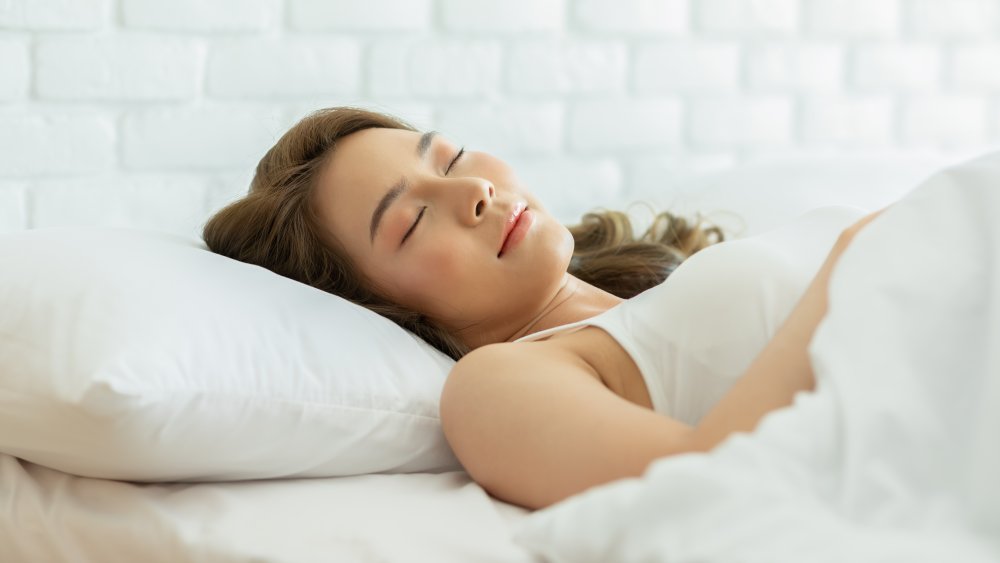 Shutterstock
No matter your reason for not wanting to take your makeup off before going to bed, it's not going to be good enough — because sleeping in makeup is riskier than you think. "Sleeping with makeup is really bad, as your pores get will get clogged," Samer Jaber, M.D., an assistant clinical professor at Mt. Sinai Hospital and a board-certified dermatologist in New York City, told The Healthy. "It can significantly increase breakouts, acne, skin dryness, and irritation." 
And it gets worse. "Long-term, environmental pollution and other toxins get stuck in your makeup," Dr. Jessica Krant, dermatology professor at SUNY Downstate Medical Center in New York City, told Hello. Good Night. "That can theoretically lead to faster aging and more dullness, fine lines, and wrinkles."
Ultimately, one night of wearing makeup to bed probably won't hurt you too much, but wearing makeup to bed on the regular undoes all the hard work you and your skincare regime do every day.
Leaving your eye makeup on overnight can cause inflammation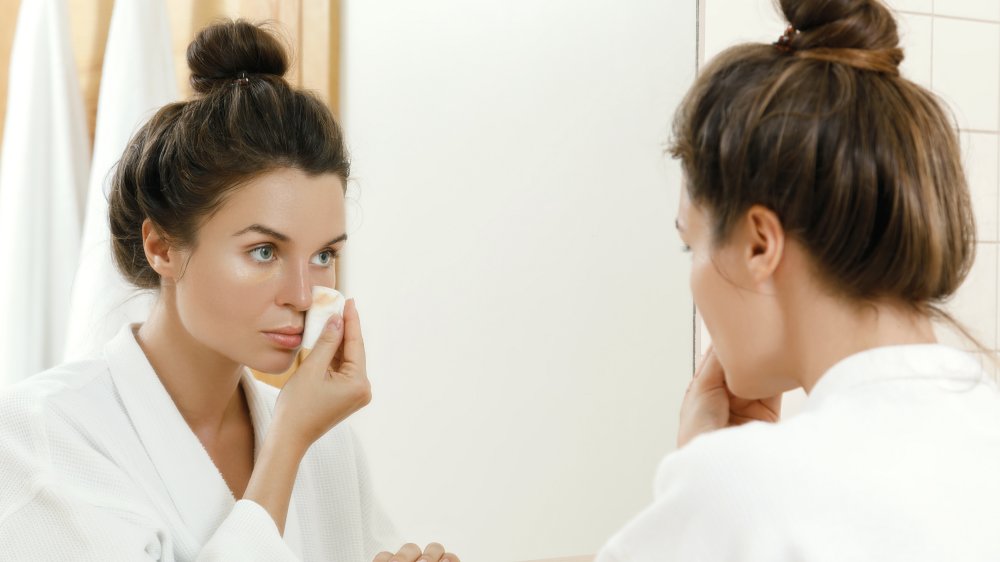 Shutterstock
Unfortunately, taking off your makeup before you go to sleep means taking off all your eye makeup too, unless you want to get a stye. "Sleeping in eye makeup repeatedly may result in the clogging of the tiny hair follicles and oil glands on your eyelids," Dr. Eric Schweiger, founder of the Clear Clinic, explained to HuffPost. "When these areas become clogged, bacteria can build up and cause inflammation. As a result, small bumps called styes or hordeolums can form." 
No matter how tired you're feeling, it's clear removing your makeup before bed is key to better skin (and eye) health. Celebrity dermatologist Dr. Annie Chiu suggests using a makeup wipe before cleansing to make sure you get rid of the buildup. "For oilier skin, look for exfoliating cleansers with alpha-hydroxy acids, and for acne-prone skin, consider a topical treatment that contains active ingredient dapsone," she told Good Housekeeping — your skin will thank you!