What A COVID-19 Infection Could Mean For Pregnant Women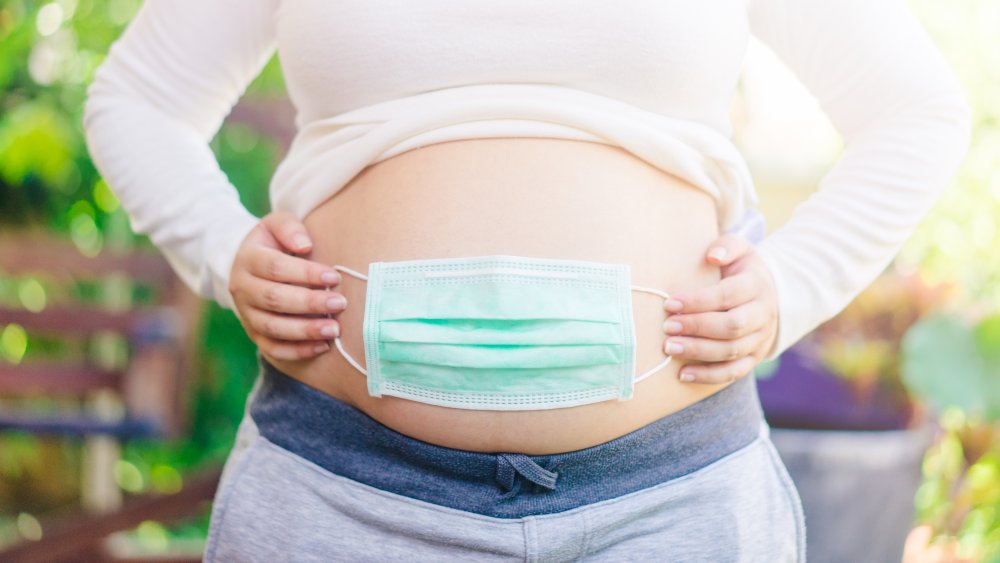 Shutterstock
While it seems that no one group of people is entirely safe from the COVID-19 virus, there are certain groups who are more at risk, not just of infection, but of complications resulting from the illness. One such group is women who are, or may become, pregnant during the pandemic. While back in March we were all joking about a quarantine baby boom, we were also kind of hoping that, 9 months down the road, coronavirus would just be a bad memory.
Well, things didn't exactly work out that way, so any women who may have become pregnant around the time we started social distancing may now be just a few months out from D(elivery)-Day. Or perhaps even less time than that — some unsettling news from the U.S. Centers for Disease Control and Prevention suggests that women who have been hospitalized for COVID-19 are at a higher risk of preterm delivery (although there's no evidence that pregnancy itself makes you more susceptible to the virus).
Women showing COVID symptoms are at higher risk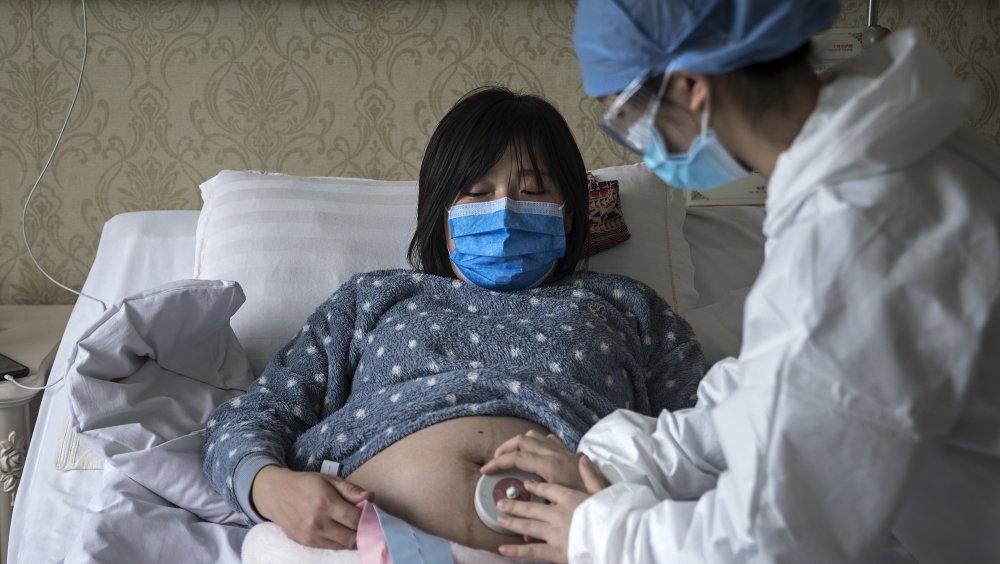 Stringer/Getty Images
The CDC study was performed only on pregnant women who had been hospitalized, and of the 598 women tracked, reasons for hospitalization were unknown for about half of them. Still, the data is notable in that it seems to show a marked difference between women showing COVID-19 symptoms and those who have tested positive for the virus while showing no symptoms. According to CDC researchers, "In this study, preterm births occurred approximately three times more frequently in symptomatic pregnant women than in those who were asymptomatic."
Of the women hospitalized, 2 percent of pregnancies resulted in a loss prior to birth, but there was no statistical difference between mothers showing COVID symptoms and those without. With the 98 percent of pregnancies that resulted in live birth, 23.1 of symptomatic women gave birth pre-term, while only 8 percent of asymptomatic women did so. There were also two infants who died in the hospital, both born to symptomatic mothers who had required mechanical ventilation, although the study does not say that these infants died as a direct result of the virus.
Overall, the risk level for pregnant women is moderate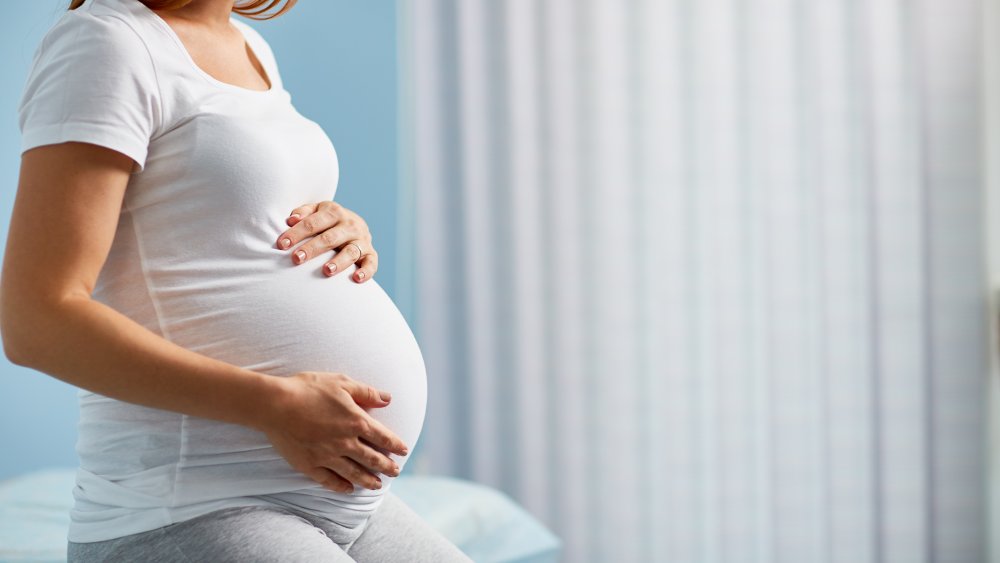 Shutterstock
The British Medical Journal also published a study detailing the effects of the COVID-19 virus on pregnancy outcomes, and they, too, found that there was a link between the virus and preterm birth — 6 percent of infected women gave birth prematurely, and 25 percent of infants born to infected women were admitted to the neonatal unit after birth. Still, Dr. Edward Morris, president of the Royal College of Obstetricians and Gynecologists, says there isn't any need for pregnant women to panic.
In a statement Morris released when the BMJ research data came out, he said (via CNN Health): "Overall risks to pregnant women from coronavirus are low," and characterized the COVID-19 risk level for pregnant women as "moderate." He did caution, however, that any women who are or could be pregnant should "continue to follow the latest government guidance on social distancing and avoiding anyone with symptoms suggestive of coronavirus."