What You Need To Know About The Thyroid Medication Recall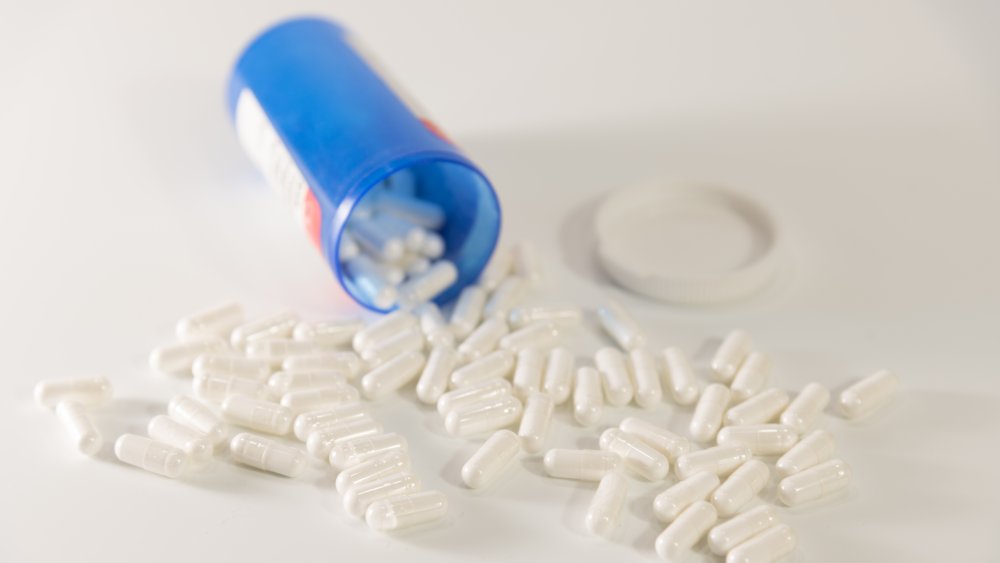 Shutterstock
Do you need to take meds for hypothyroidism? According to GoodRx, thyroid medications are among some of the most-prescribed drugs in the U.S.. In fact, in 2016, the drug called Synthroid (levothyroxine) was the number one most-prescribed medication. Well, if you are taking a different type of thyroid medication, the NP Thyroid tablets made by Acella Pharmaceutical, you need to be aware that the manufacturer is recalling one lot each of both the 15 mg and 120 mg versions of this drug.
According to an announcement made by the U.S. Food and Drug Administration, the affected drugs are sold under the names NP Thyroid® 15 and NP Thyroid® 120. The former recalled lot has an expiration date of October 2020, a lot number of M42192-327-01, and an NDC (National Drug Code) number of 42192-327-01, while the latter expires on November 2020 with a lot number of M328F19-3, and an NDC of 42192-328-01.
Why these meds are being recalled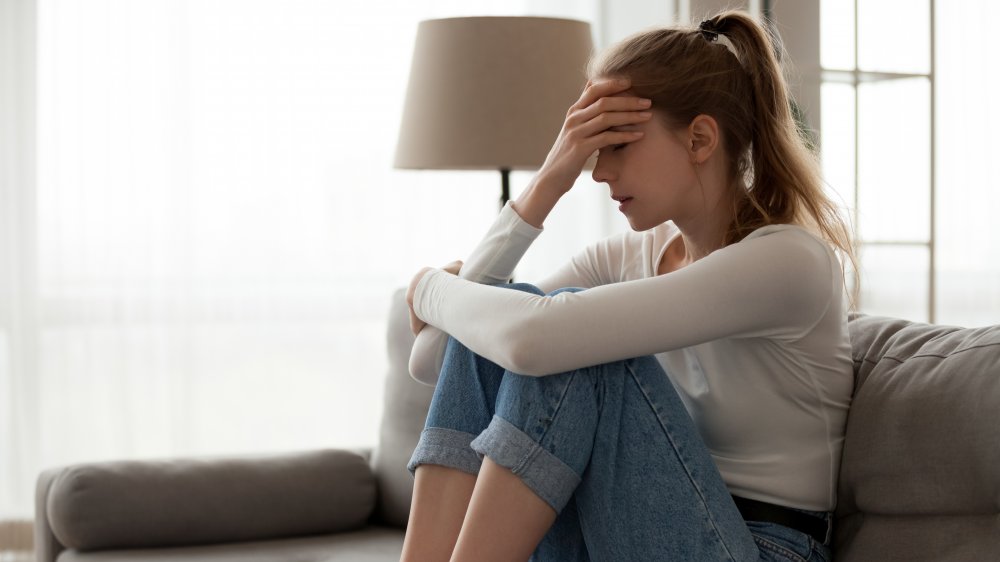 Shutterstock
If you find that you have either of these drugs in your medicine cabinet, the FDA does not recommend that you stop taking your required dosage, but rather that you get in touch with the prescribing doctor ASAP so they can advise and write a different prescription. The reason for the recall is not one that should make you panic — the pills are not poisonous, but they are weaker than advertised. Testing shows that these particular lots contain just 87 percent of the advertised levothyroxine level.
The FDA risk statement reveals that patients with hypothyroidism who receive a less-than-adequate dosage of their required meds may experience symptoms such as fatigue, cold sensitivity, constipation, depression, dry skin, hair loss, puffy face, slow heart rate, swelling of the thyroid gland, and/or weight gain. Of particular concern, however, are pregnant patients, as there's an increased risk of early miscarriage, fetal hyperthyroidism, and/or impaired fetal development. Elderly patients as well as those with underlying cardiac issues are also advised to seek immediate medical advice if they find they've been under-dosing on thyroid meds, as this could lead to heart pain, palpitations, or cardiac arrhythmia.
So, again, no need to get in a tizzy even if you're taking NP Thyroid, but do check your bottle right away and call your doctor if you find that its label matches the recall list. It may be inconvenient to get a new prescription filled, but your health is too important to risk.