The Unexpected Workout Everyone's Trying During Quarantine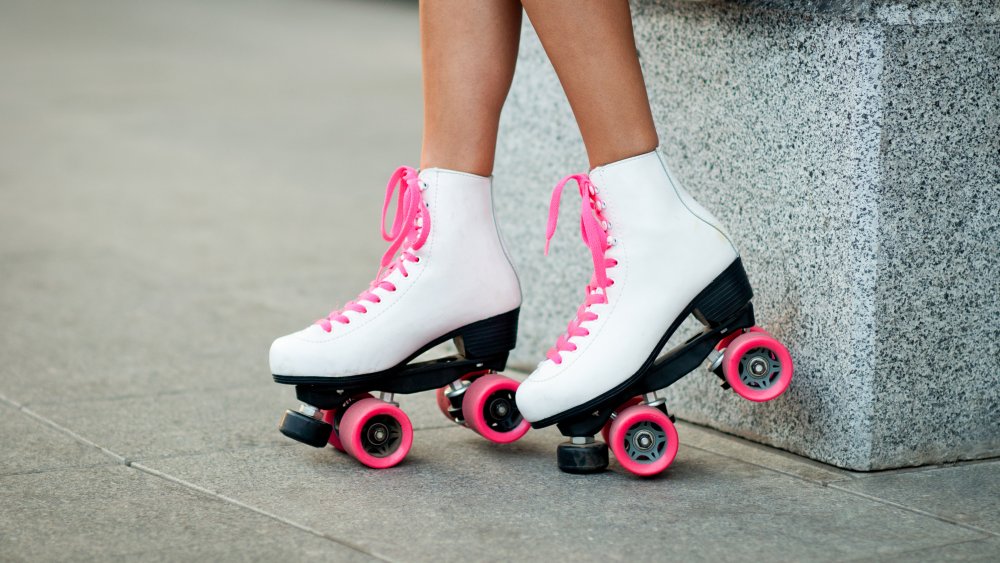 Shutterstock
If you want to exercise outdoors but still maintain a socially safe distance because of COVID-19, get ready to roll. Inspired in part by professional hockey players staying in shape using Rollerblades during the coronavirus pandemic, more people are strapping on in-line skates and roller skates long thought to be a tired fad of decades past (via ESPN).
In fact, hockey gear company Bauer told ESPN in April that 250,000 consumers had looked up or searched roller skates on its website in recent weeks. In addition, the company had seen an increase in year-over-year traffic related to in-line skates of a whopping 723 percent!
Teenagers dancing on roller skates on TikTok are also spurring the roller skating resurgence (via Health). And no wonder: A 143-pound person who roller skates for an hour can burn roughly 330 calories (via Roller Skating Association International).
Roller skating works the body's major muscle groups, including the quads, abs, glutes, calves, and arms because you keep yourself balanced while moving. Skating also causes about 50 percent less impact stress on your joints than running, according to one University of Massachusetts study.
Stretch those hamstrings first before roller skating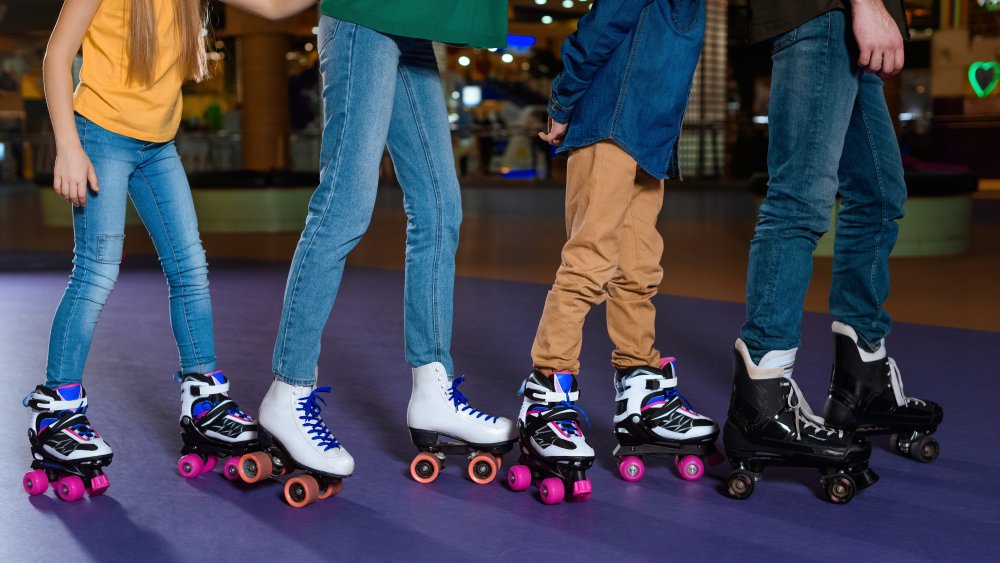 Shutterstock
Of course, that's provided you can stay upright. If you've never been on skates or it's been a while, professional skate instructor Tanya Dean of Skaterobics recommends warming up and stretching before tying them on, especially in the hamstring area. When skating, your feet are apart and your body tilts forward, which can tense those muscles.
In addition to a quality pair of skates, don't forget to invest in safety equipment such as a helmet, elbow pads, wrist guards, knee pads, and maybe even padded bottoms to protect your derriere. A virtual skating teacher also can help you get into the groove from a distance. There are even weekly skills classes and "roller dance" classes via Zoom for $10 each (via Skaterobics).
Skating with friends offers a way to socialize without getting too close to each other, but zipping on wheels also can't help but boost your mood. As Dean told Health, "Skating is a feeling of intimacy and happiness. It's liberation, but also an amazing workout."