The Actual Number Of Global COVID Cases May Be Far Higher Than Thought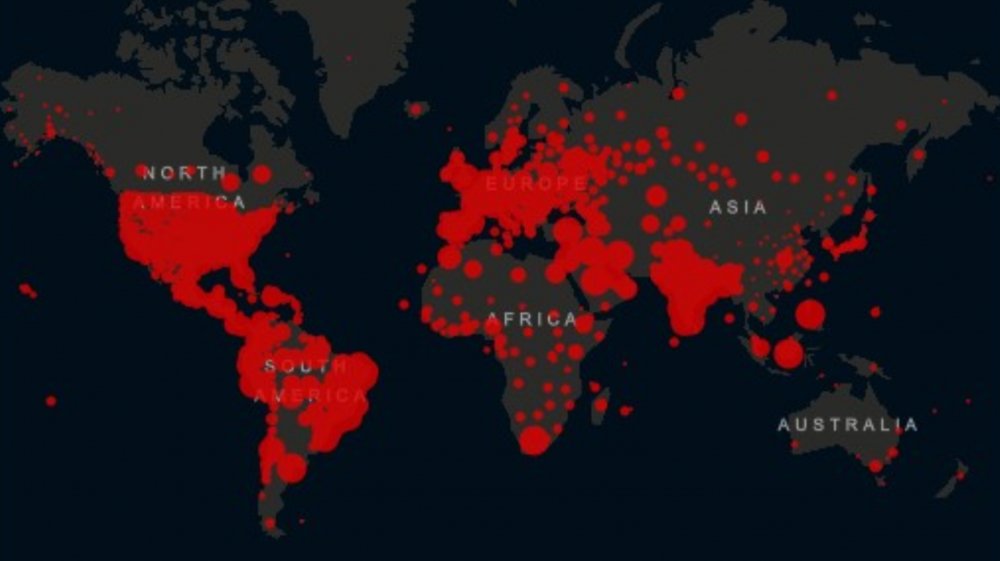 Courtesy of Johns Hopkins University
The actual number of global COVID-19 cases and fatalities may be far higher than thought, says the World Health Organization (WHO), which said Monday that the virus may have infected about 10 percent of the world's population, or roughly 760 million people (via U.S. News & World Report). That figure is based on a global population estimate of 7.6 billion.
"[T]he vast majority of the world remains at risk," Mike Ryan, the executive director of WHO's Health Emergencies Program, told a WHO executive board meeting in Geneva, Switzerland.
A tracker maintained by Johns Hopkins University in Baltimore, Maryland, puts the number of reported infections from COVID-19 worldwide at more than 35 million, with more than 1 million deaths (via Johns Hopkins University). The United States ranks first in both reported cases (about 7.5 million) and deaths (more than 210,000). India ranks second in reported cases (about 6.7 million). Brazil ranks second in deaths (more than 146,000).
However, these numbers understate the pandemic's scope, Ryan said. Granted, the WHO estimate can vary based on local and regional geography and demographics. But there are still some countries that are in an phase of transmission, while others that brought the virus under control have seen cases increase as societies and economies have eased social distancing and other restrictions (via U.S. News & World Report).
Experts warn there's no silver bullet to tackle the pandemic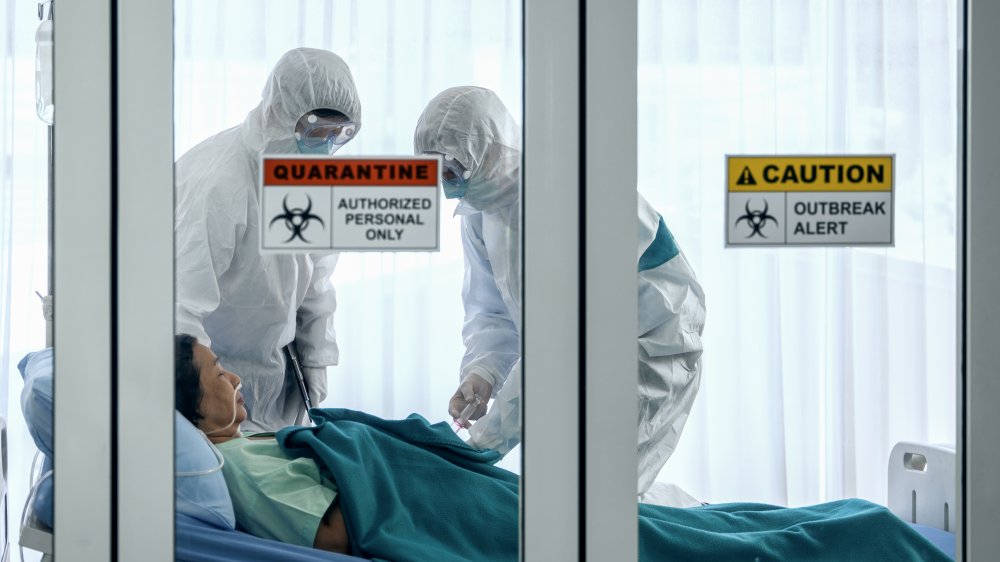 Shutterstock
"We know the pandemic will continue to evolve, but we also know we have the tools that work to suppress transmission and save lives right now," Ryan said. "The future depends on the choices we collectively make about how we use those tools" (via U.S. News & World Report). While a number of vaccines are in the third phase of clinical trials, WHO Director General Tedros Adhanom Ghebreyesus added, "There is no silver bullet at the moment, and there might never be."
Ghebreyesus urged the international community to fund "equitable access" worldwide to COVID-19 diagnostic tests, treatments, and vaccines (via WHO). He also emphasized maintaining current measures, which include washing hands, wearing masks, physical distancing, contact tracing, and quarantining. Worldwide cooperation is key. "Finger-pointing will not prevent a single infection," Ghebreyesus said. "Apportioning blame will not save a single life."
The new WHO estimate aligns with research published in September in the medical journal The Lancet, which noted that many cases have gone undetected. Based on a representative sample of dialysis patients, who have similar risk factors for contracting COVID-19, researchers confirmed that the number of people with antibodies nationwide is still low.
"[W]e haven't come close to achieving herd immunity," study author Julie Parsonnet of Stanford University said in a statement. "Until an effective vaccine is approved, we need to make sure our more vulnerable populations are reached with prevention measures" (via U.S. News & World Report).