This Is How Much More Alcohol Americans Are Drinking During The Pandemic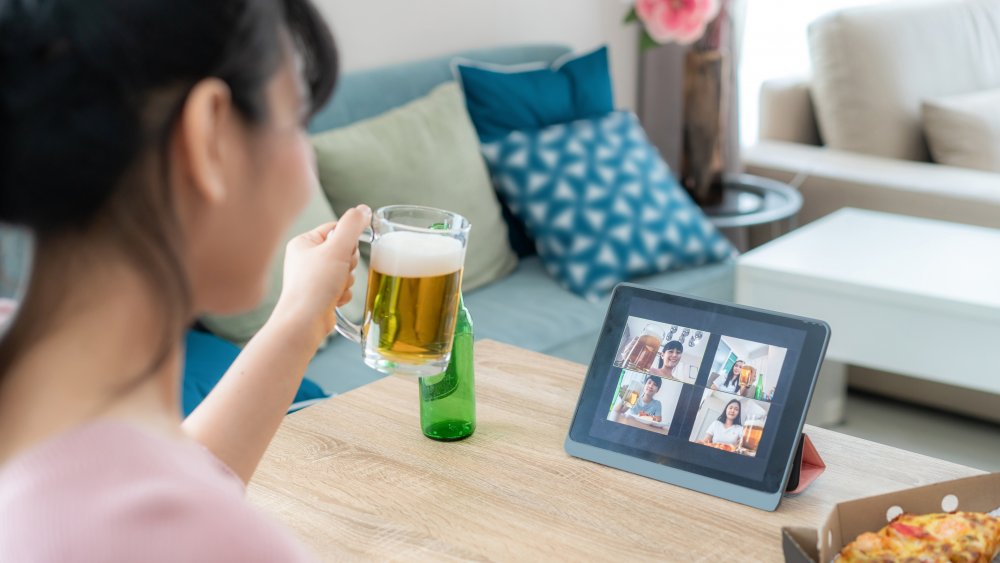 Shutterstock
American adults are drinking more during the coronavirus pandemic, with women and people ages 30 to 59, in particular, consuming more alcoholic beverages, a study in the journal JAMA Network Open says.
The study collected data using the RAND Corporation American Life Panel, surveying a nationally representative sample of 1,540 participants ages 30 to 80. Researchers compared the results of a baseline survey from late April to June 2019 about the respondents' self-reported alcohol use with data collected from May 28 to June 16, 2020, after widespread social distancing.
The respondents overall reported drinking alcoholic beverages 14 percent more often during stay-at-home orders and other mitigation measures, the researchers said. Women recorded a 17 percent increase while adults ages 30 to 59 drank 19 percent more. When comparing racial or ethnic groups, those who identified as "non-Hispanic white individuals" drank 10 percent more.
Women participants also recorded a 40 percent increase in both problems linked to their alcohol use, such as risky behavior, and binge drinking (via The Washington Post). The CDC defines binge drinking for women as four or more drinks during a single occasion; for men, that definition increases to five or more drinks during one occasion.
Heavy drinking is defined as eight or more drinks per week for women and fifteen or more drinks per week for men (via CDC).
Some may drink more because of pandemic boredom and isolation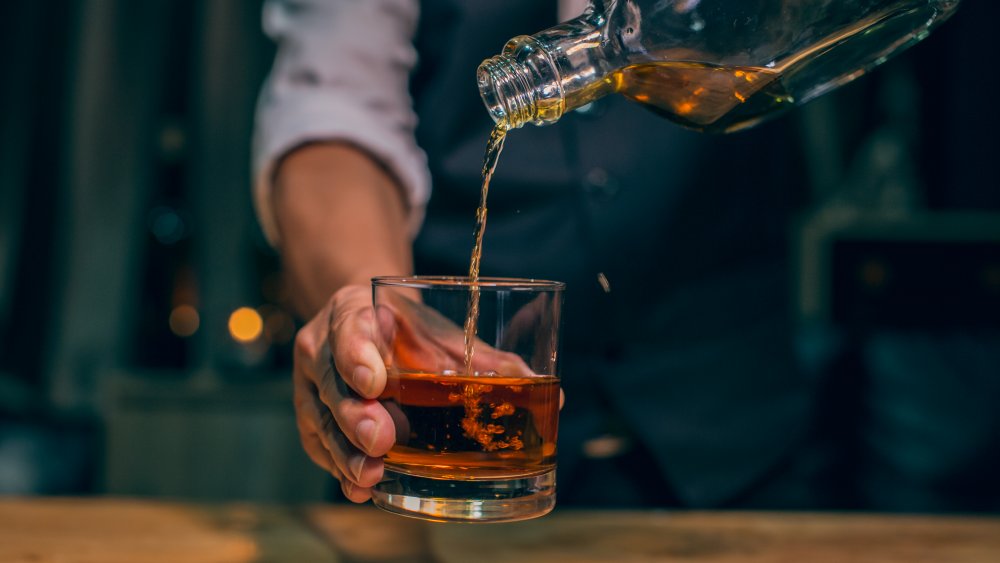 Shutterstock
The research did not specify why drinking may have increased during the COVID-19 pandemic. But excessive alcohol use can lead to or worsen existing mental health problems, such as anxiety or depression, "which may themselves be increasing during COVID-19," the researchers said. In addition, some health experts suggested that more people were drinking alcohol to cope with pandemic-related isolation, boredom, and stress (via The Washington Post).
"[T]hese results suggest that examination of whether increases in alcohol use persist as the pandemic continues and whether psychological and physical well-being are subsequently affected may be warranted," the researchers wrote.
In April, the World Health Organization's office in Europe had warned that alcohol use during the pandemic could exacerbate violence, risk-taking behaviors, health concerns, and mental health issues. Drinking alcohol does not protect against COVID-19, the organization said (via WHO).
Short-term risks of excessive alcohol use can include alcohol poisoning; risky sexual behaviors; injuries such as falls, burns, drownings, and motor vehicle crashes; and violence, including sexual assault, homicide, intimate partner violence, and suicide, the CDC said. Over time, excessive alcohol use can lead to chronic diseases and health problems, including memory issues, liver disease, high blood pressure, heart disease, cancer, and a weakened immune system.