You Should Never Pick Off Your Nail Polish. Here's Why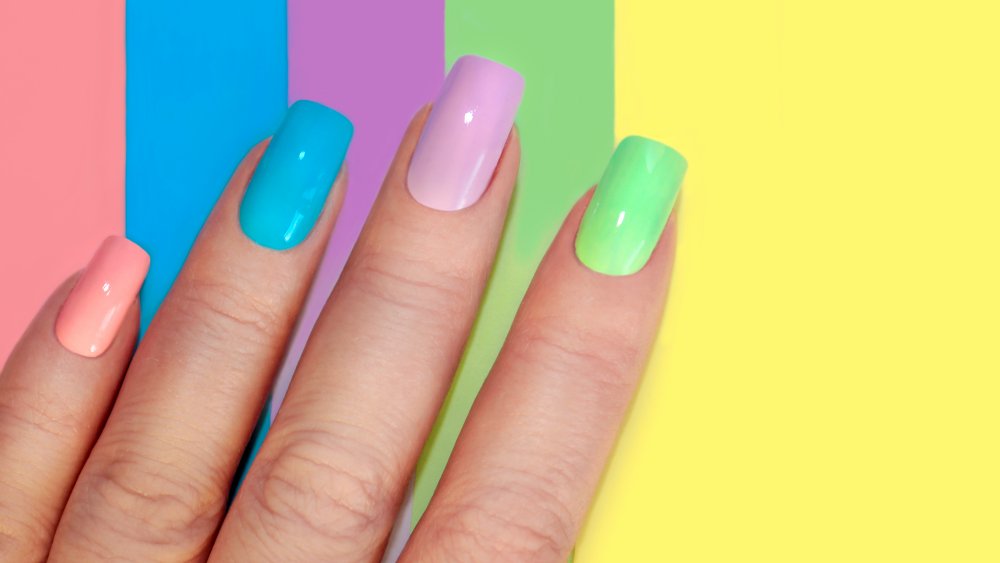 Shutterstock
After all the effort that goes into pretty nails, from choosing the perfect color polish to finding the time for a manicure, finding that first chip is irritating. It can also be the cue to start picking off what's left of the polish. That is the time to make a decision about our nail health. Will we do the right thing and grab the nail polish remover, or will we give in to temptation and start picking at the sorry remains of our manicure?
As it turns out, picking off nail polish isn't the greatest idea. According to Charlotte Every, the founding beauty therapist from Team Pamper and The Perfect Pamper, there's only one right answer. She puts it to Insider like this: "Picking at the polish is bad. Picking at gel nail polish is really bad."
Resist the temptation to pick at your polish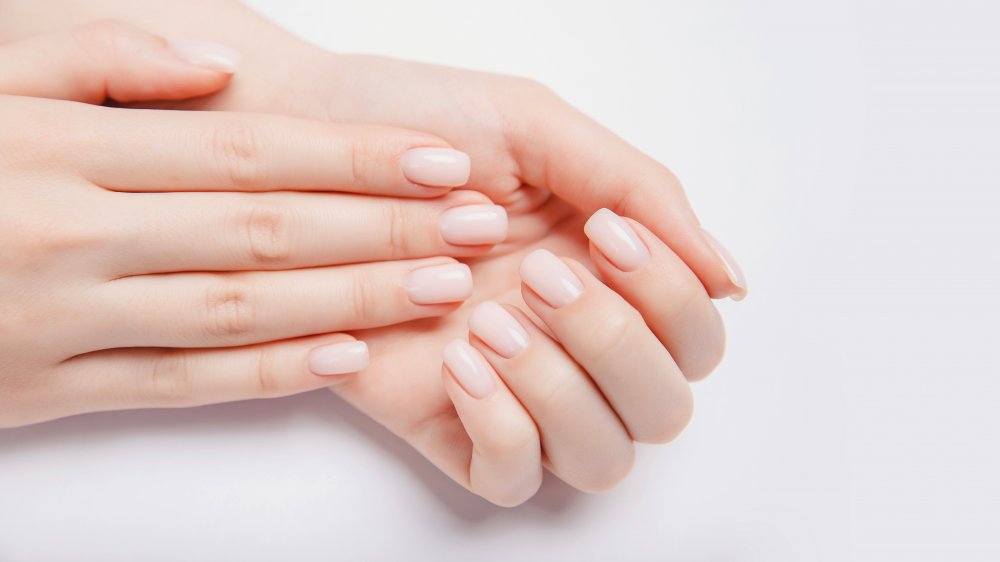 Shutterstock
That's because picking and scraping at nail polish doesn't just remove the polish. It can also damage and remove the top layer of your nail too. This especially applies to gel polish because it's more durable and harder to remove than regular polish, thanks to the curing — or hardening — that takes place when the polish is exposed to UV or LED light (via Healthline). Dermatologist Dana Stern explains (via Bustle), "By peeling off a gel manicure, you are not only removing the gel, but also the top layers of these delicate cells. This can result in white patches and textural irregularities throughout the nails."
Damaging that top layer of nail can lead to weak nails, complete with brittleness and cracking — problems that take a lot longer to fix than it takes to reach for a bottle of nail polish remover. According to the American Academy of Dermatology, it takes about six months for a fingernail to grow back completely, and a toenail takes even longer.