Why Rural America May Be More At Risk For COVID Than Cities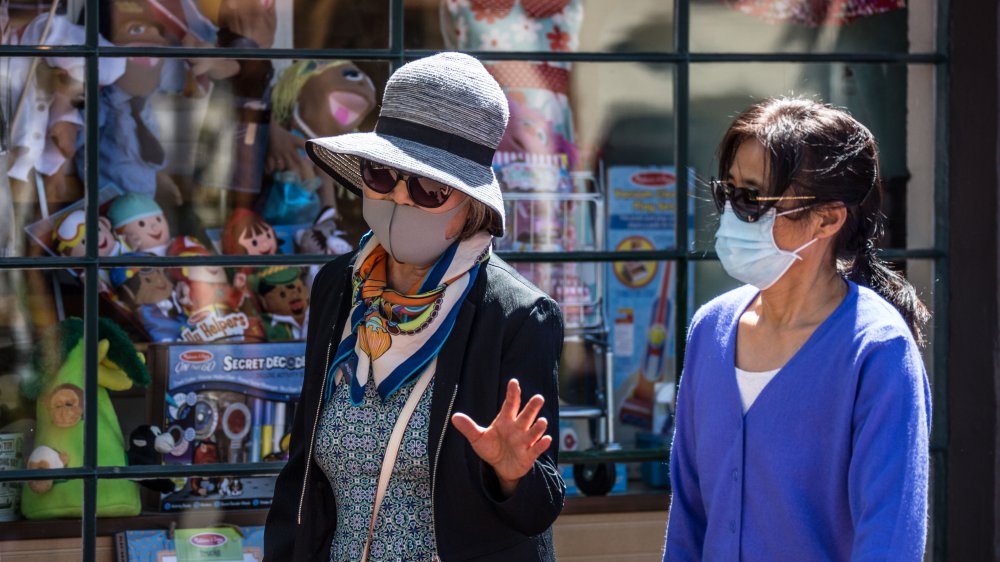 George Rose/Getty Images
Residents in rural America may be more at risk for the coronavirus than previously thought because of certain risk factors that densely populated cities don't have, researchers say (via Fortune). Social distancing is a key part of limiting the spread of the coronavirus. But over the past week, the states with the highest rates of new cases are among those with lots of wide-open spaces, such as North Dakota, South Dakota, and Wisconsin (via The Washington Post).
As of Oct. 19, there was a seven-day average of 17 new cases reported daily per 100,000 people nationwide, the Washington Post notes. By comparison, North Dakota's rolling average of new reported cases per capita had jumped to 89, or 22 percent over the past week; South Dakota's new reported cases per capita increased to 78, or 9 percent; Wisconsin's increased to 56, or 21 percent, and Nebraska's rose to 43, or 38 percent (via The Washington Post's coronavirus tracker). 
Researchers who study planning and sociology say that these findings indicate that population density isn't as huge a risk factor as originally thought. In April, researchers weren't surprised when New York City — with 27,012 people per square mile — was the pandemic's epicenter.
City dwellers have more resources and connectivity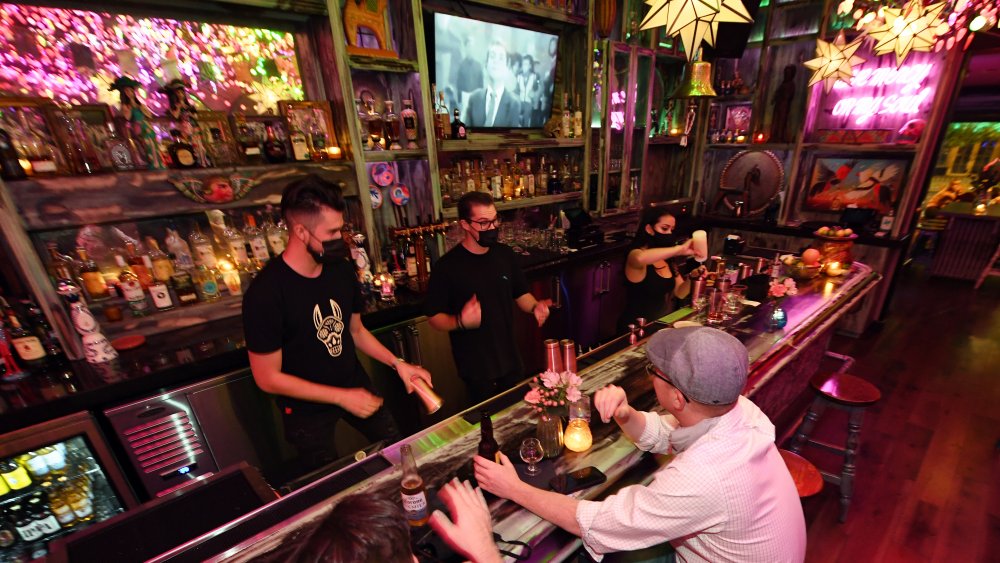 Ethan Miller/Getty Images
However, a study published in June from the Johns Hopkins Bloomberg School of Public Health in Baltimore, Maryland, and the University of Utah discovered that "density is unrelated to confirmed virus infection rates," a finding that "runs counter to the conventional wisdom" (via Journal of the American Planning Association).
That's likely because of the connectivity and number of resources in urban areas, Shima Hamidi, Ph.D., an assistant professor at Johns Hopkins Bloomberg and the study's lead author, told Fortune. "Residents of dense places are better equipped to stay at home, reduce their trips, and comply with public health advisories such as stay-at-home orders because of their better access to services such as home delivery," she said. In addition, those same residents "are more likely to voluntarily adhere to social distancing advisories such as avoiding crowded places (restaurants, bars, beaches, etc.) compared to their counterparts in low-density areas."
Rural areas and small communities also have higher risk factors as a share of the population than major cities do, added David J. Peters, an associate professor of rural sociology at Iowa State University (via The Conversation).
For one, rural areas tend to have older populations with more chronic health conditions, which raises their risk of developing more severe cases of COVID-19, Peters said. These areas also have fewer health care providers and more uninsured residents, "meaning residents often wait longer before seeking medical help," he added.
Rural areas have low population density and large group facilities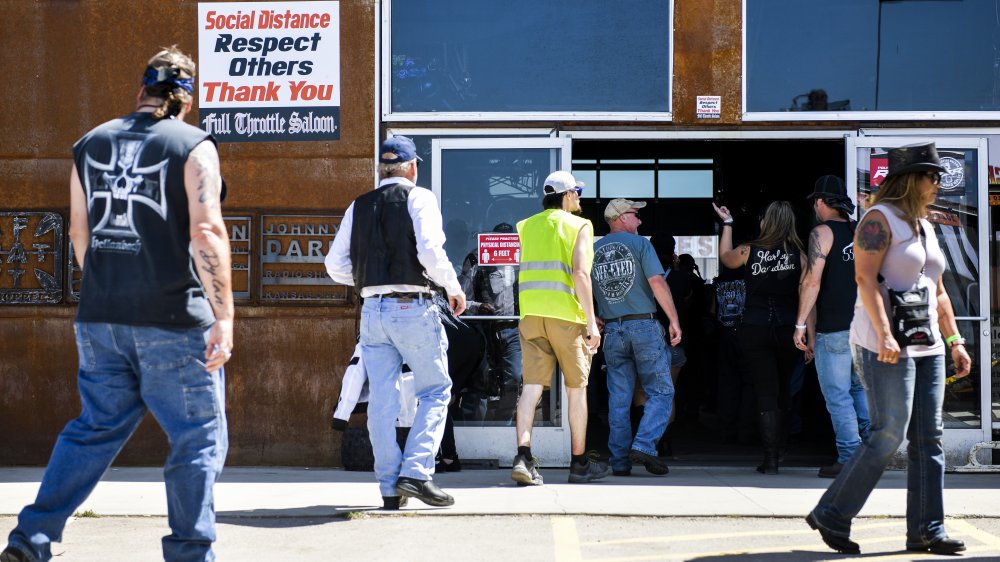 Michael Ciaglo/Getty Images
What's more, rural areas tend to have large group facilities such as nursing homes, prisons, and meatpacking plants — all areas where the virus can spread quickly and employees can transmit it back to the community, Peters said. He listed as examples the Tyson food plant in Storm Lake, Iowa, which spurred a 68 percent increase in confirmed COVID-19 cases in June, as well as New Mexico, where about half of the 42 percent of new cases that same month traced back to the Otero County Prison.
The researchers did not study residents' attitudes about social distancing, wearing masks, and other preventive measures, but Fortune noted that these too may play a role. Neither North Dakota nor South Dakota has a statewide mask mandate; South Dakota also has declined to cancel large social gatherings, such as the annual August motorcycle rally in Sturgis, which drew about 250,000 attendees.
However, the researchers said that these findings heighten the need to continue studying the benefits of compact places, such as transportation and economics, as opposed to presuming that closeness causes vulnerability.