The Percentage Of Americans Dealing With Anxiety Right Now Is Higher Than You Think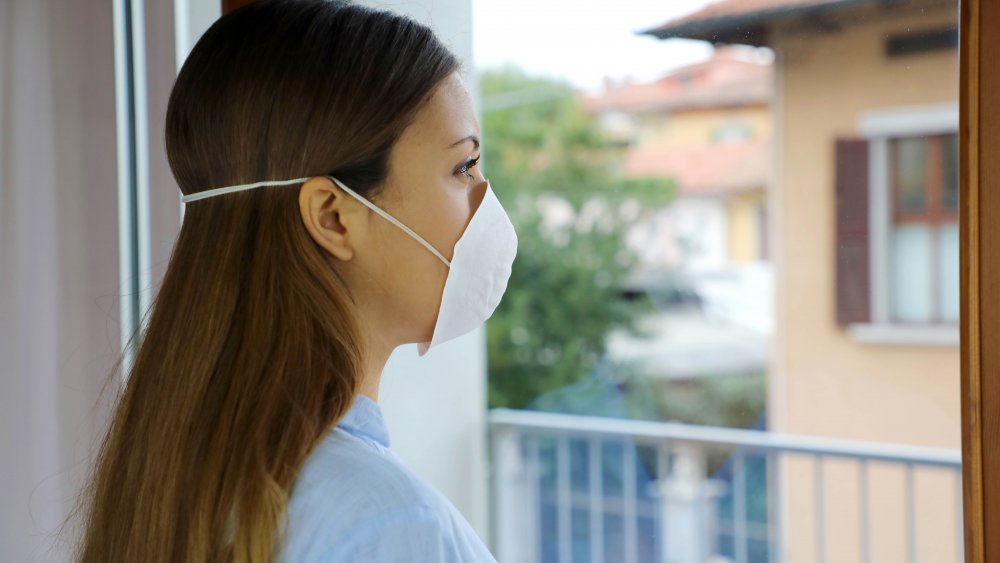 Shutterstock
Got something on your mind? If the chaotic state of existence otherwise known as "2020" is stressing you out, you're certainly not alone. In fact, according to a report from the Centers for Disease Control and Prevention, one in three Americans is experiencing anxiety, and a total of 40 percent of the U.S. population has suffered from mental health struggles including depression and suicidal thoughts. This is a huge increase over pre-pandemic numbers; only 8 percent of adults reported anxiety and 6 percent reported depression last year, according to a 2019 CDC report. So, it's safe to say that the pandemic has epidemic-level mental health implications — as well as physical and economic ones.
While these numbers might be staggering, experts aren't exactly surprised. "It's understandable given what's happening," Maria A. Oquendo, a professor of psychiatry at the University of Pennsylvania, told The Washington Post. "It would be strange if you didn't feel anxious and depressed. This virus is not like a hurricane or earthquake or even terrorist attack. It's not something you can see or touch, and yet the fear of it is everywhere."
The pandemic isn't the only reason we're stressed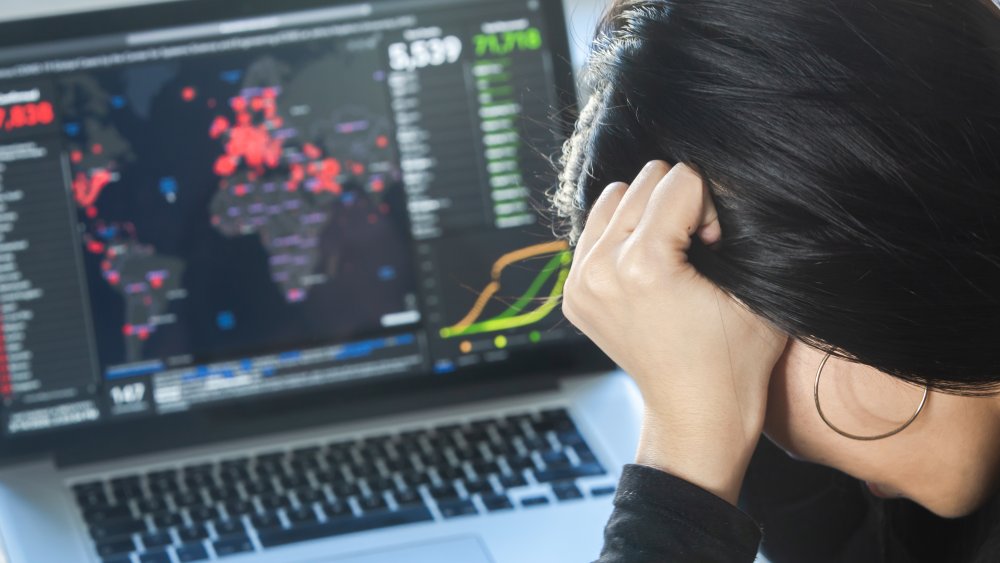 Shutterstock
While pandemic-related layoffs, canceled graduations, homeschooling while working from home, the fear of disease transmission, and, of course, managing poor physical health and loss have all surely taken their toll on our mental well-being, these actually are not the only reasons why Americans are feeling anxious lately. "It's the pandemic, it's the social unrest, it's climate change and the wildfires. It's the election, it's upcoming holidays," Vaile Wright, American Psychological Association's senior director of health care innovation, said in an interview with CNN. "I can't remember any time in my lifetime, or most people's adult lifetimes, where you've had this many adversities. It's the cumulative effect of one thing on top of another on top of another — to the point where I think people are either just going numb to it or feel so overwhelmed that they're frozen."
And for people who were among the 6 to 8 percent of Americans dealing with anxiety and depression pre-pandemic, this perfect storm of stressors may send them over the edge to more severe mental health problems, according to John Greden, M.D., founder and director of the University of Michigan Comprehensive Depression Center. "Some people have preexisting depression, bipolar and anxiety conditions. They are intensified because of the pandemic, job loss, social isolation and sleep disturbances," he told Crain's Detroit Business.