This Is What You Need In Your Medicine Cabinet Before Winter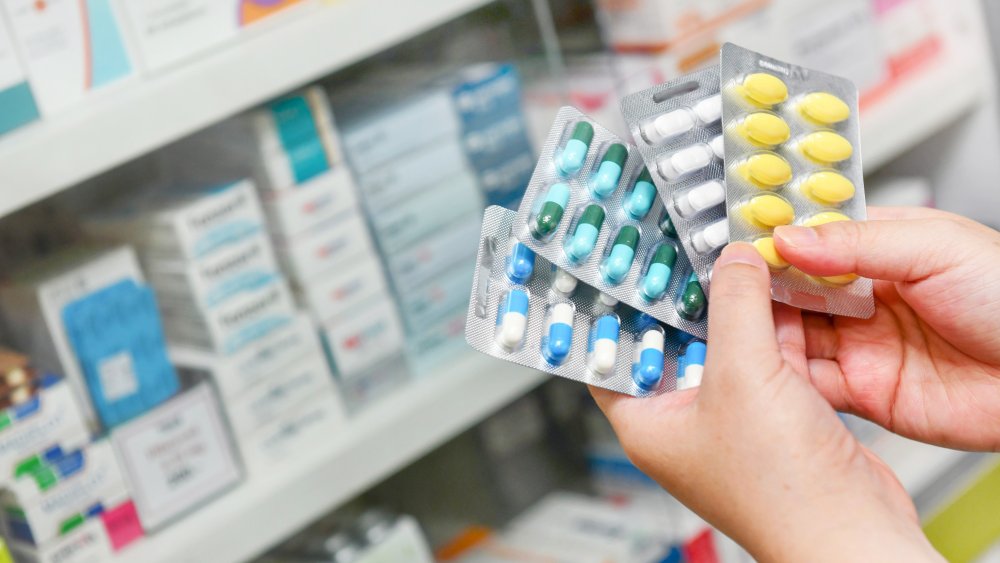 Shutterstock
With cold and flu season approaching, it's a good time to restock your home medicine cabinet with pain relievers, cough medicines, and cold aids to avoid running low when you're not feeling well, medical experts say.
People tend to buy more of these over-the-counter medications during a typical flu season, said Amesh A. Adalja, M.D., an infectious disease specialist and senior scholar at the Johns Hopkins Center for Health Security in Baltimore, Maryland. Because of the worldwide COVID-19 pandemic, "There may be runs on these types of medicines as people get sick," he told WTOP News in Washington, D.C. (via WTOP).
Health officials already recommend that adults and children older than 6 months receive a flu vaccine this year so that the medical system isn't overwhelmed during the coronavirus pandemic (via the University of California San Francisco). During an active flu season, 40 million to 50 million Americans may catch the flu, with as many as 800,000 people requiring hospitalization.
The CDC estimates that 38 million people became sick from influenza during the 2019 to 2020 flu season, causing 18 million medical visits, 405,000 hospitalizations, and 22,000 deaths (via CDC).
Stock up on staples to avoid shopping when you're sick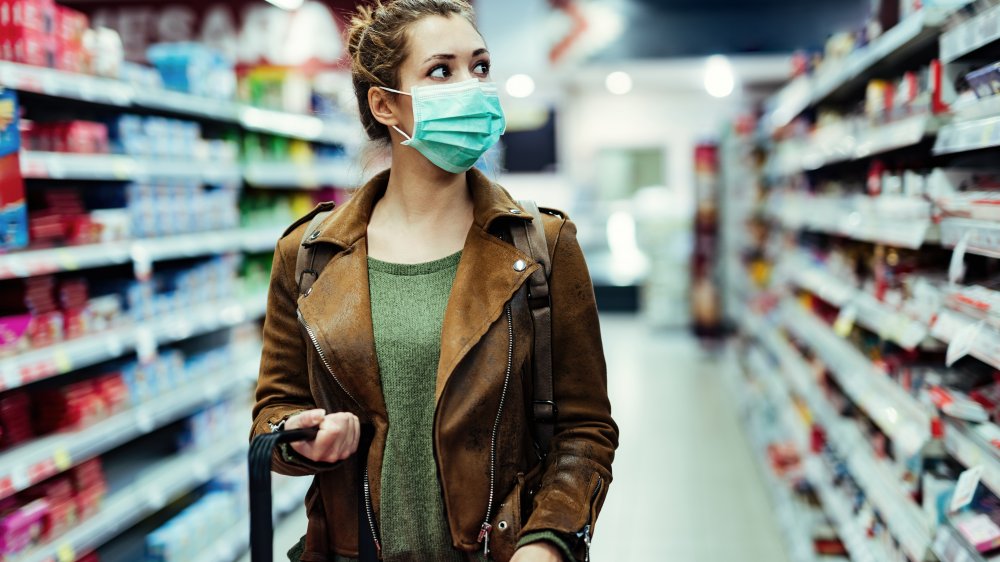 Shutterstock
Adalja advises having over-the-counter (OTC) pain relievers such as ibuprofen, acetaminophen, and naproxen at home, as well as cough and cold medications that ease symptoms such as congestion. Other staples to keep around are adhesive bandages and triple antibiotic ointment, he said.
"It's important that individuals be empowered to take control of their health, and this is one way to do it," Adalja told WTOP. Both acetaminophen and ibuprofen treat pain and fever, but ibuprofen also reduces inflammation (via Healthline). Depending on your current health issues and other medication, your physician may recommend a particular OTC pain reliever or cold aid. 
Having these essentials on hand ahead of time prevents you from dragging yourself to the store when you're not feeling well and potentially exposing others to germs, Adalja said. "If you can avoid having to expose other people when you're sick — even if it's not COVID, if it's a cold or influenza — you want to try to do that," he said.
If you've been scaling down your trips to the store, Adalja suggests adding these items to your grocery list for delivery. You'll be better prepared once cold and flu season is in full swing. Don't forget the tissues.